Smart motorway safety systems across much of England suffered a failure for two hours, starting at 8.30am on Wednesday morning.
The Dynac system that controls safety features on these roads, experienced a range of issues to sign, signals and stopped vehicle detection technology.
Faults appeared in most areas of England, except for some smart motorways in the east and south east of the country.
National Highways operational control director Andrew Page-Dove said: 'We are urgently investigating an unplanned outage of our traffic management system that took place this morning.
"Engineers worked hard to get the system back online as soon as possible and we apologise for any inconvenience caused.
"We have well-rehearsed procedures to deal with issues which arise. We rapidly took steps to help ensure the safety of road users such as increased patrols and CCTV monitoring."
Although the systems were back up and running at around 10.30am, an investigation is under way to see what the cause of the failure was – and how to avoid it in the future.
Following the announcement from National Highways, RAC head of roads policy Nicholas Lyes said: "This is deeply concerning. Drivers and our patrols rely on these systems to keep them safe in the event of a breakdown on a live lane."
Despite the outage of the safety features, there were no major incidents or serious congestion in the areas where the smart motorways should have been in place.
This is the second major system failure for smart motorways in recent months.
There was a similar outage on October 26th last year, which also lasted several hours.
Following the latest faults, there have been calls for the Government to end the use of all-lane running smart motorways that do not have a hard shoulder.
Labour MP Sarah Champion has complained about the 'series of outages'.
She said: "By spring of this year, four new sections of all-lane-running motorways will begin operation.
"While the Government dithers, constituencies like mine continue to host death trap roads."
Do you think that smart motorways have been a good addition to UK roads? Do you think they make motorways safer for drivers? Leave your comments below.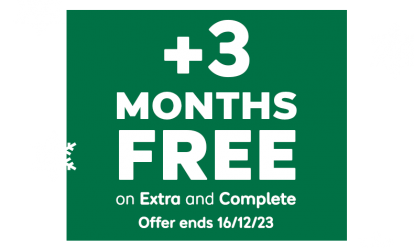 With 12 months of cover, new customers get an extra 3 months for free*.
*Added after 12 months, excludes Basic cover. New customers only. Ends 16/12/23, 7am