London and Birmingham have been outed as UK hotspots for unroadworthy cars, according to new Driver and Vehicle Licensing Agency (DVLA) figures.
Motorists driving vehicles with defective brakes, balding tyres and dodgy steering mechanisms are among those who've been prosecuted since 2016, with fines of up to £5,000.
Following a number of Freedom of Information requests to the DVLA, the areas with the highest number of prosecutions for poor vehicle maintenance have been revealed.
Top 10 areas for unroadworthy vehicles
| Region | Number of dangerous vehicle prosecutions |
| --- | --- |
| 1. London | 4,526 |
| 2. Birmingham | 792 |
| 3. Liverpool | 625 |
| 4. Glasgow | 456 |
| 5. Ilford | 399 |
| 6. Leeds | 388 |
| 7. Bristol | 367 |
| 8. Bradford | 350 |
| 9. Dagenham and Nottingham | 277 |
| 10. Peterborough | 264 |
Drivers in London hold five times as many as any other area in the country – with 4,926 penalties issued since 2016.
Birmingham takes the dubious honour of second-place, with 792 prosecutions, while Liverpool and Glasgow come in third and fourth with 625 and 456 respectively.
Vehicles can be deemed too dangerous for the road for anything from having illegal tyre tread to a faulty exhaust, earning their drivers hefty fines and points on their licence.
The most common charge across all regions is given for driving with illegal tyres, which carries a penalty of up to £2,500 per tyre for standard size cars, and £5,000 per tyre for larger vehicles.
A further 5,613 penalties have been given for defective brakes, and a worrying 418 for faulty steering.
Mark Tongue, director at Select Car Leasing (who lodged the freedom of information requests) said: "It's shocking how many drivers have let their vehicles get in such a sorry state.
"A vehicle which has defective steering, brakes or tyres, or one that's in a dangerous condition overall, is one that a driver is not truly in control of, and which could lead to a serious accident.
"Keeping your motor in shape isn't just about making sure you have a valid MOT. It needs to be serviced and maintained regularly, because if it won't stop or turn as you want it to, it's simply a weapon on wheels."
He added: "Many London dwellers use their cars infrequently, because public transport is a much more effective method of getting across the city.
"And if you're not using your car on a regular basis, it's much easier for that vehicle to fall into disrepair without you necessarily realising it."
Find out more about how to keep your car roadworthy with our 12 simple maintenance checks.
Copyright Press Association 2019. Motoring News articles do not reflect the RAC's views unless clearly stated.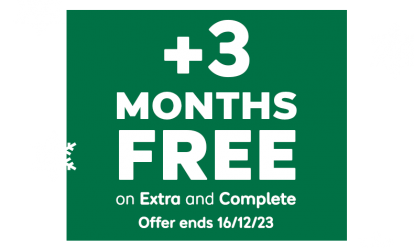 With 12 months of cover, new customers get an extra 3 months for free*.
*Added after 12 months, excludes Basic cover. New customers only. Ends 16/12/23, 7am