Source: Doctors Medical Center, Facebook
Children in a US hospital can now drive around in small replica cars as part of an innovative scheme to help them relax before surgery.
Last year, young patients at the Doctors Medical Center in Modesto, California, were delighted when a member of staff donated a miniature black Mercedes to the ward.
The facility has now grown its car collection by introducing a brand-new pink Volkswagen Beetle to its replica range — and it's proved another huge hit with the patients.
Source: Doctors Medical Center, Facebook
The hospital's latest additions have been popular with patients and parents alike, as staff look at new initiatives to help children relax before heading into theatre.
As shown on the video, young patients can drive the mini motors around hospital corridors before surgery, taking advantage of the in-built MP3 players and stereo systems.
The Modesto group announced its latest addition on social media, saying: "Check it out! Doctors Medical Center has made another addition to our pediatric surgical program.
"Last year, we introduced our little black Mercedes. Now we have a pink Volkswagen Beetle!"
"We love having these little cars available for our pediatric surgical patients at Doctors Medical Center. The cars truly help ease stress and anxiety for our smallest patients."
Commenting on the video uploaded to Facebook, several users were impressed by the use of the mini cars in taking children into the operating theatre.
One commenter said: "Reducing anxiety and stress for all patients is a great thing!! Way to Go, DMC!" while another added: :Such a great idea for the little ones."
One user even offered to donate a third mini replica to the hospital, saying: "This is wonderful and so important. Thank you for taking the extra step for your brave pediatric patients. Are you in need of an additional car? If so, I would like to donate one."
Copyright Press Association 2019. Motoring News articles do not reflect the RAC's views unless clearly stated.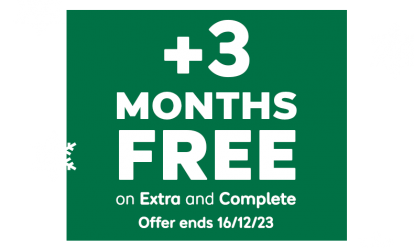 With 12 months of cover, new customers get an extra 3 months for free*.
*Added after 12 months, excludes Basic cover. New customers only. Ends 16/12/23, 7am