Plans to make recharging electric vehicles as easy as refuelling petrol and diesel models have been revealed as part of the government's £400 million plan to boost the industry.
The "Road to Zero" strategy was announced by Transport Secretary Chris Grayling, and could see hundreds of thousands of new charging points installed across the country.
The RAC welcomed the move as a sign that the UK is planning to benefit from the coming 'electric vehicle revolution.'
The announcement, which aims to encourage more people to adopt low-emission vehicles, also confirmed that hybrid vehicles will not be included in the ban on the sale of petrol and diesel models from 2040.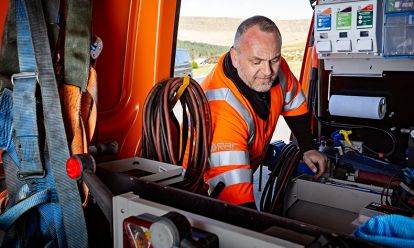 RAC Breakdown Cover comes with home rescue as standard. Plus, get £20 off your MOT with Advanced and Ultimate.*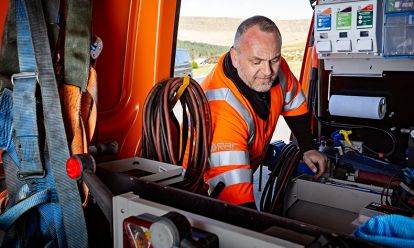 READ MORE: 'Smart charging' could save electric car owners £70 a year
In response to the news, RAC head of roads policy Nicholas Lyes reiterated the organisation's call for the UK government to be bold in its approach to ultra-low emission vehicles.
"Despite growing numbers of zero and ultra-low emission vehicles on our roads, the overall proportion of sales are still low.
"Motorists' concerns about the limited range offered by electric vehicles needs to be addressed head on – manufacturers have a role to play here, but so too does the government in ensuring the necessary rapid charge infrastructure exists.
"Changes to the car tax system last year arguably made it less attractive to buy a plug-in hybrid vehicle, which is odd, given the government's recognition that these vehicles are a crucial stepping stone to an all-electric vehicle.
"There is a strong argument for looking at new incentives to help make the purchase price comparable to similar sized conventional equivalents, perhaps by way of a VAT discount or even an exemption on them.
IN OTHER NEWS: Electric cars will have to emit a noise from 2019
The initiatives included in the Government's strategy include more money to fund charging infrastructure and plans that all new lampposts on roads with on-street parking will be equipped with built-in charging points.
It was also announced that all new homes and blocks of flats could be required to be installed with electric charging points too, to allow motorists to charge their cars at home.
In a speech announcing the scheme, Grayling said: "We want the UK to become the best country in the world in which to develop and manufacture zero-emission vehicles.
"The prize is not just a cleaner and healthier environment, but an economy fit for the future and the chance to win a substantial slice of a market estimated to be worth up to £7.6 trillion by 2050."
Copyright Press Association 2018. Motoring News articles do not reflect the RAC's views unless clearly stated.