Electric scooter safety is back in the spotlight – after police stopped one rider using his through the Queensway Tunnel under the River Mersey.
Part of the illegal journey was caught on camera and shows a man wobbling dangerously close to tunnel walls, while forcing other drivers to overtake.
A passenger riding with a baby in the car behind recorded the action because they were worried the e-scooter "was going to cause a crash".
A Merseytravel spokesperson said: "E-scooters are not allowed through the Mersey Tunnels under any circumstances and anyone contravening the Mersey Tunnels Byelaws or Road Traffic Act will be subject to appropriate action.
"In this instance, the driver in the video was stopped by Mersey Tunnels Police and given appropriate advice."
Meanwhile, in Bristol, a 19-year-old man has appeared in court for driving an e-scooter without a licence or insurance policy. Markus Nathan Jeffery Bush was ordered to pay £327 and given six points on his licence when he faced trial on 15 September.
Although riding the vehicles in public is currently illegal across most of the UK, rental scooters have been permitted in a number of cities since 4 July.
The Department for Transport (DfT) launched year-long trials with a view to legalising battery-powered scooters on the road. Riders must be at least 16 years old, have a provisional driving licence, and are advised to wear a helmet at all times.
Privately-owned scooters are still banned from pavements, roads and cycle paths and can only be used on private land.
Road safety groups and a number of charities have voiced concerns about legalising the use of e-scooters.
Chris Theobald, public affairs manager at Guide Dogs, said: "E-scooters are extremely difficult for blind and partially sighted people to detect and avoid because they operate quietly which makes them difficult to hear.
"Local authorities running the trials need to make sure that operators are meeting their obligations and if the trials are not being run safely, they need to be reviewed and paused immediately if necessary."
Talking earlier this year, RAC's head of roads policy, Nicholas Lyes said: "E-scooters could provide that alternative for short trips, though their safe use must always be the number one priority."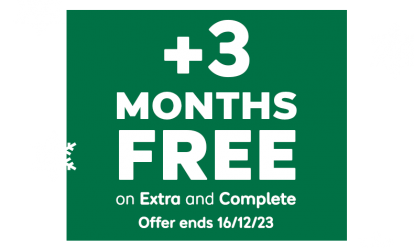 With 12 months of cover, new customers get an extra 3 months for free*.
*Added after 12 months, excludes Basic cover. New customers only. Ends 16/12/23, 7am