The government has revealed plans to allow electric scooters on the UK's roads as part of a "transport revolution."
The Department for Transport (DfT) is consulting on the rules required for a safe trial. E-scooters will legally hit the roads after licensing, insurance and speed limits are discussed as part of the Future of Transport programme.
Other topics up for discussion include design standards, whether the e-scooters should be allowed in cycle lanes, and what powers local authorities should have to manage hire companies.
Drone medical deliveries and new public transport booking systems have also been proposed.
Transport Secretary Grant Shapps said the UK is "on the cusp of a transport revolution" as emerging technologies are "ripping up the rulebook".
He went on: "Our ground-breaking Future of Transport programme marks the biggest review of transport laws in a generation and will pave the way for exciting new transport technology to be tested, cementing the UK's position as a world-leading innovator.
"This review will ensure we understand the potential impacts of a wide range of new transport types, such as e-scooters, helping to properly inform any decisions on legalisation."
RAC head of roads policy Nicholas Lyes said: "While drivers are lukewarm about the idea of having e-scooters on roads, they also often tell us they would like to have cheap, reliable alternative forms of transport, so the government is right to look at different ways for us to get around in congested cities."
He believes the new mode of transport "should only be allowed to travel on roads and in cycle lanes but before that is the case the important thing is making sure that safety is properly addressed.
"This may include requirements for insurance, training and age limits as well as updates to the Highway Code before users are allowed on the road."
Mr Lyes suggested that a maximum speed limit is enforced and that the transport comes equipped with brake lights and possibly indicators.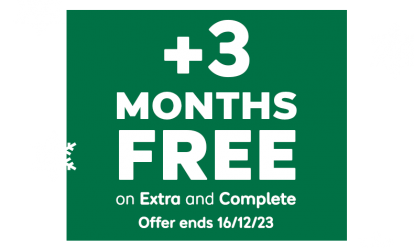 With 12 months of cover, new customers get an extra 3 months for free*.
*Added after 12 months, excludes Basic cover. New customers only. Ends 16/12/23, 7am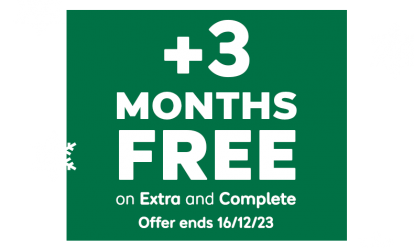 E-scooters are a common sight in the UK despite them not being allowed on public roads and pavements. The Metropolitan Police caught nearly 100 riders in London in a single week last summer.
Just last year, YouTube star Emily Hartridge became the first person in the UK to be killed while riding an e-scooter when she was struck by a lorry in Battersea, south London.
E-scooter trials will begin in four Future Transport Zones: Portsmouth and Southampton; the West of England Combined Authority (WECA); Derby and Nottingham; and the West Midlands.
Local authorities in the areas will contract firms to provide e-scooters available for hire on the streets.
Pilot schemes won't begin for several months after the government amends legislation.
Trials of various types of transport innovation in the Future Transport Zones will be supported with £90million of government funding.
The government will also consult on how to improve journey planning and payments across bus, taxi and private hire vehicles.
Get the answer and more useful driving content sent straight to your inbox.