In a new report released by the Department for Transport (DfT), in 2022, under free-flowing traffic conditions, 50% of car drivers exceeded the speed limit on 30mph roads.
The data also revealed that 45% of drivers also exceeded speed limits on the motorways and 11% of those behind the wheel admitted to breaking the national speed limit single carriageway roads.
Overall, DfT stated that speed limit compliance in 2022 was slightly higher than 2021, where lower levels of compliance may be partly attributed to the impact of the coronavirus pandemic on lower traffic levels.
However, vehicle speed limit compliance in 2022 has remained broadly similar when compared to vehicle speed limit compliance levels between 2011 and 2019.
Last year, the percentage of car drivers exceeding the speed limit by more than 10mph was much lower than overall speeding, at 8% on motorways, 5% on 30mph roads and 1% on National Speed Limit single carriageway roads.
These recordings were only on road conditions where traffic is free flowing. This is where there are no junctions, hills, sharp bends, speed enforcement cameras or other traffic calming measures.
The average car speed, under free flow conditions, was just under the speed limit on motorways at 69mph.
Drivers matched the speed limit on 30mph roads and drivers were on average 9mph slower than the single carriageway roads limit (51mph).
The statistics do not cover roads where the road layout or traffic calming measures are likely to impact vehicle speeds.
RAC head of policy Simon Williams said: "It's concerning to see that every year half of drivers exceed the limit on 30mph roads, with more than a fifth (22%) last year driving more than five miles an hour too fast.
"The implications of speeding on these roads is likely to be greater than on faster roads, not least as they're generally in areas with more pedestrians and cyclists.
"One possible explanation for why speed limit compliance is so much worse compared to other roads is that drivers may be used to looking for speed limit signs, which are much less prevalent on 30mph roads as generally speaking the presence of streetlights indicates the limit is 30mph.
"While drivers should know this, perhaps there is a case for the use of more 'repeater' signs in 30mph areas so there is no doubt."
For more research on speeding – including reasons drivers give for exceeding different speed limits – RAC's Report on Motoring highlights the dangers drivers face on our roads.
Have you noticed an increase in drivers exceeding speed limits? What can be done to stop drivers breaking the law? Leave your comments below.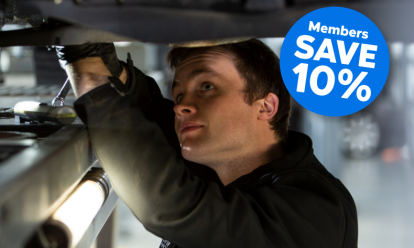 From £19 a month†.
Spread car maintenance costs with our affordable monthly plan.
Beat inflation – lock in today's prices for two years!
†Minimum price for RAC members. Non-member prices start at £21.11.