New guidance from The Institution of Structural Engineers has stated that car parks in the UK need to evolve to cope with bigger and heavier cars.
Many car parks across the country were designed when cars were smaller and fitted with less technology – and there are now growing concerns that multi-storey car parks that were built in the 1960s to the 1980s could be a safety hazard for drivers.
The Institute said that the design of multi-storey car parks should be "carefully considered" amid concerns over the growing popularity of larger style SUV vehicles, EVs, and cars with more tech and safety equipment than in previous decades.
Experts at The Institute contributed to the guidance, which highlighted that modern vehicles are considerably heavier and that an alarming number of car parks are now potentially a hazard.
Institution Fellow, Chris Whapples, one of the leading experts, told the Telegraph that many of the 6,000 multi-storey car parks could be struggling under the growing weight of modern vehicles.
He said: "Potentially if we just ignore this issue then we could have a partial collapse.
"I'm not trying to create any scaremongering – not all car parks will have to close, only the very old ones, built in the 1960s and 70s, which are in a very poor state of repair and have weakened over time which will probably need to have some work done to them.
Whapples led the team of 10 to review the issue, and then report back on their findings. The experts proposed that car park owners should have their infrastructure reviewed by engineering firms to see if it needs to be strengthened.
However, this may not be the option that many of those owners would choose.
He continued: "I think a lot of old owners will opt for imposing a weight limit rather than paying for strengthening measures."

The research by The Institution of Structural Engineers has highlighted the importance for multi-storey car parks to be reviewed for safety.
However, it also highlights the growth in the size of vehicles in recent years.
In fact, a report in 2022 from motor1 showed that it is an issue that has been on the rise since the start of the century.
Its research stated: "The latest data collected by JATO shows an increase of 21% on the average curb weight of cars sold in Europe between 2001 and 2022. According to the data, the average weight of a car sold in 2001 was 1,328 kg. This total has increased almost every year up to 1,600 kg today."
Other causes for the increase in weight have been put down to the rise of EVs, and the rising popularity of SUVs.
And as the report states: "More features on cars mean more weight."
The study also showed that cars models that have evolved over time from the major manufacturers have not only grown in weight, but also in size – while infrastructure around the UK has remained similar when it comes to car parks.
It is not just car parks that are suffering under the strain of modern vehicles.
In March 2023 Green NCAP revealed that 'the current and continuous trend towards larger and heavier cars, significantly increases the negative impact on climate and energy demand'.
What do you make of the findings? Should weight limits be introduced to multi-story car parks? Leave your thoughts in the comments below.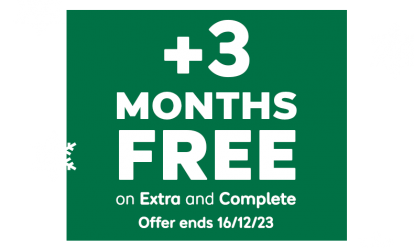 With 12 months of cover, new customers get an extra 3 months for free*.
*Added after 12 months, excludes Basic cover. New customers only. Ends 16/12/23, 7am