Britain's most popular cars have grown in size by almost a third in the last half a century and no longer fit in a standard domestic garage, RAC Foundation research reveals.
The top five best-selling models in 1965 had an average width of 1.5 metres and a length of 3.9 metres. But, due to the increase in size of modern cars, the most-bought models in 2020 were 1.8m wide and 4.3m long on average.
This means the footprint of the country's most popular cars – the amount of space they individually take up on the road – has grown by 32%.
However, garages have not adapted well to the evolution of the car. The average garage door width is just 2.1m, leaving a mere 15 centimetres of clearance on each side of some popular vehicles.
The number of cars on British roads has also increased. In 1965 there were just 7.7 million cars, in 1995 there were 21.4 million and today there are 31.7 million.
Steve Gooding, director of RAC Foundation, said: "Not only are cars getting bigger; there are also more of them. This is putting huge pressure on roadside space and explains why many of us feel that the parking bays in car parks don't seem quite big enough.
"Crucially domestic garages are also often unfit for their intended purpose – the planning system needs to recognise that garage design needs to catch up with vehicle design, or throw in the towel and recognise that they are, in practice, garden sheds waiting to be converted to provide extra accommodation, which means thinking about where the family car is going to be parked."
The report – found in full in Standing Still – analyses data provided by the leading net zero data analytics consultancy Field Dynamics, Ordnance Survey and government statistics.
This comes after RAC Home Insurance found nearly six million UK garages aren't used for cars as they're too full of junk.
Some 53% of motorists with garages at their properties never park their cars in them, the poll of 2,138 drivers shows. Almost a third (30%) of those who don't keep their cars in their garages say it's because it is too big to fit through the door.
Items most commonly stored in the space instead include DIY materials (90%), gardening tools and garden furniture (74%), bicycles and scooters (55%), wellington boots and shoes (36%), and camping equipment (24%).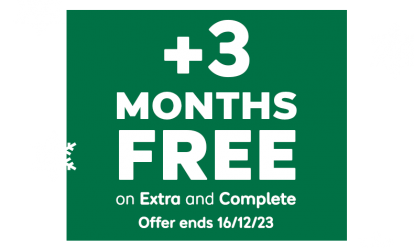 With 12 months of cover, new customers get an extra 3 months for free*.
*Added after 12 months, excludes Basic cover. New customers only. Ends 16/12/23, 7am