Buses in England could soon become more frequent, reliable and cheaper under new £3 billion makeover plans announced by the Government.
Boris Johnson's proposal for redefining public transport promises lower, simpler flat fares in towns and cities, 'turn-up-and-go' services on main roads, plus new flexible services to reconnect communities.
The shake-up is aimed at encouraging more people to use the bus instead of their cars, as the easing of national restrictions approaches.
Among the plans are the introduction of simpler bus fares with daily price caps, contactless payment, plus more evening and weekend services. Also proposed are better integrated services and ticketing across all transport modes, so people can more easily hop from bus to train, for example.
The Department for Transport (DfT) is hoping that the hundreds of miles of new bus lanes will make journeys quicker and encourage more drivers to use an alternative to their cars more often – helping to ease our congested town and city centres.
Government pledges include 4,000 new, British-built electric or hydrogen buses, and a commitment to helping regions across England transition to emission-free public transport.
The DfT also expects to see local authorities and operators working together to deliver 'turn up and go' bus services, with frequent services spelling an end for traditional bus timetables.
The Prime Minister said: "Buses are lifelines and liberators, connecting people to jobs they couldn't otherwise take, driving pensioners and young people to see their friends, sustaining town centres and protecting the environment.
"As we build back from the pandemic, better buses will be one of our first acts of levelling up.
"Just as they did in London, our reforms will make buses the transport of choice, reducing the number of car journeys and improving quality of life for millions."
RAC spokesman Rod Dennis said: "Prior to the pandemic, RAC research shows drivers said that they would be prepared to use their cars less if public transport provision was better, but sentiment has now changed with fewer than half of motorists saying they'd drive less even if services improved.
"As a result of the pandemic 52% say they will in fact use public transport less in the future, emphasising the ongoing importance of the car as a means of getting around.
"Further investment in public transport is undoubtedly needed and will help encourage more people to take the bus in the longer term, but for many – especially those who live outside major cities where bus services are often both scarce and expensive – the car is likely to remain the mode of transport for the foreseeable future.
"It's also good to hear talk of price caps, but it's vital bus tickets are priced affordably in the first place."
Are you back on buses and trains yet or do you still find your car the best option? Leave a comment below.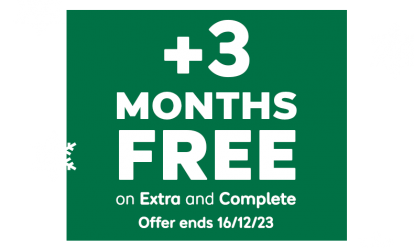 With 12 months of cover, new customers get an extra 3 months for free*.
*Added after 12 months, excludes Basic cover. New customers only. Ends 16/12/23, 7am