Even the car manufacturing industry enjoys a joke on April 1!
Here we've rounded up this year's best jokes from press teams across the UK – from MG's bizarre alternative fuel source to Aston Martin's monster truck venture…
New renewable fuel source from MG
For 2018, MG made the shock announcement it had developed an entirely new renewable energy source.
Moving away from electric and petrol engines – the firm reported its Crossover engine could now run on alpaca waste.
Daniel Gregorious, head of sales and marketing at MG UK, said in a statement: "We look forward to the day when people resign horsepower to the history books and refer to alpaca power. It really packs a punch."
Seat to power cars with pennies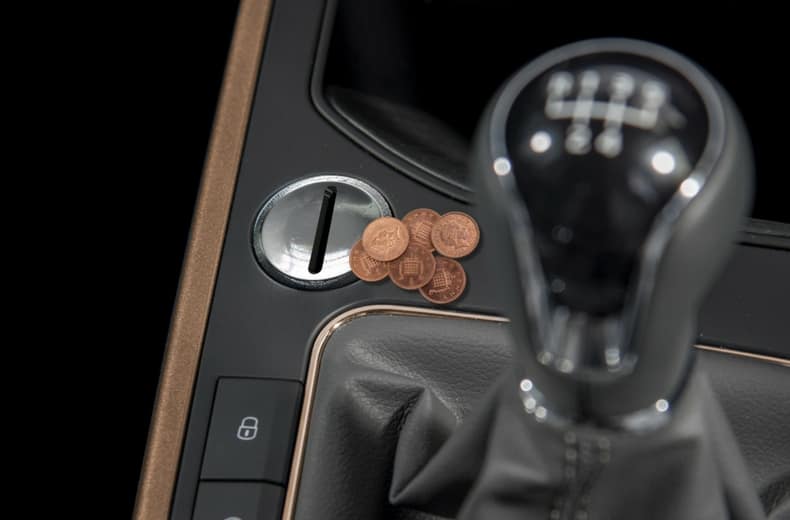 Seat also went with a similar theme - claiming it had found a useful new fuel source for the Arona Copper Edition.
READ MORE: New tech helps autonomous cars find their own parking space
The Spanish car firm announced the vehicle would be powered using 1 and 2ps just a few weeks after the Treasury suggested the coins could soon be scrapped.
"Seat has found a way to keep these soon-to-be historical artefacts motoring on for years to come," the company said in a statement.
Aston Martin to make monster trucks?
Elsewhere, Aston Martin's Project Sparta prank may have left some monster truck fans disappointed after the luxury car brand announced a radical venture into the enormous racing vehicles.
As part of the project, Aston Martin said they were building a monster truck producing 1,100 bhp, with a 6.5 litre V12 engine.
READ MORE: New car headlights present 'unwanted safety risk' to drivers
Tesla goes bankrupt
Tesla boss Elon Musk claimed the electric vehicle specialist had gone out of business after its share price fell throughout March.
The multi-billionaire decided to break the 'news' on Twitter, writing: "Despite intense efforts to raise money, including a last-ditch mass sale of Easter Eggs, we are sad to report that Tesla has gone completely and totally bankrupt. So bankrupt, you can't believe it."
He also shared a photo of himself passed out among bottles of 'Teslaquilla'.
Honda to slice roof off popular model
Another interesting new model was tipped for release by Honda who claimed to have developed a CR-V Roadster by simply slicing the roof of the original model.
The amusing press release boasted the innovative new design compromises the "structural rigidity of the car".
Chocolate test track from Hyundai
Finally, Hyundai claimed to have developed the perfect test track – paved with just cocoa, butter and milk – to capture tyre prints for analysation.
The company joked the aptly named Cacao Corner would be disposed of "responsibly" after Easter.
Copyright Press Association 2018. Motoring News articles do not reflect the RAC's views unless clearly stated.