National Highways have released a report stating that nearly 10% of motorway users in the UK, ignore the Red X mark seen on gantries.
It is used to close lanes when obstructions or accidents have occurred on the road ahead. They are also used to show that a broken-down vehicle has been detected.
Drivers should abide by the signal by law, and is vital to avoid a potentially serious collision, and fines.
Enforcement cameras are now be used to automatically detect vehicles passing illegally under a Red X or entering the lane beyond a Red X.
Should a driver break this rule, then this can result in a fixed penalty of up to £100 and three points on your licence.
However, in more serious cases, these penalties can be increased, or you could even end up in court.
As a result, emergency services have now joined forces with National Highways to remind drivers of the risks of ignoring these Red X marks on the motorways.
Surrey Police begun enforcing camera detected Red X offences in November 2019 and so far, there have been 9,427 first Notices of Intended Prosecution sent out by the force.
Out of those who received these notices, 4,926 drivers have completed a safety awareness course, while others selected alternative disposal options such as paying a fixed penalty or having the matter heard at court.
Chief Constable Jo Shiner, the National Police Chiefs' Council lead for Roads Policing, said: "Red X signals are in place on the motorway for your safety and the safety of others.
"Sadly, there are too many instances where motorists fail to comply with a Red X signal and put others in incredible danger by driving in a closed lane.
"This is unacceptable and drivers who do so need to understand they face prosecution."
RAC road safety spokesman Simon Williams said: "This is a very worrying statistic. For some time, we've been concerned that Red Xs displayed on signs at the side of the road aren't nearly as clear as those positioned on gantries directly above each lane.
"We fear this may be a factor in some of the non-compliance. For this reason, it would be helpful to know drivers' reasons for not obeying Red Xs.
"If it's the case drivers say they hadn't seen or understood signs at the side of the road then there may be an argument for installing more expensive gantry signage.
"It's critical drivers obey the Red X as it's often the first line of defence for anyone stranded in a live lane of smart motorway traffic."
Red X signals are an important part of motorway driving. So, if you suffer a breakdown or need to pull over suddenly, then these are the steps you need to take.
The first step is to put your left indicators on, and either merge into the next emergency area, or hard shoulder. Following this, put your hazard lights on.
If it is safe to do so, exit the vehicle and get behind a safety barrier in order to avoid moving traffic. After you've done this, call your breakdown provider for assistance.
However, if you are unable to exit your vehicle and get to a safe place, then stay in your vehicle with your seatbelts and hazard lights on. Call 999 immediately and explain your situation.
National Highways Traffic Officer, Dave Harford, commented: "We don't take the decision to close lanes lightly, but when we do, drivers must obey the closure.
"A Red X signal is there for the safety of everyone on the road – including people in difficulty, traffic officers, recovery and emergency services helping them, and all other road users besides.
"Thankfully, the vast majority of drivers do comply with the signals but those who don't put themselves and others at risk."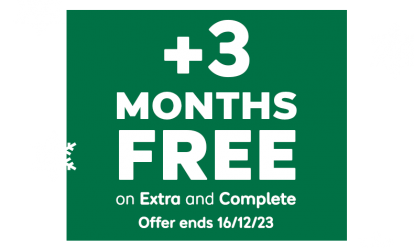 With 12 months of cover, new customers get an extra 3 months for free*.
*Added after 12 months, excludes Basic cover. New customers only. Ends 16/12/23, 7am