Data from a recent Freedom of Interest request from the Driver and Vehicle Standards Agency (DVSA) has revealed that there has been a surge in the number of rogue MOT testers in the UK.
In total, 687 MOT testers were disqualified in 2020 to 2022 financial years. This is a shocking rise of 49% compared to the two years previous (2018 to 2020). During this time frame, the total number of disqualified technicians was 460.
There is also another cause for concern for drivers across the UK as there has been a rise in the number of technicians and MOT testers that have been issued warnings over their conduct over the same time period.
The RAC advises that all UK motorists should check the credentials and accreditations of their local garages before taking their vehicles to be checked.
Those who were disqualified were caught in a number of cases involving improper or careless practices during the test procedure, as well as issuing of fraudulent certificates.
The FOI request to the DVSA also revealed that the number of MOT technician disqualifications recorded in 2020/21 is 3.5-times higher than the financial year of 2015/16.
This is the latest controversial news relating to the MOT industry, as earlier this year the Government announced some changes in Parliament.
According to the new proposals, drivers could be about to save more than £55 a year – with the annual MOT set to be scrapped and replaced with a check every 2 years. However, this has yet to be confirmed.
In fact, the majority of drivers believe that changing the MOT to every two years is a dangerously bad idea.
To avoid being caught out by any rogue MOT testers, check the garage beforehand to remove any doubt over their credibility. If you are near an RAC Approved Garage, they can carry out the MOT you need to be safe and legal on the roads.
According to the latest MOT testing data, UK motorists are driving far less than they were before the pandemic hit.
The average annual mileage recorded in MOT tests in 2021 revealed that drivers covered an average of 5,398 miles in 2021 – 24% lower than in 2019.
Also, the pass rates across the country have fallen 0.7% compared to 2020.
With regards to the best day of the week to have your MOT carried out – Sunday has the highest pass rate of 82.5%. with Monday being the worst with 74.5%.
Surprisingly, the best day of the year for passing an MOT in 2021 was Boxing day with 93.3%. However, there was obviously a limited number of total tests carried out on that day. The lowest pass rate for a single day way February 1st, with a 72% success.
The top five performing car brands for MOTs were Lexus, Honda, Toyota, Suzuki, and Porsche. However, the five worst manufacturers were Citroen, DS, Renault, Peugeot, and Vauxhall.
Have you had a recent MOT? Was it a positive or negative experience? Also, what are your thoughts on the MOT being moved to a bi-annual test? Leave your comments below.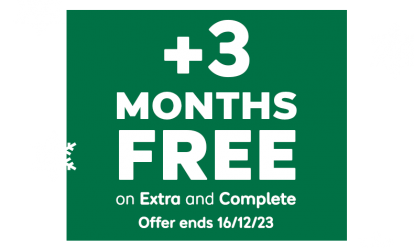 With 12 months of cover, new customers get an extra 3 months for free*.
*Added after 12 months, excludes Basic cover. New customers only. Ends 16/12/23, 7am