The easing of lockdown restrictions in England this weekend will see the equivalent of more than 10m people – an incredible one third (31%) of all drivers – getting away for an overnight stay according to a survey by RAC Breakdown.1
This surge in traffic will make it potentially the busiest weekend of the year so far on the roads.
Understandably, driving to stay over with family or friends is the most popular option, with a fifth of drivers (19% – equivalent to 6.5m people) planning such a trip, but campsites also look set to finally receive their first significant volume of visits this year with 6% of respondents – or around 2m drivers – planning an overnight stay under the stars.
Two per cent (680,000 drivers) plan on towing their caravans to a caravan site for a short break, while three per cent (1m) favour a stay in hotel, B&B or self-catering accommodation.
The RAC is reminding people to ensure their vehicles and anything they are towing are thoroughly checked over before setting out to avoid the chances of a breakdown in what may well turn out to be the busiest weekend on England's roads so far this year.
The breakdown assistance organisation is also backing calls by Highways England for all drivers to ensure any loads they are carrying (trailers, bikes, roof boxes etc.) are properly secured, as new figures reveal more than 46,000 items were found on England's motorways and major A roads over just 10 months.
RAC Breakdown spokesperson Rod Dennis said: "These figures suggest that after 15 weeks of lockdown, a large proportion of drivers in England are desperate to reconnect with friends, family and indeed nature by staying overnight, be that in a house or on a camping or caravan site.
"This could lead to some busy conditions on the roads, with the location of queues likely to be dependent on just how far people travel – motorways and major A-roads could end up taking the brunt of the traffic if people have longer distances to drive to see family and friends or to take a weekend break.
"While our research suggests weekend traffic could be the heaviest of the year so far, a breakdown has the potential to make matters even worse.
"Our patrols offer complete peace of mind should the unexpected happen, fixing four-out-of-five of our customers' vehicles on the spot. But there is a lot drivers can do before they set out to lessen the likelihood of a breakdown in the first place.
"Tyre condition and pressure – of cars, as well as trailers and caravans – should be top of the list of things to check before any trip, followed by oil and coolant level.
"As this is probably the first time people have travelled this year with their cars fully loaded up we're supporting Highways England's call for all drivers carrying loads – be that a roof box, bikes or a trailer – to triple-check they are securely fastened.
"No driver wants to be the one responsible for putting the safety of other people at risk just because they didn't spend a few extra minutes before getting on the road.
"Those with motorhomes or towing caravans and trailers should also check that their breakdown policy adequately covers them – many have restrictions on the length, weight and height of vehicles, and on the number of people who can be covered.
"The RAC's Arrival product, developed closely with the Camping and Caravanning Club, is designed with these customers in mind and offers a best-in-market breakdown service that can take away a lot of the worry should an unfortunate breakdown occur.
"For any driver whose car needs essential work – be it an MOT, service or other work – this could be a good week to get that work booked in before the weekend. RAC Approved and Accredited Garages are currently reporting good daily availability, with all covered by a COVID-19 code of conduct designed to keep customers and staff safe.
"The likely increase in journeys being taken by car next weekend follows a clear increase in traffic on the roads in recent weeks, with our own analysis showing that the number of motorists breaking down is now near enough back to what we would expect for late June."
Are you heading off to see friends and family this weekend? Perhaps there's somewhere you've been desparate to get to since March? Let us know what you've got planned in the comments below.
---
1 Research conducted among 1,400 drivers between 24 and 28 June 2020. Figures extrapolated based on there being c34m driving licence holders in England (source:
Government dataset NTS0201
)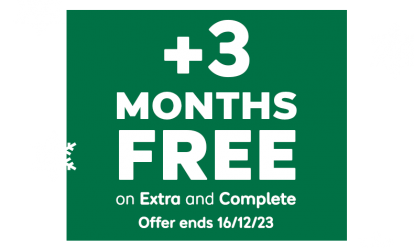 With 12 months of cover, new customers get an extra 3 months for free*.
*Added after 12 months, excludes Basic cover. New customers only. Ends 16/12/23, 7am