"There is no shortage of fuel in the UK" – that's the latest message from the Government a small number of petrol stations have closed as a result of driver shortages.
BP confirmed that only a 'handful' of its forecourts have temporarily closed, while Esso owner ExxonMobil said a 'small number' of its Tesco Alliance sites have suffered the same fate.
Many retailers have blamed the ongoing situation on the continuing lorry driver shortage.
A spokesperson for ExxonMobil said: "A small number of our 200 Tesco Alliance retail sites are impacted but we are working closely with all parties in our distribution network to optimise supplies and minimise any inconvenience to customers."
A Tesco spokesperson added: "We have good availability of fuel, with deliveries arriving at our petrol filling stations across the UK every day."
Gordon Balmer, an executive director at the Petrol Retailers Association, said some sites are experiencing delays, particularly those in London and south-east England.
He recommended that motorists keep enough fuel in the tank to reach alternative filling stations in the 'rare instance' that fuel is not available at the first one they visit.
Responding to the HGV driver shortfall, BP's head of UK retail, Hannah Hofer, said it's important that the Government understands the "urgency" of the situation.
Ms Hofer confirmed that BP had "two-thirds of normal forecourt stock levels required for smooth operations" and that level is "declining rapidly".
RAC fuel spokesman Simon Williams said: "The supply issues affecting a small number of petrol forecourts shouldn't impact the prices drivers pay to fill up.
"But unfortunately the price of oil, which has the biggest influence on what drivers pay the pumps, is continuing to rise at the moment. This may lead to fuel prices going up in the coming days which would be yet more bad news for drivers as a litre of unleaded is already over 21p a litre more expensive than a year ago."
According to the Road Haulage Association there were 516,000 people with HGV licences this summer. Yet, according to Department for Transport data only 278,000 HGV drivers were employed in 2020.
Jim McMahon, Labour's shadow transport secretary, said it was a "rapidly worsening crisis" and accused the Government of "never investing in or valuing working-class jobs".
"Ministers must take decisive steps now to tackle the 90,000 driver shortfall."
Earlier this month, the Department for Transport announced their plans to make an extra 50,000 HGV driving tests available each year.
The streamlined process will let drivers take one test rather than two (spaced three weeks apart) to drive both a rigid and articulated lorry.
Tests will also be made shorter by removing a 'reversing exercise' and having it tested separately by a third party.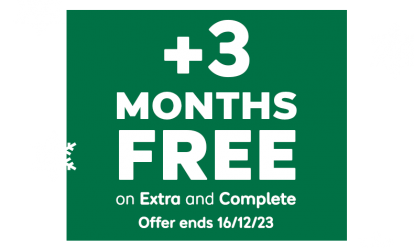 With 12 months of cover, new customers get an extra 3 months for free*.
*Added after 12 months, excludes Basic cover. New customers only. Ends 16/12/23, 7am