Fears surrounding the safety of new EU speed limiter technology set to launch on UK cars this summer have been allayed by the European Commission.
Intelligent Speed Assist (ISA) technology must be fitted to all new cars sold in Europe from July under new EU legislation. It's expected that the rule will still apply in this country despite the UK having left the European Union.
Speed limiters work by using GPS data and traffic cameras to determine the speed limits of each road, and automatically restrict vehicles from breaking the limit.
The European Transport Safety Council (ETSC), the body which supports the introduction of ISAs, says the limiters have the potential to reduce the number of collisions and save hundreds of lives every year. However, ISAs are not without their critics.
Much of the concern about the new technology stems from whether it can be overridden. Many motorists and road safety groups have warned of the safety risk if drivers aren't able to accelerate suddenly to avoid road hazards and get themselves out of perilous situations.
But the European Commission has made it clear that drivers will be able to override the ISA software, for instance to aid certain overtaking manoeuvres. This means that motorists will still be able to act fast if they need to get out of trouble.
Speed limiters are already fitted on many cars and can be overridden by pressing hard on the accelerator.
ISA technical specifications have now been published in the official journal of the EU, the final legal step before speed limiters become mandatory in new vehicles from July.
The ETSC had been pushing for a system that cuts engine power once the legal speed limit has been reached. It says systems that intervene this way could reduce road deaths by 20%.
However, after industry pressure, the EU is also allowing a more basic system that plays an audio warning a few moments after the vehicle exceeds the speed limit.
The ETSC says research shows that audible warnings are annoying to drivers so are more likely to be switched off – which has no safety benefit.
It is therefore calling on car makers to go beyond the minimum requirements of the law to maximise the safety benefits of the technology.
Antonio Avenoso, executive director of the ETSC, said: "More than 20 years after this technology was first trialled, it is great to see Intelligent Speed Assistance finally coming to all new vehicles in the EU.
"However, we are disappointed that car makers are being given the option to install an unproven system that may have little safety benefit."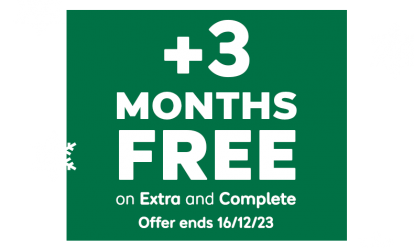 With 12 months of cover, new customers get an extra 3 months for free*.
*Added after 12 months, excludes Basic cover. New customers only. Ends 16/12/23, 7am