UK drivers have collected a near record number of parking fines from private firms this year, despite roads being quieter during the pandemic.
New figures reveal 1.95 million motorists were charged in the first three months of the 2021-22 financial year, compared with 497,678 in the first quarter of last year (2020-21) when lockdown restrictions were in full force.
If this year's increase in parking fines continues over the next three quarters, it will near the record high of 8.4 million tickets issued in 2019/20, which saw 2.1 million issued in the first quarter, the Daily Mail reports.
With fines capped at £100, private firms issued demands for up to £840 million in 2019/20 and £195 million in the first three months of this financial year alone.
RAC Foundation analysis also found the number of parking firms has grown by two-thirds in the past five years. Nearly 159 companies accessed car ownership records from the Driver and Vehicle Licensing Agency (DVLA) in order to issue penalties – up from 97 in 2016.
RAC Foundation director Steve Gooding said the DVLA's figures "cast doubt" on industry claims that firms' margins are "hanging by a hair's breadth".
He added: "If that's the case, how come more and more appear to be joining the industry already on track this year to issue a near record level of demands for parking charges?
"It is inconceivable that more than eight million drivers are setting out each year consciously deciding to flout parking rules and risk ending up with a parking charge.
"These numbers, which have risen in leaps and bounds over the last 10 years, suggest we have a system that isn't working – not for the motorists who are receiving charge demands and not for the private landowners either."
Under proposed new laws, there will be a government-sanctioned code of practice for the industry, a single appeals service and a system of charges and penalties that would be more in line with those imposed by councils.
The charges consultation was published in July, and is now closed. The government is due to respond, with the law awaiting ministerial sign-off.
The strengthening of the rules aims to crack down on the practices of some private firms – which run thousands of car parks at hospitals, shopping centres, motorway services and train stations – and help to deliver a fair, proportionate and consistent system across the country.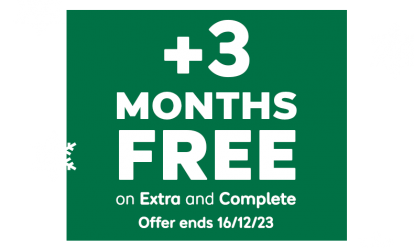 With 12 months of cover, new customers get an extra 3 months for free*.
*Added after 12 months, excludes Basic cover. New customers only. Ends 16/12/23, 7am