Parking enforcement operators have sparked fury after insisting that fines should be increased to £120 – the equivalent of almost two days' pay for a key worker on the minimum wage.
The British Parking Association (BPA), which represents traffic management firms, is calling for the current maximum charge of £100 for parking illegally to be raised to £120. However, this at odds with plans from the Government.
Ministers are proposing to reduce the maximum parking fine to £50, but this has caused concern for BPA leaders, who fear this would make drivers more likely to ignore the rules and lead to millions more fines being dished out.
A £50 fine would be discounted to £25 if paid within 14 days, which the BPA says will encourage some drivers to just to pay the fine and not worry about breaking parking rules.
The BPA's chief executive Andrew Pester said: "We are calling on the Government to reconsider its proposal to reduce the level of parking charge and to further engage with landowners and parking operators to ensure a sufficient deterrent, which is effective and improves compliance with parking rules."
But critics have pointed out that it would take someone on an £8.91-an-hour minimum wage contract two days to pay off a £120 ticket, even if they work full time, the Daily Mail reports. 
RAC head of roads policy Nicholas Lyes said: "No driver ever tries to get a parking charge notice, so the idea a lower penalty cap will mean more fines being dished out is baseless. The majority simply want to park, abide by the rules, do their business and leave the car park without incident.
"If drivers are flagrantly breaching terms and conditions, then it's right they suffer the consequences but parking operators should always be following the standards set out. If a driver feels they've been treated unfairly then they should appeal, and ideally their case should reviewed by a single, independent appeals system which will hopefully be part of the new Parking Code of Practice due later this year."
The BPA's call comes after the PA news agency revealed earlier this week that private parking firms issued more than 22,000 tickets to drivers every day in the first six months of the 2021/22 financial year.
Separate research from the RAC Foundation in November found that the number of private parking firms issuing tickets to drivers has increased by nearly two-thirds in just five years.
The Government has pledged a crackdown on 'cowboy' firms with a new Code of Practice for the private parking industry.
The proposed legislation is still awaiting ministerial sign-off but it aims to clamp down on some of the ruthless firms that run thousands of car parks at hospitals, shopping centres and train stations.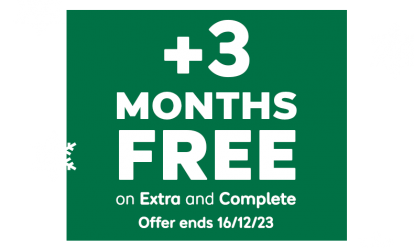 With 12 months of cover, new customers get an extra 3 months for free*.
*Added after 12 months, excludes Basic cover. New customers only. Ends 16/12/23, 7am