However, the change of heart has triggered some important questions, especially from owners of hybrid cars that have been included in the ban for the first time.
How will the enactment of these plans impact the UK before, during and after the 2035 deadline?
Why has the ban been brought forward?
Experts dismissed an existing 2040 ban, claiming it would be too little too late if the UK has any chance of hitting net zero emissions by 2050.
A report from the Science and Technology Committee from August 2019 recommended that the ban should be fast-tracked, while also suggesting removing private cars from public roads altogether.
Other European nations plan to enforce similar laws sooner than the UK. Norway's ban will come into effect from 2025, while the Netherlands, Ireland and Denmark have set a 2030 deadline.
Why have hybrids been targeted?
Signs that hybrid vehicles were falling out of favour with the government could be seen from 2018, when the grants towards their purchase were cut.
The government could be targeting hybrid vehicles since they also rely on their combustion engines and carry heavy electric batteries, meaning their real-world emissions can vary greatly to those reported in sales brochures.
If drivers fail to regularly charge hybrid cars, they can be just as polluting as petrol and diesel vehicles.
What will the impact on the environment be?
Transport accounts for roughly a third of all CO₂ emissions in the UK.
Therefore, banning sales of conventional cars can only go some way towards the government's net zero target.
As well as reductions to emissions from commercial and public transport, emissions from energy production, the agriculture industry and waste management must also be addressed.
The Committee on Climate Change believe that if other countries set out a net zero target for 2050, there is a 50-50 chance that global temperatures won't rise by more than 1.5°C by 21001.
Will the government extend the plug-in grant?
The government's plug-in grant offers a maximum of £3,500 towards the cost of a new low-emission vehicle.
Despite this week's announcement to bring the ban on new petrol and diesel vehicles forward, the incentive is due to scrapped by the end of March2.
The RAC's head of roads policy Nick Lyes said: "we urge the Government to extend the plug-in car grant for at least another three years to help those that want to go electric, but who are put off by the high initial costs."
Will electric vehicles be affordable by 2035?
Although electric vehicles (EVs) are generally more expensive than petrol or diesel equivalents, the Committee on Climate Change predict that they will cost a similar price by 2021-243.
Whether this prediction can be trusted is down to a number of factors including how motor manufacturers react and whether the plug-in grant is extended.
What will happen to old petrol and diesel cars?
You will still be able to buy second-hand petrol or diesel cars from 2035, with many predicting a sales boom shortly before the imposed ban.
Londoners are able to scrap vehicles that fail to meet Ultra Low Emission Zone requirements through a scheme announced by Sadiq Khan.
Currently, there is no UK-wide scrappage scheme in place.
How do you feel about the plan to ban the sale of petrol and diesel vehicles? With the number of UK drivers saying they plan to go electric with their next purchase on the rise, does this give you the push you need to make the switch as well? Please leave us a comment below.
---
1 https://www.bbc.co.uk/news/uk-40726868
2 https://www.thetimes.co.uk/article/new-petrol-and-diesel-cars-banned-from-2035-6prvqhnxr
3 https://publications.parliament.uk/pa/cm201719/cmselect/cmsctech/1454/145408.htm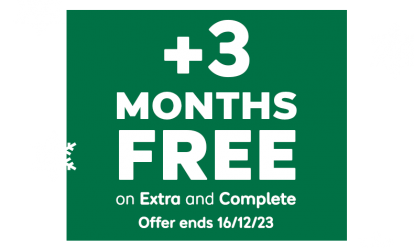 With 12 months of cover, new customers get an extra 3 months for free*.
*Added after 12 months, excludes Basic cover. New customers only. Ends 16/12/23, 7am