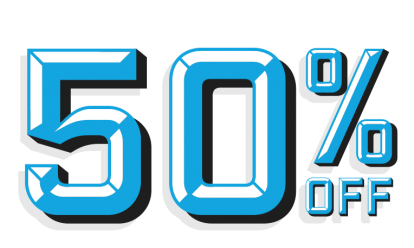 Get covered in our half price Breakdown Cover sale from just £5.75 a month.* Join the UK's best breakdown provider as voted by Auto Express drivers 2021.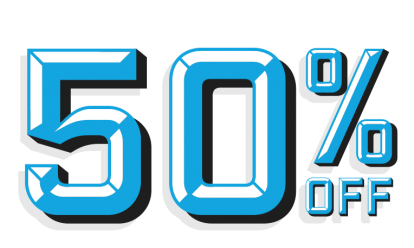 If you're thinking of buying a premium badged mid-sized SUV, you might not be thinking of buying a Volvo XC60. Perhaps you should be. Jonathan Crouch reports on the lightly revised version
Ten Second Review
Think of a premium-badged mid-sized compact SUV and you probably think of something German - an Audi Q5 perhaps, or maybe a Mercedes GLC or BMW X3. We'd also suggest though, that you should be looking at the car we're going to test here, Volvo's second generation XC60. It's a now a rejuvenated proposition with the option not only of Plug-in hybrid tech but also mild hybrid diesel engines.
Background
The original XC60 was the car that established Volvo in the minds of buyers in the mid-sized SUV segment. In nine years of production, it became the best selling car in its class in Europe, will nearly a million units sold annually, and accounted for 30% of Volvo's total global sales. Hence the crucial importance of this second generation which, along with the smaller XC40 model, is a key part of the Swedish marque's future SUV strategy.
This MK2 model XC60 shares its platform with its larger XC90 stablemate but isn't quite such a revolution in terms of its design as that model was at launch. Nevertheless, there's ground-breaking safety tech and smart looks that'll eat into the sales of key rivals like Audi's Q5 and the Mercedes GLC. Now, the car's been embellished with extra media and safety technology.
Driving Experience
Volvo offers a choice of various powerplants all of which are in some way electrified - there's plenty of choice. All use the brand's advanced kinetic energy-recovery braking system and all are mated to automatic transmission. Most will want the two mild hybrid diesel powerplants, the 197hp B4 and the 235hp B5, both of which only come with AWD. With the B5 diesel variant that many will choose, you get an ingenious system called 'PowerPulse' which is used to overcome turbo lag - that momentary delay in response you sometimes experience with powerful turbocharged diesel engines. It uses compressed air which is stored in a small tank in the engine bay and automatically replenished to spool up the turbocharger so that the car responds as soon as you press the accelerator.
Petrol people also have various electrified options: either the mild hybrid B5 petrol unit with 250hp, which comes with the choice of front or AWD. Or the mild hybrid petrol B6, which offers 300hp and comes only in AWD form. Beyond that, you step into one of the top Recharge Plug-in hybrid AWD auto models, all of which use an 87hp electric motor mated to a 2.0-litre petrol engine. The Plug-in hybrid Recharge XC60 variants come in three flavours: there's the T6 variant (based around a 253hp engine), the standard T8 model (based around a 303hp engine) and the flagship 'Polestar Engineered' version (based around a 318hp powerplant).
On the move, refinement and ride quality remain XC60 strongpoints, whichever of the engines you decide to choose beneath the bonnet. This isn't the driver's choice in the premium SUV 'D'-segment but if you judge driving enjoyment based around the lowering, not the raising of the heartbeat, then you'll probably like it very much.
Design and Build
This lightly revised version of the second generation XC60 isn't visually very much different. Volvo has slightly tweaked the styling of the front new grille and the front bumpers and added fresh exterior colour and wheel options. As before, this mid-sized SUV shares the same Scalable Product Architecture platform as we've seen in most of Volvo's recent models, including its larger XC90 sibling.
At the wheel, you sit lower than you would in an XC90 and the muscular-looking door creases and the extended 'Thor's Hammer' headlights give this model quite a sporty look. There's a longer bonnet than a rival Audi Q5 - and a longer roofline too. As you'd expect, there are plenty of cabin resemblances to the XC90, especially when it comes to the dashboard, seats and upholstery, plus the same 9.0-inch touchscreen and 12.3-inch digital dial displays feature.
Key to the changes made with this revised model is the introduction of Volvo's latest Android-powered infotainment system with Google apps and services built in. This intuitive, next-generation infotainment system offers customers unprecedented personalisation and unparalleled connectivity. This is further enhanced through the introduction of a brand-new Digital Services package, the centrepiece of which is access to Google apps and services, which offer hands-free help with Google Assistant, best-in-class navigation through Google Maps and a broad offer of native in-car apps via Google Play.
In the back, two adults should be very comfortable thanks to a relatively lengthy wheelbase. And there's also a really unique touch - concealed storage compartments under the rear seat bases which are just the right size to store electronic devices, like a tablet, out of sight. Out back, there's a 505-litre boot, extendable to 1,395-litres once you fold the rear bench.
Market and Model
Prices start at around £41,000 and range up to just under £65,000. AWD and auto transmission features on all models and there are seven main levels of trim - base 'Momentum', then 'Inscription Expression', 'R-Design', R-Design Pro', 'Inscription' and 'Inscription Pro', plus there's a unique 'Polestar Engineered' version of the T8 Plug-in hybrid. Every version of the XC60 is very well equipped. As standard, even entry-level variants come with leather-faced upholstery, LED headlights with active high beam, two-zone climate control with a 'CleanZone' air-filtration system, heated front seats, a powered tailgate and 18" alloy wheels.
Volvo's Sensus infotainment system is also standard. This brings a 9" portrait-style touch screen, satellite navigation and an intuitive voice-activation system. It also provides access to the internet and a range of cloud-based apps such as Spotify, TuneIn, Stitcher and Yelp.
Safety-wise, this XC60 now comes equipped with Volvo Cars' latest Advanced Driver Assistance Systems (ADAS) sensor platform, a modern, scalable active safety system that consists of an array of radars, cameras and ultrasonic sensors. This platform enables the development and deployment of active safety systems in the XC60, such as the detection of other road users, and automatic braking and collision avoidance. It also allows for gentle driver support from standstill up to highway speeds, through the Pilot Assist function.
As before, Volvo's City Safety system is fitted to every XC60. This includes automatic emergency braking with pedestrian, cyclist and large animal detection, and the world-first application of Steer Assist. This feature helps to avoid or limit the severity of collisions at low speeds by assisting with the steering in an emergency, such as when swerving to miss an obstacle.
Cost of Ownership
If you haven't checked out this MK2 model XC60 SUV recently, you might not be familiar with Volvo's latest mild hybrid diesel B4 and B5 engines. These mild hybrids offer customers Volvo's advanced kinetic energy-recovery braking system, which is coupled with its existing internal combustion engines to create a new integrated electrified powertrain. This powertrain, electrified via brake-by-wire energy recovery, offers drivers up to 15% fuel savings and emission reductions in real-world driving. The unit's brake-by-wire system interacts with the energy-recovery system and reduces fuel consumption and emissions by recovering kinetic energy under braking.
Let's get to the figures, which are all WLTP-rated. Both the B4 and B5 AWD diesel models are capable of achieving up to 45.5mpg on the combined cycle and up to 161g/km of CO2. For a front-driven petrol B5 mild hybrid, the figures are up to 38.1mpg and 168g/km. Or 36.7mpg and up to 176g/km for the AWD version. The B6 mild hybrid AWD petrol variant manages up 34.0mpg and up to 190/km.
What about the Recharge plug-in variants? These achieve an all-electric driving range of around 35 miles. The standard Recharge T6 Plug-in hybrid manages up to 113.0mpg and up to 55g/km. The standard Recharge T8 Plug-in hybrid manages up to 113.0mpg and up to 56g/km.
Service intervals are every year or 18,000 miles. Three or five year pre-paid servicing packages are available to help you budget ahead. If you pay extra for the useful 'On Call with App' remote connectivity system, this Volvo can be programmed to autonomously realise when a service is due, then automatically book it for you at a dealership of your choice. Finally, we'll tell you that the warranty is the usual three year, 60,000 mile package.3
Summary
So, what do we think overall? It's certainly true that other rivals will offer a sharper driving experience than is on offer from this Volvo. And of course this XC60 won't suit if you're going to be regularly venturing off the beaten track. But neither of these issues will bother many potential buyers, people more likely to value the cruising comfort, solid build quality and standard-setting safety that this car offers.
Our advice would be to get yourself a potent mild hybrid B5 diesel model with the clever engine and smile smugly every time you see a Q5, an X3 or a GLC drive past. In this form, this XC60 is probably the best kept secret in this segment. Probably best to keep it to yourself.