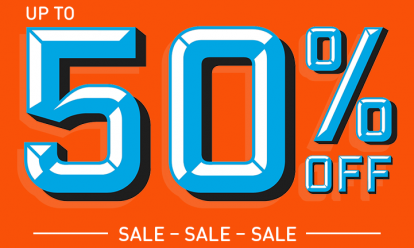 Get covered in our half price Breakdown Cover sale from just £7 a month.* We're the UK's best breakdown provider as voted by Auto Express drivers 2021.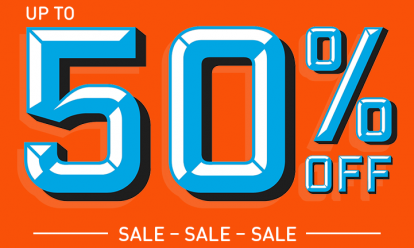 BY ANDY ENRIGHT
Introduction
The Rover 45 took over where the old 400 series left off. With a new-look corporate grille, revised driving characteristics and aimed squarely at the middleweight VW Golf/Ford Focus axis, the Rover 45 is a more tightly marketed proposition than the 400 range. In many respects the 45 range is two distinct series of cars, the five-door hatches which are badged using the same standards as the 25 and the luxurious four-door saloons, badged like junior Rover 75s. Whichever choice you make, a used Rover 45 is a good way to get a nearly new car for thousands less than the new list price.
Models
Models Covered:
(4 dr saloon/5 dr hatchback 1.4, 1.6, 1.8 2.0 petrol 2.0 diesel [E, L, S, XL, XS, Classic, Club, Connoisseur])
CO2 [G/KM] / EMISSIONS BANDS: 150-259 / A-D
History
Cynics will argue that there's no such thing as a nearly new Rover 45, as they were all old to begin with. There is an element of truth in this facetious accusation, as the 45 isn't hugely different to the outgoing 400 series of cars. The 400 failed to register with UK buyers to any great extent, largely due to Rover's ambiguous positioning of the range somewhere above the Golf/Focus family hatch level and somewhere below the standard Ford Mondeo/Peugeot 406 medium range saloons.
In order to offer better value for money, Rover repositioned the 45 series as a direct competitor to the Focus and Golf when it was launched in November 1999. This meant that the Rover now offered levels of equipment, refinement and space that were among the class leaders rather than merely run of the mill. Upon launch, the range consisted of five different engines, the two body styles and no fewer than eight different trim levels.
The four-door saloon was available with a 1.8-litre four-cylinder unit, a 2.0-litre V6 and a 2.0-litre turbo diesel engine. The 1.8 and turbo diesel were available in Classic, Club and luxury Connoisseur trim, whereas the range-topping V6 was only offered in Club and Connoisseur variants.
The five-door hatch range opened with the 1.4-litre 16-valve unit offered with base, E, S and L trims. The next engine, the 1.6-litre 16-valve offered S, L and XS whilst the 1.8-litre 16-valve was only available in XS and XL trim. The E, L and Xl trim levels were offered with the 2.0-litre turbo diesel engine. In summer 2002 MG Rover began offering an approved after market LPG (liquefied petroleum gas) conversion for 1.8-litre 45 models.
The Spring of 2004 saw a radical facelift carried out across the 45 range. The effect was agreeably modern, even if the underlying mechanicals remained as they were. A new front bumper and grille were supplemented by twin lens headlamps and a revamped rear. In fact, it's round the back where the changes are most pronounced, a rear lip spoiler and classy chromed Rover lettering across the car's posterior being the most salient features. Then the GLi and GSi trim levels were introduced in December 2004, both features leather upholstery and comparatively low prices. In 2005, the 45 started pushing up the daisies as production ceased at Longbridge.
What You Get
Propping up the 45 range is the 103PS 1.4 and a 1.6-litre engine carried over from the 400 which have accounted for the majority of sales. For buyers with a little more to spend, there's also a 1.8-litre petrol option, plus of course that 2.0-litre V6. Models with the 1.8-litre engine get the option of the Continuously Variable (CVT) 'Steptronic' automatic transmission system as seen on the MGF: this is standard on V6 variants. Some of the most significant under-bonnet changes have been reserved for the 2.0-litre turbo diesel that a fair few 45 buyers have chosen. It features a new high pressure injection system that does little for the 98bhp power output but much for the crucial torque curve, giving extraordinary pulling power through the gears.
Inside, the changes are relatively minor, though there's a three-spoke rake-adjustable steering wheel with remote audio controls and a larger 45-litre airbag. Extra storage spaces are welcome, as are the redesigned seats (with optional side airbags at the front) fitted with height adjustment for the driver in most models. At the back, there are rear head restraints and three-point seat belts for all three passengers. Much of these improvements are carried over from the smaller 25 and like that car, the 45 has redefined its role in life. Although aimed at the family hatch market, the saloons start at a more luxurious level than their hatchback cousins and include air conditioning, heated seats and a CD player in a long list of standard fitments.
There's a new confidence about the product too, highlighted by a 3-year warranty and longer 15,000-mile service intervals on most models which can only be good news for the used buyer. The emphasis for the 45 range is on quality and image, features not always readily on offer in this area of the market. This is why the dashboard plastics are a grade above what you would normally expect for a car of this class. It's why there's wood trim in the cabin of even the cheapest models. It's why the interior trim has been styled with such care (a choice of two-tone fabric or fabric/leather combinations). There's a range of pretty alloy wheels too, plus a selection of fresh colours, with availability depending on your choice between mainstream trim levels that vary in hatchback form from i to plushest iXL and, for saloons, from Classic to Connoisseur, grades first introduced for the 75.
On the safety front, there are seatbelt load limiters and new airbag deployment sensors, plus larger door mirrors. Moreover, the new headlamps provide 60% more illumination and the new, bigger bumpers offer much better impact absorption. All round crash integrity is also said to be improved and ABS is standard on all 1.6 and 1.8-litre models to stop you losing control in the first place. Compared to its mainstream rivals, this car serves up more halcyon fare. It may not be at the cutting edge of technology but it's a distinguished and surprisingly likeable proposition.
What You Pay
Please contact us for an exact up-to-date valuation.
What to Look For
The Rover 45, being largely based on proven Rover 400-series mechanicals has yet to show any significant failings. It's a truism that it has also been bought by a large number of more mature customers. At the car's launch, industry wags were heard to wonder whether the 25, 45 and 75 range designations were denoted the target age groups for each car. Given that this clientele are less likely to drive the 45 in the manner in which a Ford Focus or Peugeot 306 is often driven, which might waste the chassis development work that BMW undertook, but means good news for the used buyer. Check that the servicing work has been done, that there's no accident damage and you should be able to land a decent car.
Replacement Parts
(approx. based on 45 1.4 E) For most parts the prices are quite reasonable and worth the money. Expect to pay around £95 for a full clutch assembly, £160 for a starter motor, around £85 for a headlamp and up to £135 for a radiator. Brake pads should cost about £55 for the front and £50 for the rear.
On the Road
The 45 drives with a greater air of authority, thanks to a whole series of BMW-engineered under-the-skin changes intended to imbue a sportier feel. Rover reckons the entire 45 range should provide a sharper drive than the sportiest of the old 400s. This is quite a claim, particularly when you bear in mind that the engine line-up is virtually unchanged. Still, uprated springs and dampers, revised chassis settings and a power steering rack with faster gearing all give grounds for optimism. Not that Rover buyers tend to have sporting priorities. For them, the relatively minor tweaks under the bonnet will be of limited interest.
Overall
The Rover 45 isn't the most technologically impressive or dynamically able car in its class. It doesn't have bold styling or a slick interior. Compared to a Ford Focus, the 45 feels about seven years older - not surprising given its 400-series roots. If you feel that this makes it a bad car, then think again. The 45 has a very specific blend of qualities which appeal to those with an appreciation of value and presence. On any objective measure you wouldn't call the 45 class-leading, but as a used buy it scores in terms of value for money, charm and ease of use. You're getting a lot of metal for your money and it those conservative lines will date better than many more extremely styled rivals. Given that many owners keep their 45s for a number of years, perhaps that's no bad thing.