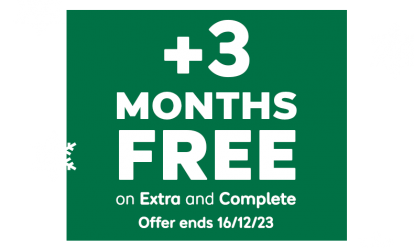 With 12 months of cover, new customers get an extra 3 months for free*.
*Added after 12 months, excludes Basic cover. New customers only. Ends 16/12/23, 7am.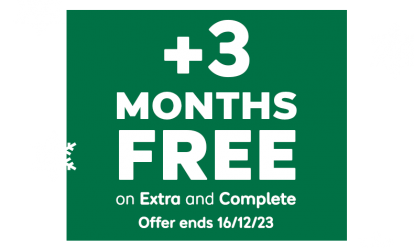 By Jonathan Crouch
Introduction
Volvo has never really cracked the full-sized executive sector and this S90 model never did so either, but it had its charms, especially in the Recharge T8 Plug-in hybrid AWD form that S90 customers had to have from 2020 onwards. Based on the brand's well established SPA platform architecture and 2.0-litre drivetrain format, this electrified Swedish saloon aims to tempt luxury saloon customers with what Volvo describes as 'elegant and functional' appeal.
Models
4dr Saloon (2.0 petrol PHEV)
History
One thing's pretty certain. If you're a typical business buyer looking at a full-sized Executive saloon, you probably won't be considering this one, Volvo's S90. Sales figures suggest that models like the Mercedes E-Class, the BMW 5 Series and the Audi A6 are more likely to be on your radar. But sales figures are rarely an accurate indication of excellence. And Volvo says that's what's been delivered here.
Other brands have tried and failed to upset German dominance in this sector, Volvo being one of them. The brand certainly wasn't much of a segment player back in the Nineties, when it campaigned with the old 900 Series, an archetypal old fashioned big Volvo, renamed 'S90' in its saloon form just prior to the end of production in 1998. Two subsequent generations of that car's S80 saloon replacement (launched respectively in 1998 and 2006) didn't do much better, but hopes were higher when the 'S90' badge was revived and this current design first appeared in the showrooms in 2016.
This, after all, was a Volvo of the new Chinese-owned era, based around the 'SPA' 'Scalable Product Architecture' modular underpinnings the brand these days uses to underpin all its designs, including the 'V90'-badged estate version of this car. That station wagon model's sold steadily, but this saloon derivative has proved to be a rare sight on our roads. So much so that in 2020, Volvo slashed the S90 range back to just one variant, the Recharge T8 Plug-in hybrid AWD version we're going to test here. It sold until the end of 2022 and wasn't replaced.
What You Get
This S90 was the most credible full-sized executive saloon Volvo had brought us to date. The design language here was apparently taken from contemporary Scandinavian culture and from most angles, the resulting shape looks elegant and sophisticated. With its short overhangs, long wheelbase and low roofline, there's an air of confidence assurance here, yet also a look that's uniquely Swedish.
Step inside an S90 and it'll all be pretty familiar if you're conversant with Volvo's modern design language, though a difference over the brand's SUVs lies with smart air blades that stand vertically on each side of the Sensus centre monitor user interface. The tablet-like 9-inch centre touch screen plays a key role in creating an interior that feels modern, spacious and uncluttered. Changes made to this 2020-onwards-era model were minor - restricted to detail stuff like the availability of an exclusive tailored wool blend for the upholstery for those not wanting the normal leather.
You'll glimpse more hi-tech screen technology through the three-spoke multi-function steering wheel, where the binnacle houses a 12.3-inch 'Progressive Driver Display' screen, which can show almost full-width navigation mapping as one of its two customisation options. There's also a head-up display.
Given the extra body length that this S90 enjoys over some of its rivals, you'd expect it to feel pretty spacious in the back and, by and large it is, a clever design of front seatback further freeing up leg and knee room for rear seat folk. As is unfortunately quite common on cars in this class, you'll struggle to accommodate three adults over longer distances because of this very prominent centre transmission tunnel. Two folk though, should be very comfortable indeed, and they're provided with a neatly designed central armrest incorporating pop-out twin cup holders. The power-operated boot lid rises to reveal the welcome news that trunk space isn't as restricted by the Plug-in hybrid system's battery as it usually is with PHEVs. The conventionally-engined S90 we tested back in 2016 had 500-litres of capacity; this car has 461-litres. There's a ski hatch so that you can push longer items into the cabin. And if you need more space, there's a power-folding rear seat backrest.
What You Pay
Prices for this final PHEV version of the S90 start from around £28,150 (around £32,250 retail), which gets you an early '20-plate 'R Design' variant. It's only fractionally more for the plusher 'Inscription' trim level, so we'd stretch to that. The final 'Plus Bright' model which sold until the end of 2022 values at about £36,600 (around £41,000 retail) for a late-'22-plate car. All quoted values are sourced through industry experts cap hpi. Click here for a free valuation.
What to Look For
There aren't many major issues here, other than a few electrical and software issues; go thoroughly over all the powered and infotainment functions of the car you're looking at. Otherwise, it's just the usual things; look out for stone chips and alloy wheel scratches. And insist on a fully stamped-up service history.
Replacement Parts
(approx based on a 2021 Volvo S90 Recharge T8 Plug-in Hybrid AWD ex VAT) An oil filter is in the £10-22 bracket. A pollen filter is in the £10-£36 bracket. A wiper blade set will cost you from in the £30-£56 bracket. Front brake pads sit in the £50-£86 bracket; rears will sit in the £37-£63 bracket. Front brake discs sit in the £60-£123 bracket; a pair of rear discs are about £91-£111. An air filter is in the £20-£33 bracket.
On the Road
This S90 uses Volvo's more powerful 'T8' plug-in hybrid powertrain with 455hp on tap. You're certainly never really prompted to exercise all that power, but if you ever did, you'd find that 62mph could be dispatched in just 4.7 seconds on the way to the governed 112mph maximum that by 2021, Volvos all shared. Once you've discovered where the drive modes reside (they're buried away in a 'Driving' menu on the centre screen), you'll find that ultimate speed is delivered by a 'Power' mode that sees both petrol and electric units permanently working together. Alternatively, there are three other drive choices: a 'Hybrid' setting that sees the two power sources cutting in and out as necessary: a 'Constant AWD' mode that gives you permanent 4x4 traction: and a 'Pure' setting that only uses the battery power and can take you up to 54.7 miles (way more than most people's daily commuting distance) on a single charge.
That the handling doesn't serve up anything that encourages much driving involvement has a lot to do with the rather vague steering. But if you wanted a sports saloon, you wouldn't have chosen an S90 anyway, so it's best instead to settle back and enjoy the super-smooth 8-speed auto transmission and this Volvo's unruffled poise and exemplary refinement. There's no adaptive damping system - and that's disappointing because you'd ideally want it in this car: the extra weight of the plug-in hybrid powertrain robbed the S90 of the supple suspension feel we remember it delivered in the un-electrified versions available at the original launch back in 2017.
The centre screen also provides some 'Battery Usage' options that allow you to 'Hold' charge until urban driving you might need to undertake later in your trip; or 'Charge' the battery from the engine while you're driving. As for the WLTP fuel and CO2 stats, well the official figures are up to 104.6mpg and between 19 and 61g/km. As with any plug-in hybrid, there's little point in purchase unless you establish a regular recharging regime for the battery pack, which in this case is 11.6kWh in size. A garage wallbox can charge this car on 16-amp power in about two and a half hours. If you're out and about and find a 10-amp public charging point, the charging time will be slightly longer - three and a half hours - while connecting up to a normal domestic three-pin 6-amp supply will take six hours.
Overall
Here's a Volvo rarer than a Ferrari - but it doesn't deserve to be. In this S90, the brand offered a properly credible and rather charismatic flagship saloon that on the used market will complement the discernment of the relatively few buyers likely to choose it. This car's reach will be severely curtailed by the restriction of plug-in power. But if that's what you wanted anyway from a saloon in this segment from the 2020-2022 period and your priorities lie with comfort rather than sportiness, then it's worth a look.
Inside, there's properly distinctive luxury, rather than merely the kind of upgrade from a smaller, cheaper model that rivals offer. Sure, not everyone will like it. But then there aren't many S90s from this period about anyway. Those who do choose this car can justify their decision not only on the basis of wanting something different but also through a range of more foundational attributes. Things like impressive levels of standard equipment, class-leading safety and a very high-end quality cabin feel. All combined with a rather unique blend of performance and efficiency. It's all quite unexpected. From a car that may well make you rather like the unexpected.