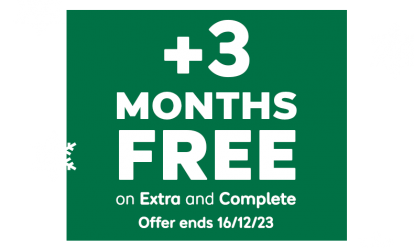 With 12 months of cover, new customers get an extra 3 months for free*.
*Added after 12 months, excludes Basic cover. New customers only. Ends 16/12/23, 7am.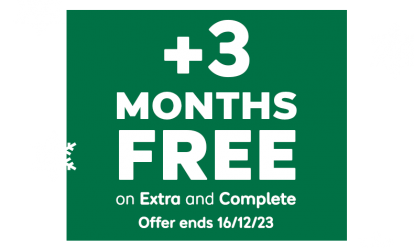 Volkswagen's improved Touareg R shows that power needn't necessarily corrupt. Jonathan Crouch takes a look.
Ten Second Review
The most powerful car in the entire Volkswagen line-up is this model, the Touareg R. This dynamic 462PS luxury large SUV was the first of the brand's sporting R models to feature plug-in drive. And it was the first all-wheel drive model in VW's PHEV range. Here's the improved version.
Background
The Touareg R is a step beyond any version of Volkswagen's largest SUV that we're previously seen. It's also a very different car from any that the Wolfsburg marque's 'R' sub-brand has attempted to develop before, taking its place above the T-Roc R and Tiguan R performance SUV models that the brand's R division launched before it.
Before we first saw this Touareg R in 2020, some had expected this fastest Touareg to use the fiery 600PS mild hybrid petrol V8 from the Audi RS Q8. Or perhaps the 435PS V8 BiTDI diesel engine from the Audi SQ7. The 462PS petrol V6 it arrived with instead turned out to be more than sufficient to justify the 'R' branding. Unlike the two other engines just mentioned, this one is a plug-in hybrid powertrain - essentially the same unit used by the Porsche Cayenne and the Bentley Bentayga, but delivered here without the six-figure price tag. This model's mid-term update in mid-2023 brought a slightly sharper look, bigger wheels and a higher price tag.
Driving Experience
There are no significant changes under the bonnet with this improved Touareg R. Which means that, as before, there's a turbocharged 2.9-litre V6 petrol engine with 340PS mated to an electric motor contributing a further 136PS that's situated between the engine and the 8-speed Tiptronic auto gearbox and is powered by a 14.1kWh lithium-ion battery beneath the boot floor. The two drive systems can be combined in a 'boost' function when required - for instance when overtaking - and when this happens, you get a full system output rated at 462PS, along with 700Nm of torque. Air suspension and adaptive damping are standard. Unlike the Golf R and T-Roc R models, there's no 'Race' mode for high performance driving but you'll still be going pretty quickly. Rest to 62mph can be dispatched in around 5 seconds on the way to 155mph.
When you're not seeking outright performance, you can select the fully-electric 'E-Mode', which allows for battery-powered driving at speeds of up to 87mph - though obviously, if you even approach that sort of velocity with any regularity, you won't get anywhere near the WLTP-rated electric driving range capability - quoted at 28 miles. So that potential owners can retain the usual Touareg's full 3.5-tonne towing weight, this R variant keeps the conventional model's Torsen-equipped 4MOTION 4WD system with its various tarmac and off road drive settings. For regular 'off piste' use, you'll need the optional 'Off-Road Package', which brings improved under-body shielding and extra traction control settings for driving on sand, mud and gravel.
Design and Build
Visual changes to this improved model are slight: basically larger lower front bumper air ducts and revised headlights. Plus as part of this update, you get larger 22-inch 'Estoril' diamond-turned alloy wheels. As before, from the outside this top Touareg sets itself apart from humbler variants with various little touches - R-style bumpers, black louvres in the air intake grilles, black trim strips on the side windows, black mirror housings and a radiator grille with black trim strips. Plus if you should miss all of that, there's a pair of large trapezoidal tailpipes to clue lesser drivers in on what's just flashed past them.
Inside, the enhancements are equally subtle. Things like embossed R logos for the unique sports steering wheel and for the head restraints of seats trimmed in Vienna leather upholstery with 'Crystal Grey' stitching. 'Silver Wave' aluminium decorates the dash and the doors and you get brushed stainless steel pedals and cool white background lighting. As in top versions of the standard model, there's a huge 15-inch infotainment display on the centre stack and a 12-inch digital instrument cluster. As part of this update, the central infotainment monitor has had software and functionality updates which have brought more advanced HD map data, plus an updated voice control system and wireless 'Apple CarPlay/'Android Auto' smartphone-mirroring.
As usual on a Touareg, there's a comfortable back seat with sliding and seat reclining options. Luggage space, accessed via a powered tailgate and a stainless steel load sill protection plate, is slightly compromised by the PHEV system's battery, so is down from 810 to 610-litres. Think in terms of around 1,600-litres with the seats down.
Market and Model
The most expensive versions of more conventional Touaregs already cost around £70,000, so you'll need to think in terms of needing a budget of around £80,000 for a Touareg R, which is about the same as you'd pay for an identically-engineered Porsche Cayenne E-Hybrid. Console yourself with the thought that an identically-engineered Bentley Bentayga PHEV could cost you nearly twice as much.
Obviously, the standard spec is comprehensive, including 22-inch 'Estoril' diamond-turned wheel rims with blue calipers and decorated with a silver R logo. Also included are iQ.Light LED matrix headlights, a panoramic sunroof, 4-zone air conditioning, a special sports steering wheel and unique upholstery. The 'Innovision' in-car screen package gives this model a 15-inch central touchscreen and a 12-inch digital instrument binnacle display. Plus there's also the latest version of Volkswagen's 'Travel Assist' adaptive cruise control system which can accelerate, steer or brake this Touareg at speeds of up to 155mph. Options include a 780-watt sound system and Night vision (which detects people or animals in the dark using a thermal imaging camera).
Camera-driven safety features include 'Front Cross Traffic Assist' - which responds to traffic crossing in front of the car. For autonomous driving, there's 'Traffic Jam and Roadwork Lane Assist' which offers partly automated steering and lane departure warning up to 37mph, plus autonomous acceleration and braking.
Cost of Ownership
Not surprisingly, the efficiency specs here are much the same as those of this model's near-identically-engineered direct cousin, the Porsche Cayenne E-Hybrid. So think of a set of WLTP figures claiming this car to be capable of up to 122.8mpg on the combined cycle and up to 53g/km of CO2. As with all PHEVs, these are pie in the sky figures, but at least the emissions reading will mean substantial BiK tax savings over a comparable diesel model. A mode 3, 32 A / 7.2 kW charging cable is included to top up the battery from public charge points. Charging an empty battery in this way will take two and a half hours, while using a household three-pin socket will take eight and a half hours. Empty to full charging takes around 4 hours from a 7kW garage wallbox - or up to 6 hours from a domestic plug.
As usual with a PHEV, there's the option of saving battery charge for later in your trip (urban driving you might have to complete at the end of a long motorway journey for instance. And if the plug-in system's 14.1kWh battery is running low, you can (rather inefficiently) charge it using the V6 petrol engine as a generator. It's better though, to try and cope by simply increasing the level of regenerative braking. As for servicing, well as usual with Volkswagen models, there's a choice of either 'Fixed' or 'Flexible' maintenance packages. You'll choose the 'Fixed' approach if you cover less than 10,000 miles a year and with this, the car will typically be looked at every twelve months. If your daily commute is more than 25 miles and your Touareg will regularly be driven on longer distance journeys, you'll be able to work with a 'Flexible' regime that can see you travelling up to 18,000 miles between garage visits - or every two years, whichever is sooner.
Summary
This potent plug-in powertrain suits this ultimate Touareg very well. If you want more straight-up power from a Volkswagen Group-engineered premium large SUV, there's always the Audi RS Q8: if you want more torque, there's always the Audi SQ7. But those two models look a little one-dimensional alongside this one. A Touareg R, after all, has much more to offer than just barnstorming performance. At one extreme, there's the potential for largely fuel-free near-silent commuting. At the other, this car's capable, when properly equipped, of dealing with the kind of challenging off road track you might hesitate to attempt in a Land Rover product. And in between, it's capable of scaling sixty from rest as quickly as would a Porsche 718 Cayman sports car.
There's something very appealing about a product like that. Particularly one that also comes with the warm eco-centric glow you get these days from choosing something electrified. A car with super-affordable tax liability. And a set of fuel and CO2 stats that'll stop Greenpeace carpers in their tracks. Yes, it'd be nicer to have a Bentley Bentayga or Porsche Cayenne with this same tech. But a Touareg R makes so much more financial sense. We think you'd like one.