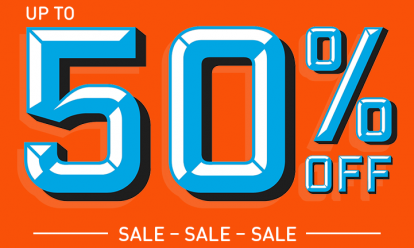 Get covered in our half price Breakdown Cover sale from just £7 a month.* We're the UK's best breakdown provider as voted by Auto Express drivers 2021.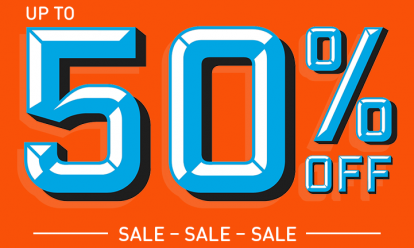 By Andy Enright
Introduction
Buying a used SUV ought to be easy. There's no shortage of stock to choose from and it's a buyer's market. The thing is, getting that choice exactly right is a more nuanced thing than many realise. With big 4x4s, image is key and while there are some who want the most blinged-up truck imaginable, while others want an old Land Rover 110 with its chassis held together by hay for that 'authentic' look, there's a middle ground of people who want something not too shouty but which retains a degree of class and comfort. That's where a second-generation post-2010 Volkswagen Touareg makes such an interesting used buy. Prices seem a bargain at the moment and it still feels right up to scratch. Here's what to look for.
Models
5dr large SUV (3.0, 4.2 diesel, 3.0 petrol/electric [SE, Escape, Altitude, Altitude V8, Hybrid])
History
The Volkswagen Touareg is a vehicle that never really escaped a slow start to life. When the car was first shown at the Paris Motor Show in September 2002, its limelight was stolen by a car that shared most of its underpinnings; the Porsche Cayenne. Then Volkswagen got a simple decision wrong with engines. Nobody in this country bought the 3.2 and 4.2-litre petrol engines on offer, which left two diesels to choose from. The 5.0-litre V10 was hugely expensive and thirsty, while the 2.5-litre TDI diesel that ought to have been the volume seller struggled to get out of its own way. Remedial action arrived in 2004 with the vastly superior 3.0-litre V6 TDI but by then the damage was done. The Touareg was seen as a bit of an also-ran in the super SUV stakes.
It's struggled to shake off that reputation ever since. A revised first generation car debuted in 2007 with a facelift and better technology, but it wasn't until the all-new second-generation car that we look at here that the Touareg started to become a bit more self-confident. This time round, Volkswagen hinged the range around a pair of strong and relevant diesels with a petrol/electric hybrid also offered. It lasted through to 2014, when a series of updates arrived.
What You Get
Despite being bigger than its predecessor, the sleeker styling of this Touareg means that it looks a little less slab-sided. An extra 40mm has been grafted into the wheelbase, bumping the vehicle's overall length up to 4,758mm. The car is no wider than its MK1 predecessor, which will help when parking it, and is 20mm lower but more germane is the fact that this larger Touareg is actually 200kg lighter than the previous model. The styling borrows from the latest Volkswagen themes at the front end with a wide grille, LED lighting and slatted air intakes.
The interior follows the usual understated but classy Volkswagen design language and the Touareg stands comparison with the best that the luxury 4x4 sector can offer in terms of its fit and finish. Unlike some of its contemporaries which have a seven-seat option, it's only offered in five-seat guise but those seats do slide and recline to make occupants more comfortable. The boot is a hefty 580-litres, extending to 1,642-litres with the rear seats folded.
What You Pay
Please contact us for an exact up-to-date valuation.
What to Look For
The Touareg hasn't earned a faultless reputation for reliability, with Volkswagen's warranty department paying out for brakes and fuel system claims. Market research firm J.D. Power, meanwhile, gave the 2012 version of the Touareg an "about-average" grade for overall quality, and "worse-than-average" grade for predicted reliability. Fuel consumption has been an issue for owners, with most getting nowhere near the claimed 38mpg combined figure for the 3.0-litre diesel, with 24-25mpg a claimed real world figure. If you have the choice, go for a car that's had optional air suspension fitted. It makes a huge difference. The electric seat upgrade is also something to look out for as it affords superior lumbar support.
On the Road
The diesel models are inevitably the most popular, with the vast majority of buyers going for the 3.0-litre engine. This is a strong motor, developing 240PS and 62mph comes and goes in about seven seconds. It really does make you wonder why you'd go for the much thirstier 4.2-litre V8 diesel. The Touareg's never been quite as sharp to drive as its Porsche Cayenne cousin, but the steering is nicely weighted, the body control solid and ride quality good, even on steel springs. The minor controls are intuitive and the non-adaptive cruise control seems so easy to work that you won't miss the feeling of mistrust you engender the first time an adaptive system makes a mistake.
The hybrid is an interesting thing, with a supercharged V6 petrol engine that develops 328bhp, assisted by a 46bhp electric motor. These combine to shove the Touareg from 0-62mph in 6.5 seconds. That's one heck of a punch from a vehicle this large. You'll need to be very brutal with the throttle pedal to extract the most from this car, as it defaults to a low-revving economy drive for most of the time. Kick the gearbox down and the engine sounds a little strained but it's hard to argue with the performance figures. What you will miss is the leisurely and abundant midrange torque of a good diesel and this will be key for those who need to tow. The parallel hybrid system allows the usual trick of two miles of silent running up to 30mph, but also works at high speed, disengaging the petrol engine under a trailing throttle at speeds of up to 100mph.
Overall
Apart from some niggling reliability issues, it's hard not to warm to the second generation Volkswagen Touareg. If you want a car with better reliability, a Lexus might be more your thing, but the Touareg's big-hearted and unpretentious feel will win it many fans as a used car. Prices for the 3.0-litre diesels are now becoming very affordable, and a 2011 car with modest mileage can be yours for about the same as a new midrange Ford Focus. Some decisions in life are tough. This isn't one of them.