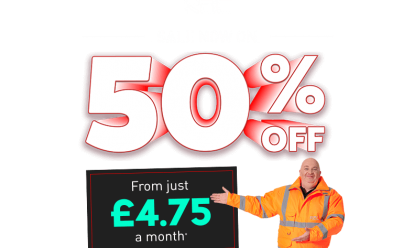 Get covered in our half price Breakdown Cover sale from just £4.75 a month.* We're the UK's best breakdown provider as voted by Auto Express drivers 2021.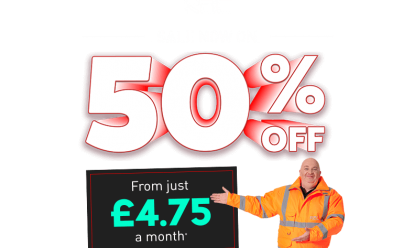 By Andy Enright
Introduction
The Mazda CX-7 is a perfect case study of the perils of introducing a car to one market that's clearly been designed for another. When it was first sold in this country, it was only offered with a thirsty 2.3-litre petrol engine and sales suffered as a result. What might have worked really well in California didn't look quite so appealing in a filling station in Croydon. Mazda belatedly introduced a diesel engine for the car and its fortunes picked up a little but by that time the CX-7 was approaching the end of its life. All of which is a bit of a shame, as the CX-7 is a genuinely likeable vehicle and represents a bit of a used bargain, in diesel guise at least.
Models
5dr SUV (2.3 petrol, 2.2 diesel [base, Sport Tech])
History
Mazda, like Ford, had an unfortunate habit of foisting SUV vehicles onto the British market as if we were some sort of afterthought. That only really changed with the introduction of the quite lovely CX-5 in 2012 but prior to that we had cars like the Tribute that never really caught on and this, the Mazda CX-7, which had the promise of being a very good product, but one that never really seemed wholly suited to British market conditions.
The clue that this car wouldn't worry the best sellers list came back in 2007 when it became apparent that the only engine option open to British customers was a 258PS turbocharged 2.3-litre petrol engine. This just as the country was nosediving into recession and buyers were downsizing to smaller cars and diesel models en masse. Mazda was left with a bit of a turkey on its books, CX-7 sales being almost negligibly tiny, not helped by constant reliability issues with the petrol engine.
Mazda dwelt on this a while and then came back with a revised CX-7, announced in late 2009 for the 2010 model year. Equipment levels were boosted, practicality was improved and the petrol engine was replaced by a much cleverer 173PS 2.2-litre turbodiesel. Sales picked up somewhat, but by then the CX-7 wasn't really new news. The model was quietly discontinued in 2012.
What You Get
The CX-7 will net a few sales purely on the basis of the way it looks. Probably the most striking aspect of the car is the steeply-raked windscreen. Most SUVs have a rather bluff frontal aspect but the CX-7 has the sort of screen angle that wouldn't look out of place on a Lamborghini. The overall effect is to give the Mazda a very sleek, purposeful look and to instantly rid you of any possible notion that the thing can be taken off-road. Which is just as well, as the ground clearance is minimal.
There is a lurking suspicion that the CX-7 is, in fact, built of other Mazda bits. The petrol engine we know is borrowed from the Mazda6 MPS. The front wings look purloined from the RX8 and when you drop inside, the steering wheel looks as if it's been nicked from the MX-5 production line while the workers were looking the other way. The interior is nicely finished although some of the interior materials are a bit Elizabeth Duke at Argos. Space in the rear is adequate but the rear seats aren't endowed with any sliding or reclining features. At least they do fold forward to form a flat load floor.
The rather cheap-feeling interior treatment is forgiveable in the light of the asking price. If you want this sort of power but a better finish to the cabin, you'd need to fork out for a 3.0-litre BMW X3, so it's churlish to grumble. Besides, the UK specification CX-7 comes absolutely dripping in standard equipment. Heated leather seats, 18-inch alloy wheels, stability control, traction control, xenon headlights, climate control and a Bose Premium audio system with six-CD auto changer, MP3 capability and no fewer than nine speakers are all on the team sheet. Options include parking sensors, an iPod adaptor, scuff plates and metallic paint. Go for a later diesel car and you'll get leather seats, climate control air-conditioning, cruise control, electric front and rear windows, electric driver's and front passenger's heated seats, a bespoke BOSE premium surround sound audio system with 6-CD autochanger and nine speakers, plus integrated satellite navigation and Bluetooth.
What You Pay
Please contact us for an exact up-to-date valuation.
What to Look For
The petrol-engined CX-7 is not one of the more reliable SUVs you can buy. There have been many reports of timing chain issues, VVT actuators, engine sludge build ups and blown turbochargers. In fact, I'd go as far as to say this is probably a car to avoid. The later turbodiesel engine is a far more robust thing and not a whole lot has been reported as far as inherent issues go. The interiors are fairly hard wearing and the electricals are good,
Replacement Parts
(Estimated on a 2010 CX-7 ex Vat) A replacement VVT actuator costs around £450 while a battery is £130. A timing chain is £45, spark plugs are £15 a pop and a replacement turbocharger is £1200.
On the Road
Most lifestyle 4x4s front up to the party packing 160bhp or so. Mazda isn't interested in any of that flyweight nonsense. Yes, a diesel CX-7 is available but to begin with we just had to make do with 258bhp of all-wheel-drive power, courtesy of the 2.3-litre turbocharged engine lifted from the stealth bomber Mazda6 MPS. It'll punt the CX-7 off the line with real verve, the sprint to 60mph being notched off in 7.8 seconds, while a top speed of 130mph is a testament to the muscle of this motor.
With a six-speed transmission and peak torque of 380Nm at just 3,000rpm, the CX-7 is quick off the mark, although there is some turbo lag to contend with and the soundtrack of this turbo four isn't exactly the most charismatic. Most of the time, the CX-7 operates in front-wheel drive mode but should you ladle on the power, the active torque-split four-wheel-drive system will divert drive to the rear wheels too. A taut suspension setup and decently weighted, if slightly sticky feeling, steering allow you to exploit the power on challenging roads.
The turbodiesel engine offers a good deal more torque - some 400Nm from just 2000rpm - and also gets a six-speed manual transmission with an 'overdrive' top gear, and Mazda's unique Active Torque 4-wheel drive system, which distributes up to 50 percent of engine torque to the rear wheels to maintain traction. This version combines strong with genuine everyday practicality and decent refinement. Meanwhile, combined fuel economy returns 37.7mpg while CO2 emissions are pegged at 199g/km.
Overall
It's not often that we'll make a clear 'don't buy' recommendation with a used car, as most cars have a target audience that they work for, but the petrol-engined Mazda CX-5 is a car plagued by reliability issues. If you really want a sleek but thirsty Japanese SUV, try Nissan's Murano instead. The much-improved CX-7 2.2-litre turbodiesel warrants a thumbs up on the other hand. With reasonable economy, a much better reliability record and an engine that suits an SUV a whole lot better, it's a car that is starting to move into 'used bargain' territory.