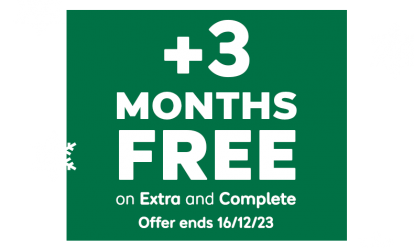 With 12 months of cover, new customers get an extra 3 months for free*.
*Added after 12 months, excludes Basic cover. New customers only. Ends 16/12/23, 7am.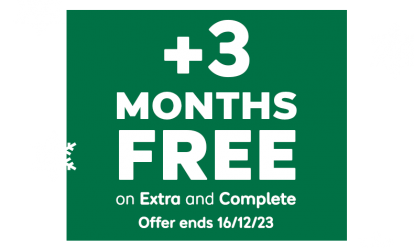 By Andy Enright
Introduction
The fifth generation Volkswagen Polo [6R series] quickly established itself as a favourite with British buyers and used examples retain their value well. Stepping out of the shadow of the iconic Golf takes some doing but this was the first Polo in a long time that did just that. Here's what to look for when tracking down a used model.
Models
3/5dr hatch (1.2, 1.4 petrol, 1.2, 1.6 diesel [S, Moda, MatchEdition, BlueMotion, R-Line, R-Line Style, SEL, BlueGT, GTI)
History
The fifth-generation Polo arrived in British dealers back in October 2009 with a range that drew upon 34 years of experience in this market sector. At launch, the Polo was offered with a choice of five engines, three petrol and two diesel. These were a pair of naturally-aspirated 1.2-litre engines with 60 or 70 PS and a 1.4-litre 85 PS; plus two 1.6-litre common rail TDI units producing 75 or 90 PS. All engines complied with Euro V emissions legislation. In a break from the previous Polo line-up, the fifth generation was offered in four different trim levels and an 'A/C' model was offered for those requiring climate control. The range consisted of S, Moda (designed to appeal to a younger audience), SE, and SEL. All models offered a decent level of standard specification including four airbags, ABS and, for the first time, ESP (Electronic Stabilisation Programme) on every version.
The following year saw the introduction of the 1.2-litre 105 PS turbocharged TSI engine and the specialist GTI and BlueMotion models. The Polo scooped the 2010 European Car of the Year gong and UK titles followed suit. It won Autocar's 2010 'Car of the Year' award and What Car?'s 'Supermini of the Year' title and the 'Best Small Car' award from Fleet World soon followed. It then won 'World Car of the Year' for 2010, so it's fair to say that it had a warm welcome from its critics. In 2011, sales were boosted with offers of £500 off, competitive finance packages, three years' free servicing and free insurance.
The rather slow-selling Moda and SE models were then pensioned off and an old favourite badge came in to replace them, in the form of the Polo Match. The following year saw the introduction of the aggressive-looking Polo R-Line and the excellent 1.4-litre 140PS BlueGT. Volkswagen also started fitting DAB digital radios and Bluetooth as standard to the Polo. In Spring 2013, there were more equipment tweaks with the BlueMotion and Match getting rear parking sensors, cruise control and an alarm, while the Match was renamed the 'Polo Match Edition'. Further up the Polo range, the SEL, R-Line, BlueGT and GTI models were fitted with cruise control and rear parking sensors. A 'Polo R-Line Style' model was added which featured the R-Line body kit, body-coloured door handles and door mirrors, 16-inch 'Rivazza' alloy wheels and a Bluetooth touch phone kit. The Polo received a facelift inside and out for the 2014 model year.
What You Pay (used_pay)
What You Get
Both three and five-door MK5 Polo models followed on with the styling theme debuted on the Scirocco coupe and subsequently adapted for the MkVI Golf. The thin grille serves to visually widen and lower the car, giving it a more planted and sporty appearance. The lines are typical Volkswagen, clean and unfussy, the design team led by Walter De'Silva steering well clear of the gimmicky styling devices we see elsewhere in the market.
There's certainly nothing to offend traditional Polo customers but compared to some of the sector's more adventurous styling efforts, the overall look might be too reserved for some tastes. The car certainly looks compact and cohesive but it's also substantially larger than its predecessor. Compared to the MK4 model, the track was widened front and rear, the overall width was up by 32mm to 1,682mm and the height was dropped by 13mm to 1,454mm - all this proving that the Polo's more dynamic stance wasn't merely a stylist's illusion.
Naturally, this Polo's more generous dimensions, including an overall length that was up by 36mm to 3,952mm, equated to a more spacious interior than the previous generation car. Passengers benefitted from increased leg and headroom, as well as more space in the rear to stow their luggage. There's a 280-litre boot which increases to 952-litres when the rear seats are folded down. As for the interior, well here, Volkswagen brought us another low key but high quality cabin environment. Soft touch plastics and subtle aluminium detailing are the order of the day but perhaps the best way to describe the cabin styling is studied austerity.
What To Look For (used_look)
What You Pay
Please fill in the form here for an exact up-to-date information.
What to Look For
Keep a look out for cars that have been flogged by corporate users and ensure that servicing has been attended to diligently. Check the car's specification carefully, as some of the more desirable features, like air conditioning, weren't standard on lower spec cars. Check the servicing has been done on the button, especially for BlueMotion and GTI models. The GTI's wheels are hugely prone to kerbing damage, so if you see scuffs, factor those into the negotiation. Another thing you'll also need to look for are buyers falsely advertising 2009 model year diesels as 'BlueMotion' models. Otherwise, there's not a lot to look out for. Some minor electrical niggles have been reported but on the whole it's a solid and dependable vehicle. In fact, the 2010-11 cars scored the lowest number of faults in the German TuV used car reliability test.
Replacement Parts
(approx based on a 2010 Polo 1.4 TSI excl. VAT) Parts aren't priced too badly, with a clutch assembly around £75 and an alternator close to £115. Brake pads front and rear are about £55 and £45 respectively.
On the Road
The Polo is a vehicle that has campaigned on qualities other than the way it drives. While this may sound a rather harsh appraisal, it's part and parcel of the Polo's role as understudy in all key regards to the Golf. The fifth-generation Polo is a perfectly agreeable thing to drive in most regards, but if you're looking for something dynamically class-leading, you'll face a tough task liking it. There are three powerplants that mop up the lion's share of all sales. The two most popular petrol units comprise a 1.2-litre three-cylinder producing 60bhp and a 1.4-litre 84bhp. The biggest-selling diesel is a 1.2-litre 74bhp. Most cars are fitted with a five-speed manual transmission as standard but a seven-speed DSG option was offered with the 1.4-litre petrol engine. In truth, this adds cost and complexity when a simple automatic would probably have been a better option for those who want to rest their left leg when driving in stop/start traffic.
Safety has been one area where the Polo scores very highly. Customers get four airbags, ABS and ESP stability control. The handling is safe and predictable and the petrol engines feel honest enough. The diesel is rather vocal and can feel alarmingly limp if caught off boost. Wind noise and road roar at speed are very well suppressed.
The Polo GTI deserves special mention. The 1.4-litre TSI engine uses a supercharger to boost performance low in the rev range helping develop 250Nm at just 2,000rpm. The turbocharger cuts in at 3,000rpm taking the engine up to its peak power of 178bhp at 6,200rpm. It all makes for a 0-62mph sprint of 6.9s and a 142mph top speed, easily guaranteeing membership of the hot hatch club. It comes with a seven-speed DSG paddle-shift gearbox and an XDS electronic differential as part of its ESP stability control system.
Overall
The Mk5 Polo makes a genuinely solid used buy, presentable at any social occasion and with a decent selection of used stock available. Unless you want the most sparkling driving experience in its class, it's hard to see how you could be disappointed. We'd look to a BlueMotion diesel if you're covering bigger miles or a 1.2 TSI if your car is to be just a social, shopping and school run scoot. Don't overlook the GTI if you're looking for something with more edge to its character. It won't keep up with something like a hot Clio or Fiesta on give-and-take roads but it might just be the more rounded long-term ownership proposition.