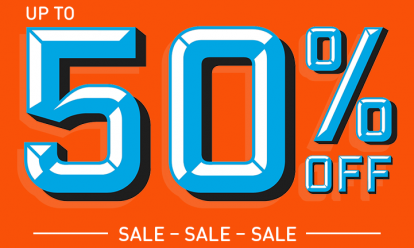 Get covered in our half price Breakdown Cover sale from just £7 a month.* We're the UK's best breakdown provider as voted by Auto Express drivers 2021.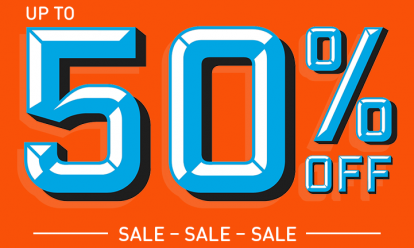 BY JONATHAN CROUCH
Introduction
The Volkswagen Phaeton was a full Luxury segment saloon that ambitiously tried to bring Bentley build quality to a brand that was never seen as a credible choice by boardroom buyers in the Jaguar, BMW, Audi and Mercedes-dominated large four-door sector. The few customers that were able to look past the bonnet badge though, found this car an appealing thing to own and it makes far more sense as a used car purchase than it ever did new. If you can find one, that is. In late 2010, Volkswagen facelifted the Phaeton for its final few years of life. That's the version we're going to look at here.
Models
(4dr saloon, 3.0 TDI 240PS diesel)
History
Once upon a time, the Volkswagen Group had a Chairman by the name of Ferdinand Piech. He had big ideas for all the group's various brands but particularly for Volkswagen itself. Once merely a manufacturer of cars for the people, it should, he decided, in future also be able to offer a car that the peoples' plutocrats could also drive. Such a design would be constructed in a state-of-the-art glass factory in Dresden with parquet flooring laid beneath the assembly track. And customers would collect each of these top limousine Volkswagen models from the factory's basement via a giant frosted-glass opening cylinder, to the sound of suitable music.
So was born, back in 2002, the Volkswagen Phaeton. Piech would probably never have got away with his mad dream had it not been for the fact that at the end of the last century, his group purchased the Bentley brand, a marque urgently needing an all-new platform for a brand new range of cars. The Phaeton project could provide it and offer savvy buyers who weren't especially brand-conscious all the build quality of a £130,000 Bentley Continental GT for less than the cost of a BMW 7 Series or an Audi A8.
Sadly for Volkswagen, British buyers, like their European and American counterparts, didn't see things that way and treated the company's luxury saloon with scepticism from the start, struggling with the idea of paying over £45,000 for something with a Volkswagen badge. To try and re-awaken interest, Volkswagen facelifted the car in late 2010 and focused the engine choices towards a 3.0-litre TDI diesel 240PS option. It was in this guise that the car lived out the final years of its life until it was deleted from the Wolfsburg brand's range in 2014.
What You Get
Volkswagen subjected the original version of this car to a whole series of detail changes throughout its time on sale, but the improvements wrought to this post-2010 facelifted model were the first to significantly alter any of the bodywork. The most obvious difference was found in the smarter front end with its revised grille, bi-xenon headlamp units and daytime running lights, intended to bring this car into line with the family look adopted at the time by lesser models from the Wolfsburg stable. Also tweaked were the front wings and bumper, plus there was a re-profiled bonnet. There was a smarter rear end too, thanks to a sleeker bumper and tail light design. Overall, it was a cleaner look, though whether it was a more distinctive one was debateable.
Inside the cabin, the German brand also attempted to smarten things up, introducing a redesigned steering wheel and colour electronic display ahead of the driver. Drivers could adjust beautifully finished leather seating and the steering wheel electrically, access key information via a redesigned touchscreen display and enjoy what Volkswagen called 'draught-free' air conditioning that works via lovely vents that retract into the dashboard. Despite all this effort though, most thought that this car's ambience still fell well short of that provided by obvious rivals. That said, attention to detail throughout the car remained superb, thanks to construction techniques the same as those used to satisfy Bentley buyers paying three or four times as much. So the panel gaps are incredibly tight and the paint quality is as smooth as polished onyx.
At the back, where this facelifted version provided more leather and less plastic to look at, things feel more up-market than they did in earlier Phaeton models, though your degree of total comfort will depend on whether you're seated in the long wheelbase bodystyle that was optional on this diesel and standard on the much rarer W12 petrol variant. Thanks to the extra 120mm of length discreetly massaged into the wheelbase, the lengthier version really does feel very exclusive indeed as you settle back, cooled by a 4Zone climate control system that in the W12 model is powerful enough to maintain a 22 degree interior temperature when it's 50 degrees outside. You can't fold the back seats forward to increase bootspace, so it's just as well that the trunk is suitably cavernous, at 500-litres.
What You Pay
Please contact us for an exact up-to-date valuation.
What to Look For
Although Volkswagen's reputation for reliability has taken something of a dent of late, there were reliability issues reported throughout the Phaeton's long model life. Of course, as with any luxury car, there are more gadgets than usual, which means more potential for things to go wrong, but only a few owners have complained of minor electronic glitches and these tend to be easily fixable. Most cars will have been well looked after under warranty and only the very highest mileage examples should appear anything other than box fresh.
Replacement Parts
(approx based on a 2003 3.2 V6) Volkswagen parts used to have a reputation for costliness, but by and large that's now unfounded. The Phaeton, however, is a big, powerful vehicle and as such parts are often heavy duty items with corresponding prices. Front brake pads are £137 a pair whilst rears are £45 a set. Brake discs retail at £70 for front units with rear units costing £38. An alternator with belt is just over £320 and a headlamp is £410. A starter motor is just over £130.
On the Road
Nearly all Phaeton sales are of diesels, though sadly this facelifted version didn't carry forward the awesome 5.0-litre V10 TDI diesel engine that was offered on the original model. From late 2010 onwards, customer choice was mainly limited to a 240PS 3.0-litre TDI unit that could hit 60mph in 8.3 seconds and would run on to over 147mph, were you to be on a German autobahn. At the top of the range, there remained the mighty 450PS 6.0-litre W12 petrol unit. All models came with 4MOTION four-wheel drive, self-levelling air suspension and adaptive dampers. Buyers also got gearchange paddles behind the wheel which are quite satisfying to use on a challenging road because the gearbox reacts so quickly and smoothly.
Having said that, the Phaeton never makes any bones about the fact that it's a plutocratic wafter. The steering is a little vague and the chassis will raise an unamused eyebrow should you attempt to hurry it through a corner. True, the adjustable dampers promise to be able to stiffen things up but in reality, settings vary between 'blancmange in the midday sun' and merely soft. Despite this, high speed body control is always kept well in check. More importantly, refinement is top-drawer. Engine noise is brilliantly suppressed and squeaks and rattles, well, what are they? You only get five speeds in the automatic transmission, but its take up is so smooth that it comes almost as a surprise to see the view outside changing, your inner ear not registering the fact that the car has started rolling. This is a beautiful way to travel.
Overall
The Volkswagen Phaeton proved that it doesn't matter how brilliantly you design and build your luxury saloon, if it doesn't have the right badge, then it won't sell in any meaningful numbers. That probably says more about potential buyers than it does about Volkswagen, who back in 2002, created something outstanding with this design and usefully improved it in the post-2010 facelifted guise we've been looking at here. It never made much sense as a new car purchase but as a used car proposition, there's no question as to its merits. Indeed for the money, as a secondhand buy, this model has long been completely unrivalled in the luxury saloon segment.
Overall, for those prepared to look beyond the obvious contenders in the luxury used car sector, who are buying for the long term and want something just that little bit different, this is a choice that still offers an intriguing alternative. Volkswagen, roughly translated, means 'peoples' car'. And as a Bentley for the people, there's still nothing quite like a Phaeton.