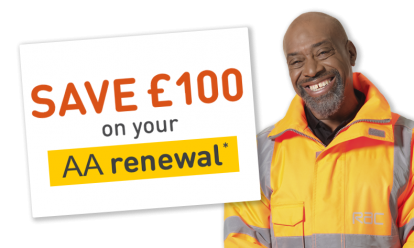 Save £100 on your AA renewal when you switch to a 24 month RAC Breakdown Cover plan. Join the UK's best breakdown provider as voted by Auto Express drivers 2021.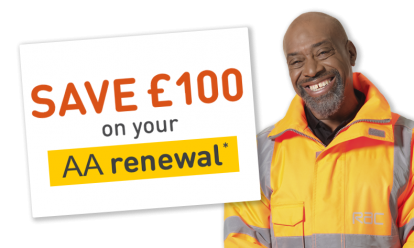 BY ANDY ENRIGHT
Introduction
When Volkswagen's fifth generation Passat was launched back in 1997 it marked an enormous step forward from its rather dull predecessor. Gazing at its swooping profile, few would have predicted that it would be but three years before a 'facelifted fifth' would make an appearance. The Passats that have graduated since that class of 2000 are a good deal slicker in their detailing and appear significantly plusher. As a used proposition they are about as bulletproof as you can get in this market sector, with a good reliability record and guaranteed high residual values when the time comes to sell on.
Models
Models Covered:
(4dr saloon, 5 dr estate 1.8T, 2.0, 2.3, 2.8, 4.0 petrol, 1.9, 2.5 diesel [S, SE, Sport, SEL, V5, V6 4Motion, W8])
History
The Passat metamorphosed in late 2000. Although many figured the changes extended to a few splashes of chrome on the grille and some clear light lenses the changes actually went a lot further. There were subtle interior tweaks, beefed up suspension and chassis and a new range of engines. In all, seven engine choices were available, four petrols and three diesels. Of the petrols there was a 115bhp 2.0-litre, 150bhp 1.8-litre turbo, the new 170bhp 2.3-litre V5 and a range-topping 193bhp 2.8-litre V6, fitted as standard with four-wheel drive. The diesel engines included the uprated100bhp 1.9-litre turbo diesel, a new 130bhp Pump-Duse turbo diesel unit and the flagship 150bhp 2.5-litre V6 diesel.
Summer 2002 saw the addition of the luxury W8 eight cylinder variants at one end of the Passat scale and the fitment of a 16-valve cylinder head to the 2.0-litre model, raising power from 115 to 130bhp. The 130bhp PD diesel model was also made available with a 4MOTION all-wheel drive transmission. Prices were cut amongst the top range models in early 2003 and the lower end models got a significant equipment boost as well as a little more chrome finishing. A new and altogether sharkier-looking Passat went on sale in the middle of 2005 replacing this car.
What You Get
Such is the quality of the Passat that many buyers turn up at the showroom already convinced as to the car's perceived merits. Some don't even bother with a test drive - which was useful with the original post-'97 car since it wasn't that great around the twisty stuff. The 2000 generation Passat is a different proposition altogether.
As already suggested, standard equipment levels disprove the old myth about German cars being as lavishly appointed as a squash court. In addition to the recent specification tweaks, all models as a matter of course get ABS, climate controlled air-conditioning, an alarm/immobiliser and remote central locking. All cars also come fitted as standard with front, side and curtain airbags, plus Brake Assist and a third rear seatbelt.
Although the standard Passats are now pretty well stuffed with equipment, the range topping W8 has moved things into a different league. Sitting inside the Passat W8 it's not hard to see where, engine aside, your money goes. We're used to Passat interiors and this is little different, albeit with the sum content of Volkswagen's lengthy options list being levered into it. Suddenly, being softened up looks an attractive option. Leather, wood and aluminium all make an appearance and even the most exigent button jabber could keep themselves amused for hours inside. There are some Kingston sound systems with less wattage than the standard fit stereo.
Opt, as many buyers do, for the Passat estate version and you'll find some 56.5 cubic feet of total load capacity - not the largest in its class but quite sufficient for most. The carpet that covers the load bay is as hardwearing as it is plush, while clever load-lashing points stop your luggage rolling around. Volkswagen even provide two handles inside the tailgate to prevent your hands having to get dirty when closing it, whatever side of the car you're on.. Volkswagen have managed to make small incremental changes to the Passat whilst keeping faith with the overall look and feel of the car launched in 1997. This ensures that residual values of early cars are not wiped out. With a design as fresh looking as the Passat, that's fortunately not too hard a job.
What You Pay
Please contact us for an exact up-to-date valuation.
What to Look For
The Passat has forged a good reputation for reliability and never attracted the sort of owners who would drive their cars to destruction. If you are going to buy a high-mileage car, try to avoid anything with an engine less powerful than the 1.8T unit, as it will have been worked quite hard. Try instead for a diesel but it is important to check that the cam belts have been changed on the nose every 60,000 miles. You should also check the CV joints and boots on higher mileage cars. Aside from this, check that the power steering pump is working fine and air conditioning units are fully gas charged. The interiors tend to be quite hardwearing but check electrical ancillaries such as mirrors and sunroofs as these can be costly to repair should they go on the fritz.
Replacement Parts
(approx based on a 2000 1.8S Saloon) Volkswagen parts used to have a reputation for costliness, but by and large that's now unfounded. A clutch assembly retails at around £170, front brake pads are £75 a pair whilst rears are £40 a set. A new alternator is a fairly reasonable £280, and a new headlamp is a hefty £245. A new exhaust system including the front and down pipe is £1100.
On the Road
Though the Passat has always made a refined and capable motorway mauler, enthusiastic drivers have never held it in particularly high regard. Other models in the class such as the Peugeot 406, Ford Mondeo, Nissan Primera and, latterly, the Vauxhall Vectra have all supplied a more entertaining experience behind the wheel. Nevertheless, if you rarely feel the need to saw at the wheel like a touring car driver, the Passat is just about as good as it gets. The larger-engined cars, especially the V6 (both petrol and diesel) and the W8 are mightily impressive. Drive one and you won't want to settle for the acres of cheap elephant-skin effect grey plastic that confront you in mainstream rivals. Everything just seems to drip with quality and there's a fair turn of speed as well. The 150bhp V6 TDI is probably the pick of the range, generating tarmac-rippling torque and an effortlessly gutsy level of performance.
Overall
The Passat may not be the most exciting car out there but it's one of the best built 'mainstream' family saloons its possible to buy. The post 2000 cars not only beefed up the quality and the driving manners of early cars, but they also excised the weak link engines from the line up. Although we'd probably steer clear of the breathless entry-level 2.0-litre car the rest of the Passat line up all possess great engines. It's difficult to pick any specific recommendations because of this, but if pushed we'd match an estate with the V6 TDI diesel, an entry level saloon with a 1.9TDI whilst the sportier driver should plump for the V5 saloon.