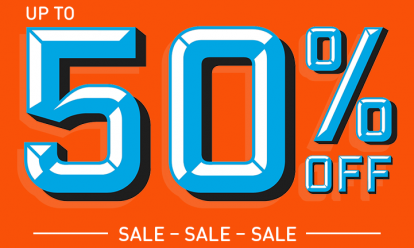 Get covered in our half price Breakdown Cover sale from just £7 a month.* We're the UK's best breakdown provider as voted by Auto Express drivers 2021.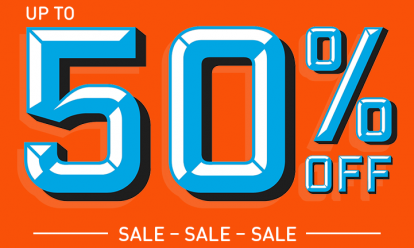 By Andy Enright
Introduction
You may well remember the old Skoda Superb, sold here until 2008. It serviced a market for those looking for very big but cheap and reliable saloon and estate cars. Minicabbers in other words. To the rest of us, the Superb was a bit of a head scratcher, being much like a Passat which had had any semblance of sparkle and polish removed from its interior. Originally launched back in 2002, it was based on the stretched Passat chassis that Volkswagen had developed for the Chinese market. And if there's one thing you could bank on concerning the Chinese market, it's that it would only ever get bigger and demand shinier things. The second generation Skoda Superb fulfilled that brief to the letter and here's the low down on how to track down a solid used example.
Models
5dr hatch and estate (1.4, 1.8, 3.6 petrol, 1.6, 1.9, 2.0 diesel) [S,SE, Elegance, Exclusive, GreenLine]
History
Skoda clearly felt the demand was there for a more refined and sophisticated Superb and that's what materialised on Skoda's stand at the 2008 Geneva Motor Show; a Superb that looked a good deal bigger and better. What's more, it looked a model that was imbued with its own identity rather than being a rather transparent collection of surplus Volkswagen Group bits. That's not to say the original Superb wasn't a good car in many respects. It is, but the second generation car moved the game on in several regards.
The first cars to launch in 2009 were the hatch models, fitted with a clever rear end that was perhaps this car's biggest differentiator. Dubbed the Twin-Door, it was, in effect, a boot and a hatchback and was one of those ideas that made you pause to consider why it wasn't already more popular. Four wheel drive versions were available with the 1.8 and 3.6-litre petrol engines and the 170bhp 2.0-litre diesel. The estate version arrived a year later in 2010, with 4x4 models again offered with the same three engines. In summer of that year, the rather ancient 1.9-litre TDI PD diesel engines were replaced by more fuel efficient 1.6 TDI powerplants. The Superb racked up Car of the Year Awards in eight European countries and became a regular winner of domestic industry awards in the UK. An Outdoor estate 4x4 version was launched in late 2012 with the choice of 1.8 TSI, or 140/170bhp versions of the 2.0-litre TDI engine. The Superb was treated to a subtle facelift in 2013.
What You Get
The Superb features an ingeniously engineered rear opening with two buttons on its tailgate instead of a single boot catch. Press one and the saloon-style boot hinges open to give access to the 565-litre load space. Press the other and the whole of the boot lid and the rear window lift up like a hatchback to reveal a substantial aperture for lifting in larger items. With the rear seats folded down, there's 1,670-litres of space on offer giving the Superb some serious practicality. There are obvious practical advantages to this piece of lateral thinking but perhaps more crucial is the wider cost saving angle. Skoda's saloon/hatch set-up has the potential to eliminate the expense to the manufacturer of producing two different versions of the same car for different markets. That's where the genius really lies.
Impressive though the boot is, assuming you're not a kidnap victim or an illegal immigrant, you'll be spending more time in the cabin proper. Fortunately, it's no less spacious. The old Superb's success was built on the simple premise of taking a Volkswagen Passat and increasing the wheelbase by a few centimetres. It made for a surfeit of rear leg room in that car but this second generation model is longer still. Back seat passengers have never had it so good, with 19cm of extra knee room laid on. There are top end luxury saloons that won't outperform the Superb in this area and although the same can't be said for the build quality, it's still remarkably good with a distinct Volkswagen and Audi flavour.
The Estate version of the Superb might not have the clever tailgate arrangement of the saloon model but beneath its conventional lifting hatch is a luggage area of epic proportions. Volvo V70, Audi A6 Avant, BMW 5 Series Touring: these are big cars but they can't equal the capacity of this Skoda. There's 633-litres of room with all of the seats in place and when they're folded, that figure rises to 1,865-litres, larger than some studio flats. When owners are hoisting all that cargo inside, they'll be glad of the low loading lip at 600mm and of the lighting system Skoda has integrated into the tailgate.
Skoda could have really gone to town on the Outdoor version with loads of cladding, auxiliary lights, big mud flaps and gnarly tyres but their lifestyle 4x4 estate is, in fact, remarkably restrained. The wheel arches are dressed with subtle plastic spats and this theme extends to the base of the doors and the bumpers. It's a little more obvious if you specify the car in a pale paint finish, but darker Outdoor models are very low key indeed. The 18-inch Luxon alloys are a very nice touch, although perhaps a bit big if you're really intent on bumping up dirt tracks.
What You Pay
Please contact us for an exact up-to-date valuation.
What to Look For
The Superb has proven to be one of the most reliable cars around, scoring first place in the Auto Express Driver Power customer satisfaction survey in 2011, then second place in 2012. Look for uneven tyre wear but otherwise there's very little that goes wrong with these cars. High mileage examples may well benefit from replacement dampers. The interior trim is hard wearing. Look for signs of damage to the exhaust on all-wheel drive estate models and check for the usual parking scrapes and kerbed alloys as this remains a big car to manoeuvre into a typically sized supermarket bay.
Replacement Parts
(Estimated prices, based on a 2010 Superb1.8 TSI) An alternator is a big ticket item at around £450, while a clutch assembly is around £215, making these parts of the Skoda ownership experience as upmarket as Volkswagen claim. Front brake pads are a reassuring £50 a pair, whilst a starter motor is around £135.
On the Road
Most Superb buyers will stick to the front-wheel drive chassis and the continuing theme is one of good ride quality and refinement, helped by that long wheelbase and some excellent aerodynamics.
On the road, though the Superb has always felt big, we've found that after a few miles it shrinks around you. The controls are light and accurate and the whole car really feels solid. What it isn't is particularly sporty to drive, but then if you're after that, then this Skoda is unlikely to be on your shopping list in the first place. Most people choose the downsized engines these days, which means turbocharged 1.4 and 1.8-litre petrol powerplants and 1.6-litre diesels, although you can go bigger if you need more torque. The DSG twin-clutch transmission gets a big thumbs up, allowing you to zip up the gearbox quickly and efficiently yourself - or alternatively you can leave the gearbox to do its own thing.
Our pick of the range is the 170PS diesel in the Outdoor body. With 350Nm of torque at just 1750rpm and the ability to get to 60mph in less than 9 seconds from rest, it'll only run out of steam at 135mph. The all-wheel drive system offers reassurance in poor weather conditions and this Outdoor will be all but unstoppable if also shod with a set of winter tyres.
Overall
The Skoda Superb is as good a used buy as there is around at the moment. Residual values haven't quite held up as well as maybe Skoda would have hoped but that just spells bargains for retail customers second time around. We'd steer clear of the fleet cars that have been hacked up and down the nation's motorways and look for something with a little less leg on it. You won't pay too much for a lower mileage car and it will feel a good deal tighter. Avoid the asthmatic 1.9-litre diesel and only buy the 3.6 petrol car if you're sure you can afford the bills. Otherwise it's hard to go wrong. Our money would go on a 2.0 TDI 170 Outdoor but there are many temptations across the range. Highly recommended.