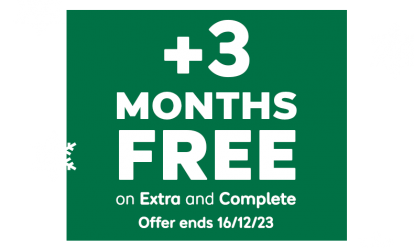 With 12 months of cover, new customers get an extra 3 months for free*.
*Added after 12 months, excludes Basic cover. New customers only. Ends 16/12/23, 7am.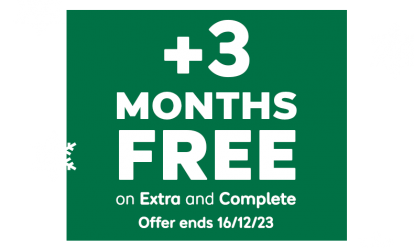 The improved version of Audi's desirable second generation R8 sportscar is even more appealing in open-topped Spyder form. Jonathan Crouch drives it
Ten Second Review
Audi's formidable R8 supercar also comes in Spyder guise - that's 'without a roof'. You still get all the good stuff, which means a 5.2-litre FSI V10 engine screaming away just behind your head. It's just that with this variant, you'll be able to hear it even more bit more clearly. This is far more of a driver's tool than the previous generation version too, thanks to a massive 50% improvement in body rigidity. Still want that Ferrari?
Background
An Audi supercar was the last thing anyone would have expected back in the '80s and '90s when customers had the choice of only three Audi models and weren't buying any of them in any great numbers. Today, the Ingolstadt maker's range is vast and the R8's existence is taken for granted. Sharing many components with the Lamborghini Huracan, this model is as good a symbol as any of how far Audi has progressed and of all the R8 derivatives, it could be the Spyder convertible that best showcases the brand's all-conquering ambition.
In second generation form, this car is less of a style statement and more dynamically adept, thanks to Audi Space Frame technology that makes it a far tauter driving tool. And in this improved form, it still looks as eye-catching as ever.
Driving Experience
As with the coupe R8, Spyder buyers get a mighty mid-mounted 5.2-litre FSI V10 normally aspirated engine with dual injection system, dynamic throttle response and a distinctive hard-edged soundtrack. That's amplified further by exhaust flap control if you select a 620PS quattro variant, rather than the entry-level rear-driven 570PS version.
If the weather's inclement but you want to better hear the engine, you can lower the electric rear window and revel in the fact that all that sound and fury is real and authentic, rather than artificially processed through a sound actuator, as the amplified exhaust note is on Audi's lesser sportscar, the TT. And when the clouds clear, it'll be time to open the fabric hood, which retracts in just 20 seconds and can be operated at speeds of up to 31mph. So older owners' toupees will need to be firmly tied down.
The rear-driven version we mentioned earlier allows for a lower entry price and gives the opportunity on track for controlled drifting, but it does without some key features you get with the more powerful quattro variant; the rear-driven R8 has no adaptive dampers, the steering has a fixed ratio and the limited slip differential is of the conventional mechanical type. It's hardly any slower than its showroom stablemate though - 62mph is dispatched in just 3.8s en route to 203mph. With either drivetrain, behind the V10, there's a seven-speed S tronic transmission and the dynamic handling owes much to the engine's low mounting position, which is achieved thanks to dry sump lubrication. The wheels are controlled by lightweight aluminium wishbones - a layout that reveals motorsport DNA.
Design and Build
As ever, the R8 embodies Audi's wealth of expertise in ultra-lightweight design. The aluminium body of this Spyder with the Audi Space Frame (ASF) weighs just 208kg, keeping total weight down to just 1,750kg. This design's elegant, lightweight fabric top, with its largely aluminium and magnesium linkage, perfectly complements this approach. What's more, torsional rigidity has increased by 50% compared with the previous model. The visual changes made to this improved model are extremely subtle. The Singleframe radiator grille has a wider, flatter line. Thick bars divide up the large air inlets, and flat slits in the hood are reminiscent of the Audi Ur-quattro brand icon. The smarter front splitter is now wider, underscoring the focused look.
The underbody has a smooth trim, to improve the aerodynamics. And at the rear, a large diffuser increases the downforce - two solutions taken directly from motorsport. The R8 Spyder V10 is almost entirely hand-built at the "Audi Bollinger Hofe" purpose-made production plant near Neckarsulm.
At the wheel, the standard Audi virtual cockpit presents all information in richly detailed, high-resolution 3D graphics on a 12.3-inch monitor. The driver can choose between three screens - the classic view, the infotainment view and the performance view. Owners taking to the racetrack will particularly appreciate the latter, which supplies data on torque, power output, oil and tyre temperatures, lap times and g-forces. The displays around the speedometer and rev counter can be customised to individual preferences. The sport seats for driver and passenger come as standard. Alternatively Audi can supply bucket seats for even better lateral support.
Market and Model
At the time of this test in Autumn 2022, Audi was asking around £138,500 for an R8 Spyder in 570PS rear-driven form, with £11,000 more getting you higher-spec 'Edition' trim. There's a big price jump to get a 620PS quattro 4WD version, though that does include the addition of ceramic brake discs, stiffer 'Performance Sport' suspension and exhaust flap control for a rortier engine note when you select the additional 'Performance' drive mode. You'll need around £158,500 if you want the 4WD quattro variant - the top 'Edition' version is £7,000 more.
The spend required here leads you to expect plenty of equipment and an exquisite finish - and you get it. 'Performance'-spec and the V10 engine are standard across the line-up and things kick off with the rear-driven entry-level model, marked out from the other variants by 19-inch '5-arm twin spoke' wheels. Plusher 'Edition'-spec on a rear-driven model gets you the 20-inch '5-V spoke Evo' rims that feature elsewhere in the range. Side blade finish will be important to an R8 customer. The side blades are body-coloured with the base RWD version, or Matt Titanium Grey with the base quattro variant. Opt for plusher 'Edition'-spec with either drivetrain and the side blades gain this carbon finish. If, as most customers will be, you're choosing between standard and 'Edition' versions of the quattro variant, the main additions at 'Edition' level are the replacement of bucket seats with Diamond Stitched Sport seats; an extended Nappa leather upholstery trimming pack; a Black Styling Pack that gives you black Audi rings on the nose and a black windscreen frame; a bronze finish for the wheels; and an upgraded 13-speaker 550-watt Bang & Olufsen Sound System with speakers in the head restraints for an excellent audio experience, even when driving with the hood open.
Cost of Ownership
Efficiency technologies such as the freewheeling mode, in which the R8 coasts with the engine decoupled, have helped with fuel efficiency - but don't expect too much. Official figures suggest that up to 20.9mpg on the combined cycle and up to 305g/km of CO2 is possible from a V10 RWD model; the figures are up to 20.3mpg and 315g/km for the alternative 4WD quattro version. If you were to regularly replicate these kinds of readings, you probably shouldn't have bought this car in the first place. The returns you do get are aided by the 5.2-litre FSI engine's clever 'COD' 'Cylinder on Demand' technology. When one of the four upper gears is engaged, this shuts down the cylinders on either the left or the right bank of the engine. Which means that at low speeds when you're driving off-throttle, you'll probably be at the wheel of a V5 rather than a V10 R8.
What else? Well, you'll be able to get your R8 serviced at any Audi dealership and there's a choice of fixed or flexible pre-paid plans, depending on whether you cover more or less than 10,000 miles a year. We're slightly disappointed by the three year 60,000 warranty though, particularly given that the mechanically-identical (and supposedly more temperamental) Lamborghini Huracan comes with a four year unlimited mileage package. The three year deal you get with equivalent McLaren and Porsche models is also unlimited mileage too. On to residuals. With only around 30 cars each day being hand-built at Audi's Neckarsulm factory, there's enough rarity value about this R8 to keep residuals buoyant.
Summary
It seems there are no limits to Audi's ambition and having grown its mainstream range exponentially over recent years, it's also established itself as a supercar manufacturer to be taken very seriously. The R8 Spyder sits at the top of the Audi pile, adding a slickly engineered fabric hood to the standard R8 package. It's a touch more visually elegant than the muscular coupe but those all-wheel-drive V10 mechanicals mean there will be no let-up in its performance.
The improvements to this MK2 model haven't fundamentally affected this car's appeal, but they're welcome nonetheless, further smartening the already jaw-dropping looks. Do you really need more than this in a lottery-winning convertible supercar? You'd have to wonder.