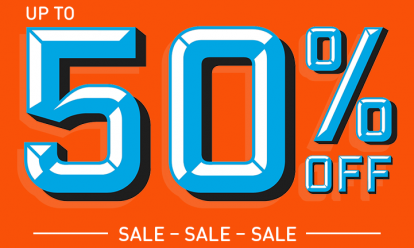 Get covered in our half price Breakdown Cover sale from just £7 a month.* We're the UK's best breakdown provider as voted by Auto Express drivers 2021.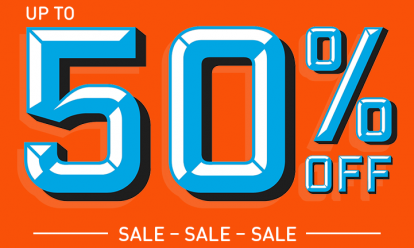 By Jonathan Crouch
Introduction
In Scirocco R guise, Volkswagen's classy coupe was let off the leash. Pitched somewhere between a high performance GTi hot hatch and a powerful compact coupe, it offers buyers the best of both in a fast, relatively affordable and very desirable package.
Models
3dr Coupe (2.0 TSI)
History
Hot Hatch. Just saying it brings to mind Max Power excess and pimply teenagers with souped-up shopping rockets and huge exhausts. Don't know about you but if we were going to spend serious money on something very fast, then that's not quite the image we'd be looking for. Yet most of what's available in the affordable section of the used car performance market - Ford Focus RS, Renaultsport Megane, SEAT Leon Cupra R - delivers just that. Here's a car that doesn't: Volkswagen's Scirocco R.
You might argue indeed that it has more in common with powerful coupes like Nissan's 370z or BMW's 135i than any conventional GTi - and Volkswagen would probably agree with you. They provide the uber-cool 4WD Golf R for those who simply must have the most hi-tech and sophisticated hot hatch. This is something a little different, a touch more aggressive than its Golf stablemate or the coupes just mentioned without delivering something that well, you'd be a bit embarrassed to park at the country club. The perfect balance from arguably, the perfect Scirocco. This car was launched in 2009, facelifted in 2014 (when power rose from 265 to 280PS) and deleted from Volkswagen's UK range in 2017. Let's find out if it works as a used buy.
What You Get
Most will agree that the post-2008-era Scirocco already looks great in its standard guises, its designer, Klaus Bischoff having created a shape that's poised, shapely, neat and suitably far removed from the three-door Golf it shares its platform with. The powerful rear haunches and the dramatic roofline that drops to meet them still stand out but Volkswagen moved to bring more aggression to the R model through its detailing. As well as riding lower to the ground on its suspension, the R features a revised front bumper sporting a trio of large air-vents with gloss black slats and LED running lights built in.
There are sill extensions too and more gloss black on the wing mirrors and the brake callipers that peep from the spokes of the 18" Talledega alloy wheels (19-inchers were optional). At the back, twin exhaust pipes emerge from a gloss black diffuser below smoked rear light lenses, while a roof spoiler tops things off.
The Scirocco cabin cocoons its occupants in Volkswagen design cues and build quality. As with the standard version, the sports seats aren't just restricted to those up front. The contoured rear chairs feature integrated headrests to offer plenty of support at least for short journeys for two adults, although the narrow side windows make it feel rather claustrophobic and the rear window is so small that it doesn't even fill the rear-view mirror.
Up front, there'll be no complaints, the grippy sports seats providing comfort, space and a well judged driving position for the person behind the contoured, flat-bottomed three-spoke sports steering wheel. The dials illuminate in white with blue needles on this R model and there's piano black trim with silver detailing. It's still classy but with the right sprinkling of sport.
Boot space, accessed through a reasonably wide aperture, at 312-litres is 37-litres bigger than the comparable Golf R from this era, although the 1006-litre figure with the rear seats folded is 224-litres less. Still, that's more than you'll probably be expecting from a sporty coupe of this class.
What You Pay
Please contact us for an exact up-to-date valuation.
What to Look For
If you notice that the engine on the Scirocco R you're trying is running very poorly and is very hesitant or jerky, there's most likely an issue with the spark plugs - a known problem with this model. They'll need replacing in that case. Another known Scirocco issue is malfunctioning steering wheel switches, which is caused by a fault with the airbag. You will need to get the airbag problem fixed to resolve the issue. Get a specialist to look at it before changing anything. It's common on Sciroccos for the glove box lid to prematurely fail. You may notice that it doesn't close properly, or rattles when closed.
Replacement Parts
(approx based on a 2015 Scirocco R excl. VAT) A front brake pad set costs about £23-£63. Rear pads sit in the £12-£43 bracket. Front brake discs start in the £67-£80 bracket (though you could pay in the £100-£132 bracket for pricier brands). It's around £32-£48 for a rear set (though you could pay in the £100-£144 bracket for pricier brands). Fuel filters cost around £19-£32. A wiper blade costs around £9. A timing belt is around £25-£37. And an air filter is about £9-£18.
On the Road
There are two typical schools of thought in approaching this car - and both of them are wrong. The first and most obvious is that this is simply a coupe version of the Golf R hot hatch. True, the two cars share basically the same 2.0-litre turbo engine (from an old-shape MK5 Golf GTI) and a similar chassis but from then on, they go their separate ways. With a sportier remit, this Scirocco swaps its stablemate's heavy 4WD system for a 2WD set-up that controls a prodigious 265PS power output (uprated to 280PS in 2014) courtesy of XDS, Volkswagen's electronic take on the kind of limited slip differential that rivals use to get the power down out of tight corners. Then, to sharpen up response on the move, there's standard Adaptive Chassis Control, so you can tweak the handling to suit your mood.
Ok, so it's different, but doesn't that just make it a sharper, more focused version of the standard 2.0-litre turbo TSI Scirocco that delivers three-quarters of this car's power for a quite a lot less money? The answer here is no once again, but to understand why, you need a decent drive. Which is no hardship when the car in question can make sixty from rest in just 6.0s and accelerate through the gears faster than super-hatch models from this era like Ford's Focus RS or the Renaultsport Megane 250. Where a standard Scirocco GT is impressive but somehow slightly remote, this one feels chuckable and agile, inviting you along for the ride, craving your involvement and rewarding your skill. The differences between the two cars may be small, but they make all the difference.
You don't even have to select the most extreme 'Sport' mode on the Adaptive Chassis Control system to enjoy it either, though doing so will beef up the steering and stiffen the ride. Out of the corners, the XDS system isn't quite as responsive as a limited slip diff but it's close enough and effective to the point that unless conditions are really wet, you really don't notice the absence of 4WD. True, the 6-speed manual gearshift could be sharper and the steering slightly crisper but overall, the driving feedback's very good, a burbly soundtrack complementing the turbo engine's seemingly never-ending wave of torque.
Overall
It's certainly true that for the asking price, the Scirocco R counts some pretty exotic machinery amongst its rivals. Plus cost-wise, it's quite a step up from the 2.0-litre TSI GT version. Volkswagen, always asserted that this performance coupe was also quite a step up in terms of its driving experience and buyers who set that as their main priority will certainly appreciate what this R can do.
No, it doesn't have quite the kind of track-car feel you'd find in hairier-chested rivals and some of them of course can offer you more power and four wheel drive for this kind of money. Even so, on a challenging road in dry conditions, we'd wager that this car's 265PS or 280PS output will be quite enough to give any sportscar in the world a run for its money. It's fast, it's classy and it feels right. Plus it has the edge over every direct rival in terms of its long term ownership proposition. You can't ask for much more than that.