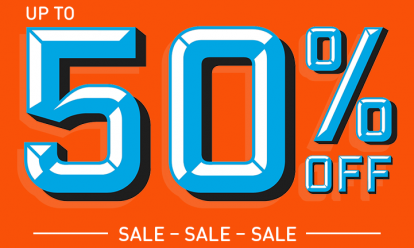 Get covered in our half price Breakdown Cover sale from just £7 a month.* We're the UK's best breakdown provider as voted by Auto Express drivers 2021.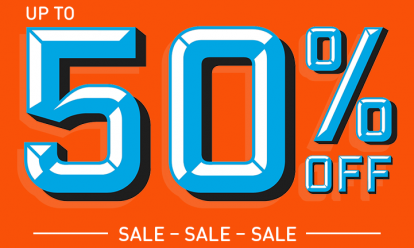 BY ANDY ENRIGHT
Introduction
Nissan has developed quite a reputation for sports coupes and the car that put it back on track was the 200SX. Coming after a generation of increasingly lardy Nissan coupes, the 200SX was a breath of fresh air. Boasting a punchy 171bhp engine, classic rear-wheel drive handling and some of the sweetest lines to have been penned in Ginza 6-chome, this coupe offered Porsche 944-bashing performance at a fraction of the price. That fraction is now even smaller given the car's popularity and the corrosive effects of depreciation, all of which makes the 200SX one of the best performance bargains around. Look carefully because there are more than a few nails around, but unearth a decent example and you'll wonder why the 200SX isn't more of a cult.
Models
Models Covered:
200SXi 1.8 Petrol: Three-Door Coupe [Turbo, Turbo Executive])
History
Given that the 200SX's immediate coupe predecessor was the spectacularly inept Sunny coupe, one of the biggest duds ever to hit these shores, the omens for the subsequent Nissan coupe were decidedly poor. The Silvia Turbo it replaced was reasonably quick, but had a fearsome appetite for it's own innards and was cheaply finished. The 200SX was an entirely different kettle of sushi. The first examples arrived in March 1989 and were priced at £16,996 for the manual or £17,837 for the automatic version. Given that a Porsche 944 with equivalent performance retailed at £25,991, the Nissan looked good value for money, especially as many comparably priced rivals such as Toyota Celica GT and Mitsubishi Starion were starting to look slightly dog-eared.
In June 1991 an additional model joined the standard car but lasted just a year or so. Called Executive, it boasted a lot more standard equipment. If you're after a car with leather trim, air conditioning and a CD player, then seek out one of these models. In 1992, the 200SX gained a catalytic converter which knocked the sprint to 60mph back from 6.9 seconds to 7.4, although the difference is barely noticeable from the drivers seat. Towards the end of the 200SX's production run Nissan took to loading it with extras in order to boost showroom appeal in the run up to the car's replacement. The more soberly styled replacement never caught the public's imagination in the way its sleek predecessor did, but remains a fine and enormously fun sports coupe.
What You Get
Strictly a 2+2, the 200SX is one of those cars that offer absolutely no rear legroom when the front seats are extended backwards. The rear seats are then only suitable for shopping, the rear seat belts ineffective in restraining a passenger reclining sideways. That's not to say the 200SX is an impractical car - far from it. With a hatchback, numerous oddments stowage and a split/fold rear seat, the car makes up in versatility what it lacks in rear seat accommodation. The standard fit sunroof often rattles when in the tilt position and you'll find the fascia creaks when cornering, but on the whole the Nissan is well built.
Equipment levels are generous. Even the standard car came fitted with alloy wheels, metallic paint, central locking, electric windows, an adjustable steering column and ABS, and later models and the Executive special just add more. The option of an automatic gearbox was a major draw at a time when this was an uncommon option amongst sports coupes, but the manual gearbox is a far more satisfying option for those looking to exploit the 2-00SX's excellent handling.
What You Pay
Please contact us for an exact up-to-date valuation.
What to Look For
As every 200SXi has a turbocharged engine, you need to be wary when assessing mechanical condition so a full service history is desirable to prove that the oil and filter were changed on schedule. These sporty Nissans always delivered excellent performance but this may have encouraged former owners to treat their cars harshly. A smoking exhaust (possible engine or turbocharger wear), graunching gears or a slipping clutch should be all it takes for you to walk away from a car that somehow doesn't seem right.
Also look for slow engine pick-up (turbo working properly?) and uneven or heavy tyre wear (possible steering alignment and/or suspension problems). Also check for crash damage. In the hands of inexperienced and overenthusiastic drivers, the 200SX is one of the easiest cars to relinquish control of.
If air con is fitted, make certain it blows chilled air within 30 seconds of being switched on because a seized compressor or leaky seals aren't cheap to replace. Many of the later cars have 'air' as standard and, if hasn't been used and serviced regularly (10 minutes' use each week in winter circulates essential lubricant with the refrigerant), you may be buying trouble. The electrics usually behave themselves on these cars, but try everything just in case, including the power windows, sunroof and mirrors. The internal hatchback release lever is awkwardly located at the side of the driver's seat and shutting the driver's door is often enough to 'trip' the mechanism into relocking, which can be a nuisance.
Replacement Parts
(approx based on a 1993 200SXi) A complete clutch assembly is around £185. Allow £320 for a full exhaust system excluding the catalyst, which will be around £400. You'll need around £75 for a front headlamp, £125 for a set of rear dampers and £230 for an alternator.
On the Road
Anybody who grew up with two-stroke motorcycles will get a heady rush of nostalgia at the wheel of a 200SX. The engine starts out smooth, with no great urge until the tacho needle hits 2800rpm, whereupon a great surge of power flings the car up the road with far more verve than 171bhp has any right to. The early cars accelerated to 60mph in 6.9 seconds, and you'll never grow bored of that intoxicating wallop. The steering is excellent, responding to driver inputs quickly and accurately and the car also grips astonishingly well for a rear wheel drive car. Combine manifest overconfidence, a wet surface and the onset of the turbo, and you can have a recipe for pirouetting. One consolation if you're planning to run the car on a budget is that there's no shortage of somewhat panelled 200SXs in the nations breakers yards!
The gearchange is fine, and the ride is generally good, with only large ruts causing the suspension to crash or the body to flex. The brakes are discs all round and don't do a bad job with hauling the relatively lightweight 200SX down from speed, although a question mark over their heat dissipating qualities is evident in their propensity to fade during repeated hard use.
Overall
For a car that still looks agreeably modern, the 200SX offers amazingly good value. The combination of sleek, unthreatening good looks and hairy-chested handling from the old school is slightly incongruous, but nevertheless makes the 200SX a popular used buy. Track down a late car, haggle hard and make sure it's a straight example and you shouldn't go far wrong. £4,000 worth of 200SX will still show £26,000 of BMW 325i a diminishing view of its pert rear and that has to be worth the price of admission alone.