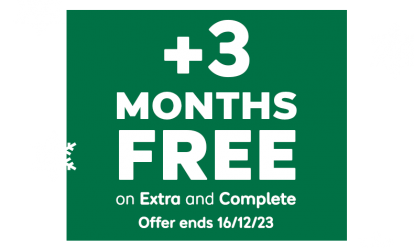 With 12 months of cover, new customers get an extra 3 months for free*.
*Added after 12 months, excludes Basic cover. New customers only. Ends 16/12/23, 7am.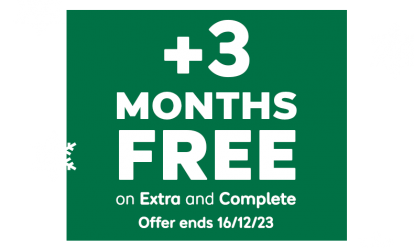 By Jonathan Crouch
Introduction
With the Arteon, Volkswagen made another bid for executive segment credibility. Elegance, comfort and technology were all delivered here, along with five-door coupe body styling and a surprising level of practicality. If you're looking for something individual and sensibly different in this sector, it's worth a look. Here, we check out the original 2017-2020-era versions of this car.
Models
5dr Hatch (1.5 150PS, 2.0 TSI 190PS / 2.0 TDI 150, 190, 240PS)
History
"Style is about more than just a badge on a boot lid". Heard that before? Well, it was very much Volkswagen's marketing line with this car, the company's 'Gran Turismo' premium mid-sized executive contender, the Arteon.
'Gran Turismo'? Let's start with that. It's an evocative term the industry likes to use for a four or five-door executive-segment model with sleeker 'coupe-like' 'Fastback' styling. This kind of body shape, much in vogue amongst auto makers in the '60's and '70's, was revived for luxury sector customers by the Mercedes CLS in 2005. Then it was taken up by Volkswagen, who in 2008 created a four-door coupe version of their Passat, the Passat CC, to sell against established prestige brand models like BMW's 3 Series and Audi's A4 in the mid-sized premium segment below. The up-market aspirations of that design became more credible when it was replaced by an updated model in 2011 merely christened the 'Volkswagen CC'. Which is the four-door car that in 2017, this five-door Arteon succeeded in the company's line-up.
Cynics will dismiss it as a Passat in a pretty frock. But then so is an Audi A4. All of these models share the MQB platform and engineware used in this period most mid-to-large-sized Volkswagen Group vehicles but in this case, a significant amount of work was put in to differentiate the end result. This was lower, longer, wider and more expansive of wheelbase than the old CC. So much bigger in fact, that if you're going to talk market segments, this Arteon is actually closer in size to a full-sized executive car like an Audi A6 than it is to the kind of Audi A4-sector model it was priced to undercut. This in turn meant that a lot of the engineering here had to be completely bespoke - the braking and suspension systems for example were completely different to those of any other Volkswagen for sale in our market in this period. In short, the Wolfsburg maker's 'Gran Turismo' model was at last in this form, very much its own car.
As it needed to be, campaigning in the premium segment with a volume brand badge. Previous to this, the last time the company had launched a flagship luxury model with four passenger doors tasked with doing that was with the Phaeton back in 2003 and that car was almost universally ignored by potential buyers. Back in 2017 though, Volkswagen was optimistic that with the far more stylish Arteon, things would be different. It was aimed at the more accessible mainstream business market rather than the boardroom sector for a start, and was priced directly against competitive premium brand five-door contenders that also featured a similar 'Fastback' 'GT'-style look, cars like Audi's A5 Sportback and BMW's 4 Series Gran Coupe. Like other rivals, these two couldn't match the Arteon for interior space or boot capacity. And they struggled to better this Volkswagen when it came to media connectivity and safety technology too. Despite all of this, sales of the Arteon in its original form were rather slow, but picked up a bit when the car was facelifted and updated at the end of 2020. Here though, we're going to check out the original 2017-2020-era models from a used car buyers perspective.
What You Get
Only the five-door hatch 'Fastback' body shape was offered to buyers of the pre-facelifted 2017-2020-era version of this car. This Arteon ushered in a whole new styling era for its brand and its broad, deep grille was subsequently replicated an awful lot on subsequent models, the widest to ever feature on one of the Wolfsburg maker's cars. Its upper cross bars flow into stylised LED headlamps, while simultaneously using finely integrated LED light conductors to perform the functions of daytime running lights.
Move to the side and the size and character of the Arteon become even more evident. Ignore any ignorant friends and colleagues who dismiss it as a 'prettified Passat': this is a quite different kind of car with quite different dimensions that see it measure in 95mm longer, 39mm wider and 26mm lower than its showroom stablemate. Those dimensions are almost - but not quite - enough to qualify the Arteon for full-sized executive segment status or, to put it another way, make it an Audi A6 rather than an Audi A4 rival. It's the shaping though, rather than the size, that really sets this design apart. Particularly the swept-back roof line and the 'uplighter' effect of the sculpted lower panels.
Inside, a little disappointingly, there's far less evidence of fundamental design differentiation from any ordinary mid-level Manager's company Passat. It says much for that humbler model that this isn't the issue it would be with other volume brands, with high quality materials much in evidence, build quality from the German factory faultless and the overall ambiance very much of a premium standard thanks to the Arteon's classier trimming.
As on a Passat, the main thing that catches your eye is the long, slim mid-level chrome-finned air vent, intended in this case to be a visual reference to the cross-bars of the front grille. It extends across the entire width of the interior like a band, interrupted only by the instruments and a smart analogue clock in the centre of the fascia. We mentioned the instruments: they're actually virtual dials. This car got as standard an 'Active Info Display', a 12.3-inch TFT screen that completely replaces the usual conventional gauges with an almost infinitely customisable layout of crystal clear virtual graphics.
And the rear? Well, the Wolfsburg brand quotes a legroom figure of 1,016mm, which matches what you'd get from full-sized Executive saloons from the next class up measuring over five metres. As for the swept-back roof, well it doesn't compromise headroom too much - there's 940mm of it - though lankier six-footers may find themselves brushing the smart headliner.
Let's finish this segment by taking a look in the boot. Your sales person may well be keen to reference the fact that the 563-litre space provided here is a significant 83-litres more than you get in rival Audi A5 Sportback and BMW 4 Series Gran Coupe models. If you need more room than that, pushing forwards the 60:40-split seatback frees up as much as 1,557-litres of total fresh air and more than two metres of loading length between the front seats and boot lip.
What You Pay
Please fill in the form here for an exact up-to-date information.
What to Look For
Most Arteon customers in our survey seemed very satisfied. We did come across though, a fault with the 1.5 TSI engine that results in hesitation and jerkiness between about 1,500 and 2,000rpm, making a smooth getaway quite difficult without using excessive revs. This fault effects both manual and DSG equipped cars and is apparently known by the manufacturer. Check for bodywork panel scuffs because all-round visibility from the coupe-style bodyshape isn't the best. Those big alloy wheels can scuff easily too.
There are various recalls in the 2017-2020 period that as a used buyer, you need to know about. The first affects the metal housing surrounding the rear wheel bearings of models built between August 2017 and August 2019. If remedial work hasn't been carried out, you might notice strange noises coming from the back of the car and uneven tyre wear. A few cars from the start of production until May 2017 may have a problem with the sunroof trim which wasn't bonded correctly to the frame. A few cars built between May and August 2018 might have been fitted with seats where the welds on the backrest head restraint mounting could fail in a crash. Finally, a software update may be required on Arteons made between October 2018 and May 2019 to improve the amount of torque the engine delivers at low speeds to improve drivability.
Replacement Parts
(approx based on a 2018 Arteon 2.0 TDI 150PS - Ex Vat) An oil filter is in the £7-£11 bracket. An air filter is in the £9-£23 bracket. A fuel filter is in the £11-£30 bracket. A pollen filter is in the £6-£17 bracket. Front brake pads cost in the £24-£67 bracket. Front brake discs sit in the £65-£190 bracket; rear discs cost in the £75-£123 bracket. A starter motor is around £87-£110. A radiator is around £120-£134. A water pump is around £103. An LED headlamp is around £874.
On the Road
In many ways, the whole 'Gran Turismo' concept rather suits this Arteon. 'GT' motoring is supposed to be about high speed touring rather than out-and-out sportscar driving dynamics and if you judge this Volkswagen purely on that criteria, you're likely to be quite satisfied with it. Refinement is excellent, as is ride quality thanks to a specially developed four-link independent rear suspension set-up that original buyers could embellish with a sophisticated 'DCC' 'Dynamic Chassis Control' adaptive damping system. 'DCC' was optional on mainstream models, but it came as standard for those who went for one of the top '4MOTION' 4WD variants that also got an XDS electronic differential lock system to help get the power down at speed through tight turns. You won't really want to go throwing this Volkswagen about though: it isn't really that kind of car. But what it lacks when it comes to driving on its door handles it more than makes up for with exemplary trans-continental-style cruising ability.
We should really talk about available beneath the bonnet shouldn't we? Petrol people were offered the choice of an entry-level 1.5-litre 150PS unit and a 2.0-litre 190PS engine, plus a further 2.0-litre 280PS powerplant that came only with 4MOTION 4WD. The majority of likely buyers though, signed up for one of the 2.0-litre diesels. There was a 150PS baseline option, but the majority of customers wanted to stretch at least as far as the 190PS version of this single-turbo engine, a unit offered with the option of '4MOTION' 4WD for those wanting it. The top twin turbo BiTDI 240PS diesel came only in '4MOTION' guise and managed 47.9mpg on the combined cycle and 152g/km of CO2 (both NEDC figures). As for transmission, well with the base 1.5-litre petrol model and the volume diesel variants, there was the original option of paying more to swap the 6-speed stick shift for Volkswagen's usual 7-speed DSG auto gearbox. Elsewhere in the range though, that DSG auto was mandatory.
Overall
There's lots to like here, providing you're admiring of the looks and don't care that people might think you couldn't afford a BMW. Unlike Ford in this period, Volkswagen did more than just throw wood and leather at an existing medium range model in its efforts to create a genuinely premium mid-sized executive contender. There was proper cutting-edge technology here -and it was beautifully packaged.
In summary, should you be undecided between the mid-sized and full-sized Executive segments and want something practical and spacious, yet with more style and individuality than is available from the usual business-class suspects in these categories from this era, then the Arteon could well be a perfect choice. Style knows no brand boundaries. And if you doubt that, you need to try this car.