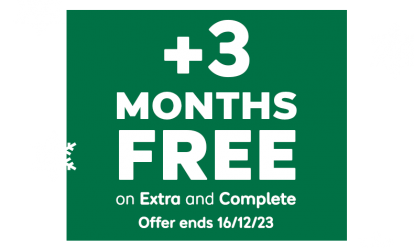 With 12 months of cover, new customers get an extra 3 months for free*.
*Added after 12 months, excludes Basic cover. New customers only. Ends 16/12/23, 7am.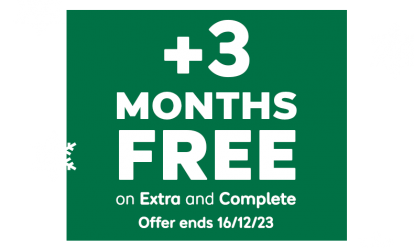 BY ANDY ENRIGHT
Introduction
"Shame on you, Vauxhall. With the Sintra MPV, you have produced Britain's worst car, according to its owners. And to prove that it was no fluke, you have also built the second worst, the Frontera. It's a sad tale of over-priced, overbearing dealers and atrocious build quality - every single area of its assembly receives the heaviest possible criticism. And it's about as reliable as an alcoholic, even if it doesn't drink like one." It's difficult to come back from criticism like that from Top Gear's JD Power review, and in defence of the Sintra it's best to point out that Vauxhall responded promptly. Not by improving what was already there, but by consigning it to the history books and launching the excellent seven-seater Zafira.
Models
Models Covered:
(5dr MPV, 2.2, 3.0 petrol, 2.2 diesel [CD, CDX])
History
Vauxhall was late to market with the Sintra, its first attempt at a full sized MPV. By the time it was launched in 1997, the sector was mature and populated by the likes of the Renault Espace, Ford Galaxy and Toyota Previa. From this we can infer two things, a). that the Sintra had a hard time breaking the established order and b), that it was well-developed. Unfortunately for Vauxhall, only the former was true. Right from its launch in March 1997, the Sintra struggled against the class leaders and was even outsold by quite tired offerings such as the Peugeot 806.
The twelve cupholders dotted around the Sintra's cabin betrayed its roots. Rather than developing an all-new car for the UK market, General Motors had attempted to 'Europeanise' an American model that had been sold as a Chevrolet Venture for some time with mixed results. Yes, the pricing was aggressive, at under £20,000 for a seven seat variant and the equipment level looked extremely generous, but would this be enough? Three models were available - five and seven seat versions coupled with a four cylinder, 2.2-litre 16v unit and a seven seater powered by Vauxhall's familiar 3.0-litre V6 as seen in the Omega. Trim levels were similarly straightforward. The 2.2-litre models were designated CD and the 3.0-litre CDX.
Nothing changed significantly until January 1999, whereupon Vauxhall introduced a seven-seat 2.2-litre direct injection turbo diesel model. Packing 113bhp, this variant must have had one of the shortest lifespans of any MPV, axed as it was along with the rest of the Sintra range in May 1999.
What You Get
Whilst the Sintra was equipped with a generous level of equipment, it wasn't really what the UK was looking for in terms of refinement and sophistication. Referred to as MPVs in this country and minivans in the States, the Atlanta-built Sintra had just a little too much van about it for its own good.
The Sintra pioneered an interesting engineering technique known as 'shrink wrapping'. Here, the interior trim is fitted more tightly against the body structure, increasing cabin space and reducing the need for van-like dimensions.Another useful by-product of this approach is the way that it freed up extra luggage space behind the third row of seats. The cabin can accommodate up to seven people with the usual MPV complaint that they then have nowhere to put their luggage. There is, however, more than is the case in nearly all the competition; impressive when you consider that at the time the Sintra was the smallest seven-seater MPV you can buy. How things change.
When it comes to equipment, the car's American parentage has very firmly worked in its favour. US-built cars are usually better value than their European and Japanese counterparts - and this one is no exception. Despite the bargain basement new pricing, the Sintra was one of the best-equipped cars in the sector, with twin airbags, ABS, alloy wheels and (most crucially given that great glass area) air conditioning fitted as standard.
You'll find these on the entry-level CD model, but should you opt for the flagship V6 CDX and you can also expect a CD auto-changer with steering wheel controls, cruise control, an electric sunroof and the tilt-adjustable steering wheel missing from the baseline model. You also get power adjustment for the front seats, but the downside is that this prevents them from swivelling 180 degrees like those in the CD.
The Sintra can be a five-seater, with three-bucket seats in the second row, or a seven-seater, with two additional bucket seats in row three. Entry and exit for all passengers is aided by sliding doors on both sides, more convenient in tight car parks than the Galaxy's more conventional arrangement, but at the same time having a distinct commercial vehicle feel. The Sintra's most interesting interior feature were the lightweight magnesium seats which didn't require a fitness course before you could remove them.
What You Pay
Please fill in the form here for an exact up-to-date information.
What to Look For
A Renault Espace, a Ford Galaxy, a Fiat Ulysse, anything but a Sintra. It would be negligent not to report that owners have almost universally slated the Sintra as being chronically unreliable. Being voted the worst car in Britain probably takes some doing, but the Sintra manages it with some elan. Problems have been reported virtually everywhere. Electrics, rust, CV joints, driveshafts, seat mountings, paint finish, and steering systems have all been reported as problematic. If you enjoy home maintenance, a Sintra could well make you a very happy customer.
Replacement Parts
(approx based on a 1998 Sintra 2.2i) Consumables for the Sintra are reasonably priced, with an air filter retailing at £15, spark plugs £13, and oil filter at around £4 and a cam belt around £40. A new clutch assembly will retail at around £375, whilst an exhaust system, including catalyst, is a very reasonable £380. Front brake pads are £80 a pair, whilst rear pads are around £45 a set. An exchange alternator will set you back the best part of £300, and for an exchange starter motor you'll be looking at £160. A headlamp? That'll be around £140.
On the Road
With a range of lively engines and a firmer ride than its US forebears, the Sintra promised something above the usual MPV float and wallow. Unfortunately the engines seem a little bit too good for the chassis and brakes. The trim feels cheap and ill-fitting, reinforcing the van-like driving impression. These facts are of secondary concern to the Sintra's crash performance. With a worst in class rating for head-on impact in the Euro-NCAP test, the Sintra was said to have been 'overwhelmed' by the standard test impact, with the steering wheel ripping off its column. Worse was to come. The Sintra was the only MPV tested to get one of its stars flagged, indicating that Euro-NCAP felt there is a very serious problem with the car. In this case, the detrimental mark was given because the driver's head was forced back and up by the smash, threatening serious neck injury, if not a fatality. Overall, however, the car's entire passenger compartment was judged unstable in a head-on smash.
Overall
Most cars have an audience, however small, to which they could safely be recommended. In a sector as competitive as the full size MPV class it appears difficult, possibly even unethical, to recommend the Vauxhall Sintra. Its combination of woeful crashworthiness and wretched reliability condemn it as probably the worst car launched in the past ten years. One to avoid.