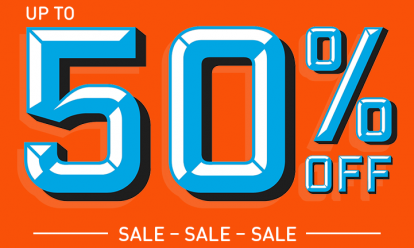 Get covered in our half price Breakdown Cover sale from just £7 a month.* We're the UK's best breakdown provider as voted by Auto Express drivers 2021.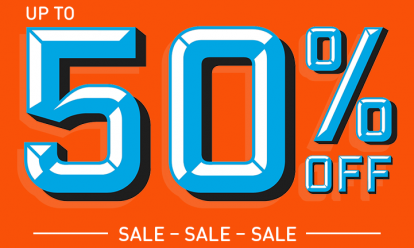 BY ANDY ENRIGHT
Introduction
It's taken a while but the public is only now catching on to quite what a good car Toyota's Corolla Verso is. The first generation car was a product that completely passed the British public by and was unfairly ignored. Undeterred by this indifference, Toyota went back to the drawing board and launched a second generation Corolla Verso in 2004 that has started to pick up some meaningful sales. Despite the fact that it wins almost every group test it ever enters, the Verso has never sold in the same order of magnitude as cars like the Vauxhall Zafira, the Renault Scenic or the Citroen Xsara Picasso, but live with one for any extended period of time and you'd have to admit that Toyota have got the product spot-on. Here's how to pick up a decent post-2004 second generation model.
Models
Models Covered:
(5DR MINI-MPV 1.6, 1.8 PETROL, 2.0, 2.2 DIESEL [T2, T3, T SPIRIT, T180, SR, TR ])
History
The key complaint amongst buyers of the Mk1 Corolla Verso was that the bulbous styling was somewhat anonymous, so Toyota's designers sharpened their pencils and set about creating a sharper set of clothes for the second generation Corolla Verso. While they were at it, they invested in a thorough overhaul of the interior, endowing it with a good deal more style and equipment. The engines and running gear never generated any cause for complaint and were largely left alone as were the existing trim structures. T2, T3 and plush T Spirit models were offered with a choice of either a 109bhp 1.6-litre powerplant or a 1.8-litre 127bhp engine. By far the most satisfying option, however, was the uprated 114bhp D4-D diesel unit. That was until the 2.2-litre D4-D models entered the range in the later stages of 2005, the Corolla Verso was renames simply Verso at around the same time. The standard 134bhp engine was pokey enough but the 175bhp unit in the T180 model really packs a punch.
In the summer of 2007, the Verso received a revised grille and bumper to bring it in line with the Auris and Yaris. The T3 models received dual-zone climate control while the T-Spirit and T180 derivatives got sat nav. A sporty looking SR special edition was also introduced.
What You Get
The shape is still reminiscent of the original Corolla Verso but everything seems to have been sharpened up, as if the Verso has spent a month at Automotive Fit Club. The wheel arches are more defined, and the front grille and bumper are slimmer and sleeker. There's also a definite upper and lower body to the car, helped by those distinctive shoulders which give it a far more progressive look.
Unlike many similarly sized rivals, the Corolla Verso can seat seven and, uniquely in its class, all five rear seats fold down into the floor to create a totally flat loading surface. This means that you won't need to haul heavy seats into and out of the car if ultimate carrying capacity is required. A lot of thought has gone into this system, the seats not only being the lightest in class but also requiring a simple one-touch operation to fold each one flat.
The interior looks a good deal sharper than the old car, with tighter manufacturing tolerances meaning panel fits are better. As with all manufacturers, Toyota have worked hard at getting the 'door slam' sound exactly right and the combination of carefully sited hinges and clever air sealing makes the Corolla Verso sound more impregnable than Fort Knox when you slam the doors shut. The materials used throughout the cabin have been thoroughly upgraded too with a combination of metallic finishes to accentuate the centre console. The design majors on geometric shapes and three-dimensional elements to render an arch like effect. It's quite unlike any other Toyota interior and marks a new design direction that's surprisingly bold for a model that will be marketed to some of the most conservative new car customers.
What You Pay
Please contact us for an exact up-to-date valuation.
What to Look For
The Corolla has forged a reputation for monotonous reliability and the Verso is no exception. A long-term vehicle we sampled didn't miss a beat during its tenure with us despite being subjected to all manner of long distance journeys. The seat folding mechanism is rugged and well thought through, but make sure the seat mountings haven't been damaged when removed from the car. The load area itself is also hardwearing and the engines and running gear seem similarly bombproof. As long as the service records have been properly adhered to it's difficult to imagine a more reliable proposition.
Replacement Parts
(approx based on a 1.6 T3) Toyotas spares are by no means as cheap as those offered by Ford or Vauxhall but a realignment of pricing has dropped the costs significantly. A clutch assembly will cost in the region of £130, whilst an exhaust is around £330. A new starter motor retails for around £150, although a replacement headlamp will be in the region of £200. Repair costs have been kept down with a consequent effect on insurance premiums.
On the Road
The Corolla Verso won't be the choice of the driver who's torn between a hot hatch and a mini-MPV but it's a great car for those who want a seven-seat mini-MPV that can cruise comfortably and reliably. The 100bhp 1.6VVT-i unit isn't a bad engine but most will deem the additional zip of the 133bhp 1.8-litre version well worth the premium. There are far sportier choices available in the mini-MPV sector and the Corolla Verso majors instead on offering a smooth ride and simplicity of operation. The brakes feel a little wooden at first but there's no lack of bite when you plant the pedal. One particularly strong point is the good all-round visibility which is a major bonus in city traffic and while easing into tight parking spots.
Overall
Although it's far from the most glamorous mini-MPV, the Corolla Verso is, on most objective scorecards, up there with the best. Newer entrants like the latest Vauxhall Zafira and Honda FR-V models run it close but if you need a vehicle that does it all with no fuss and no stress, the Toyota would still be top of my list.