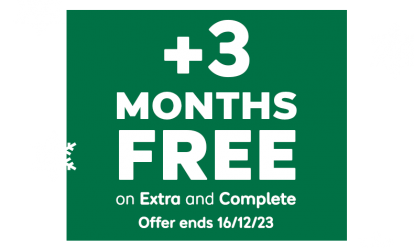 With 12 months of cover, new customers get an extra 3 months for free*.
*Added after 12 months, excludes Basic cover. New customers only. Ends 16/12/23, 7am.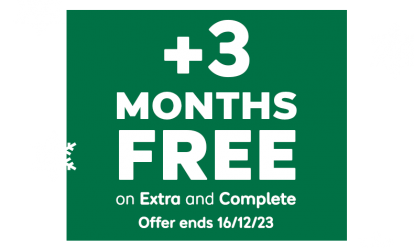 BY JONATHAN CROUCH
Introduction
The Vauxhall Nova represented the first attempt by General Motors' European operation to launch a supermini - and a very successful one it was too. The little car (called the 'Opel Corsa' on the continent) had very restrained styling but was bang up to date underneath that conservative bodywork. There was a vast range of trim levels and engines, as Vauxhall attempted to create the perfect Nova for just about everyone.
By the time the Nova was succeeded by a newer supermini (now universally called 'Corsa') in April 1993, it was just under 10 years old; to be honest, the model's age was showing. For most of the Eighties it battled the Metro, Fiesta, Peugeot 205 and Renault 5 very successfully, but the age of the chassis and prematurely dated styling were too hard to hide in its last years.
Models
Models Covered:
Two and four-door saloon, three and five-door hatchback, 1.0, 1.2, 1.3, 1.4, 1.6, 1.5 diesel, 1.5 turbo diesel [base, Trip, Merit, iC Merit, Merit+, Expression, L, Luxe, Flair, SX, SR, SRi, GTEi, GSi]
History
Launched in 1983, the Nova promised much for Vauxhall. The dealers had long wanted a car to take on the Fiesta; the Nova proved to be an ideal competitor. An advantage it had over most rivals was the availability of a saloon variant (in both two and four-door versions), though these were never as popular as the hatchbacks.
Engines ranged from 1.0-litre, through 1.2, 1.3 and 1.4-litre petrol units to 1.5-litre diesel and turbo diesel engines; there was also the sporty 1.6 for the GTEi. This model was rebadged GSi after the 1990 facelift, which, amongst other specification changes, brought a new front grille and clear indicators with slimmer headlamps to all models.
The best seller both new and used was the 1.2-litre Merit, which, like the Fiesta, appealed mostly because of its availability as a five-door. Another popular version was the 1.2 Luxe (this trim level introduced in 1990), which came with central locking, electric windows, split-folding rear seats and a radio cassette player all as standard.
The Nova was finally replaced in 1993 by the new Corsa.
What You Get
A handy little car that serves equally well as either a first car (the GSe and GSi are great starter hot hatches), practical runabout or sensible down-size for older buyers who no longer want something big and new. The performance is mostly acceptable, though the diesels and 1.0-litre petrol cars are a bit on the slow side.
As a practical car, the Nova is as good as its opposition, if not better in some ways - there aren't many rivals for the Nova saloons and their generously-sized boots, for example.
What You Pay
Please fill in the form here for an exact up-to-date information.
What to Look For
There are no real areas of major concern on any of these cars but many examples are now fairly old, so take extra care when assessing them. The 1.6-litre cars may have suffered at the hands of former over-enthusiastic owners, so check any GTEi or GSi for crash repairs, smoky engines or graunchy gearboxes.
Diesels are pretty reliable but need to be serviced often. Make sure this has been done at regular intervals or you may be buying a prematurely worn engine.
Interior trim was always a little on the grim side - dark colours and hard plastics are much in evidence. Check the dashboard switches and buttons to make sure everything is in working order, especially if the car you're viewing has a lot of electrical equipment as standard.
Replacement Parts
(Based on a '93 1.4-litre hatch) A new clutch will cost you about £70 and a full exhaust system (excluding catalyst) around £85. Front brake pads are about £16 and rears around £32. An alternator is about £85 and a starter motor around £65. A radiator is about £80 and a replacement headlamp about £35.
On the Road
The Nova drives like a supermini from another era. It's not an unpleasant experience, just a reminder of how standards have improved. The steering has very little feel as it is extremely low-geared and, to compound things, the suspension is rather soft so you'll roll around the bends too.
The little Vauxhall does a good job of holding the road, but its abilities really are rather limited, so don't buy one if you're expecting 1990s supermini standards.
Overall
For the money, a Nova offers a good alternative to Ford's Fiesta. It's practical, cheap and reliable and for many of us, that's ideal.