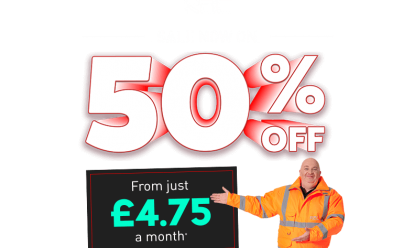 Get covered in our half price Breakdown Cover sale from just £4.75 a month.* We're the UK's best breakdown provider as voted by Auto Express drivers 2021.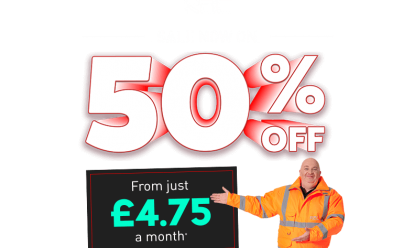 By Andy Enright
Introduction
Improvements to the third generation Renault Clio in 2009 aimed to keep it at the forefront of the British supermini sector, with sportier styling complementing a sensible mix of practical small car virtues. At its heart though, it remains very simply safe, spacious and affordable. Will that be enough to tempt supermini buyers looking for an affordable alternative in the used car market? Let's find out.
Models
3/5dr supermini/estate (1.2, 1.6 petrol, 1.5 diesel [Extreme,Expression, Dynamique, Dynamique TomTom, I-Music, Renaultsport 200, World Series Special Edition, Raider Special Edition, Silverstone GP Special Edition Gordini 200])
History
First shown at the 2009 Geneva Show, the revised Clio was an instant hit. A Renaultsport 200 model followed hot on the heels of the standard car, with a World Series limited edition arriving in UK dealers in July 2009. This was followed by the I-Music model at the end of the year with the Clio Gordini 200 debuting in summer 2010. Renault wasn't done there, with a Silverstone GP model appearing in 2011 and a Raider version at the tail end of 2011. An all-new Clio 4 model was unveiled in summer 2012.
What You Get
The Clio Mk III was always a large car in the supermini class but this improved version is even bigger - and there's a reason for that. The original version of this model had a sensible but forgettable look that by 2009, didn't cut it amongst more daringly-styled rivals. Hence another 41mm of length went into making it appear lower, leaner and more streamlined. Take the front end, markedly more aggressive with the sharp lines of the air-intake and the headlights combined with the thin, smirking grille. It's a look that debuted on the Megane family hatch and it gave the Clio a far more purposeful appearance, even in its non-sporting forms.
The interior was also upgraded with some relocating of the minor controls to increase user-friendliness. Despite this, cheaper models can still feel a little cheap, so try and stretch to at least a mid-range trim level, from which point Renault fits a lovely soft-touch dashboard that makes a big difference. At this point in the Clio hierarchy, you also get a much better driving position, thanks to the driver's seat height adjustment and steering wheel reach adjustment denied to owners of cheaper versions
Apart from this, the only slight reservation is that visibility when parking can be a little restricted by the rather thick rear B and C-pillars. As for cabin space, though none of this revised model's extra length is on offer to passengers, this still remains one of the more spacious cabins in the class and the 288-litre boot is a good size, slightly smaller than, say a Fiesta's with all seats in place, but larger than the rival Ford Fiesta if you fold them forward to reveal a 1038-litre load bay.
Most Clio customers choose between three and five-door hatchback body styles, with the hot hatch Clio Renaultsport models based on the 3-door variant. For the slightly more versatile Sport Tourer estate body shape, new car buyers were looking at a premium of around £850 over the equivalent five-door hatchback model. And, back when buying new, there was a £1,600 premium to go from an entry-level 1.2-litre petrol to a base dCi 86 diesel model. It's much less of a jump to graduate from that petrol 1.2 to the much more satisfying 1.2 TCe Turbo 100 petrol variant, a better solution for low mileage owners. The 106bhp 1.5 dCi diesel and 110bhp 1.6 VVT petrol models at the top of the range will be minority choices.
What You Pay
Please contact us for an exact up-to-date valuation.
What to Look For
This second phase Clio III sports a cabin that's a good deal better screwed together and made of more durable materials than its rather reedy predecessor. It also runs on largely tried and tested mechanicals, so Renault has lessened the risk of problems cropping up quite cleverly. The racy 200 model aside, the Clio has also escaped the boy racer brigade. The 200 is a very different kettle of fish and thrives on being driven within an inch of its life, so be a little more careful here. Check tyres, exhausts and front suspension alignment carefully and try to establish if the previous keeper was diligent in the car's upkeep.
Replacement Parts
(approx based on a 2010 Clio 1.6 VVT) Day to day consumables for the Clio are in line with what you'd expect. An air filter is around £7, spark plugs are £9, whilst an oil filter is around £7 and a fuel filter £18. Nothing too terrifying here.
On the Road
It's perfectly possible, if you can stretch to one of the Renaultsport 200 models, to buy yourself a Clio that handles like a go-kart, but that's not the kind of experience on offer from the more affordable variants in the range that most people end up buying. Which is just as well. By and large, you don't want your shopping runabout to feel like a go-kart on the kind of pock-marked roads we have to put up with in this country: instead, what's needed is a well-judged blend of control and comfort, a smooth ride and plenty of grip - all of which this car provides.
The ride quality is a particular selling point of this model: quite simply, you feel you're at the wheel of something much bigger and more sophisticated, particularly when you've larger mileages to cover. This was one of the first superminis to hit the market that you could quite comfortably use on very long as well as very short journeys. It still remains one of the finest cars of its kind in this respect, so it's a pity from Renault's point of view that this won't be an especially high priority for most buyers. As far as town stuff is concerned, the light steering will please when nipping through urban traffic but is less welcome at higher speeds on twisty roads. Refinement has been improved thanks to upgraded sound-deadening measures to combat engine, transmission and wind noise.
As for the engines on offer, the 110bhp 1.6-litre VVT petrol unit introduced with this facelift will likely be of minority interest, which is just as well since you have to work it hard for rapid progress and refinement isn't its strong suit. Since the same applies to the rather feeble entry-level 75bhp 1.2-litre petrol unit, we'd suggest you focus your attentions on either the impressive 100bhp 1.2 TCe turbocharged petrol engine or the 1.5-litre diesel with its 86 and 106bhp outputs. Both can be recommended: the petrol unit manages the impressive feat of combining 50mpg economy with an 11s 0-60mph sprint time, while the diesel unit's prodigious pulling power makes it feel even faster.
Overall
If you've been a bit nervous about buying a used French hatch before on the grounds of reliability and build quality, maybe it's worth taking a look at this facelifted Clio III. Facelifted cars in general are often a good used purchase as all of the mechanical issues that affect new from-the-ground-up models tend to have been ironed out and the build workflow at the factories is usually optimised to produce a well screwed together car. I'd recommend the utterly brilliant Renaultsport models without hesitation, but if you need something a bit less manic, the Dynamique TomTom trims are well worth seeking out, especially when paired with the 1.2 TCe engine.