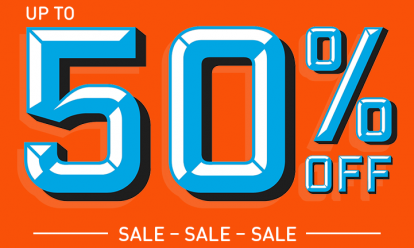 Get covered in our half price Breakdown Cover sale from just £7 a month.* We're the UK's best breakdown provider as voted by Auto Express drivers 2021.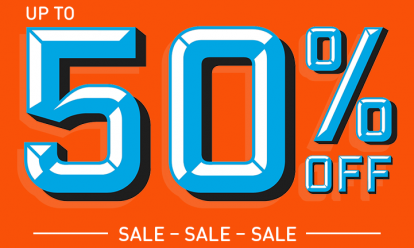 BY ANDY ENRIGHT
Introduction
Of the four Japanese super-coupes introduced at the start of the nineties, the Nissan 300ZX enjoyed the most success in the UK. The Mazda RX-7 was a bit too uncompromising, the Toyota Supra twin-turbo extrovert and the Mitsubishi 3000GT expensive and rather dull. The 300ZX, with its aggressive looks and competitive pricing, was a success from day one, and paved the way for newer and more expensive Nissan models such as the Skyline GT-R. Despite only being on sale for four years, the 300ZX achieved a remarkable feat. It made paying big money for a Nissan seem a reasonable course of action, something which had never previously been the case. To be able to change perceptions in this manner requires a seriously credible car.
The 300ZX's credibility was unquestioned. It was hailed as a return to the proper 'Z' car philosophy of the seventies, when Nissan Z models were lightweight, Porsche-baiting sports cars, but that may have been pushing things too far. Nevertheless, expectations were low after its frankly awful pair of predecessors, but the big Nissan confounded most cynics. As a used buy it's possible to get a great car, but watch out for rogues. There are no shortage of 'nails' out there that you'll want to avoid.
Models
Models Covered:
(3 dr coupe 3.0 petrol )
History
The Nissan 280ZX and 300Z models that preceded the 'Series Z32' 300ZXs were as poor a pair of big sports coupes as you could care to imagine. Overweight, dull, with chintzy interiors and cheesy medallion-man images, these cars thankfully live on only in the £150 Spares or Repair section of the small ads. It's easy to note that the 300ZX didn't have much of a task eclipsing these duffers, but the competition had raised the bar considerably during the development cycle of the 300ZX and it needed to be good. When the car was launched in 1990, the market contained some excellent sports models such as the Porsche 944 S2, Audi Quattro 20v and the Ford Sierra Cosworth 4x4. The Nissan scored straight away with its styling, which looked butch and muscular without crossing into crass caricature.
The 300ZX changed little during its existence and the choices available were straightforward. All models were equipped with a Targa roof panel, and were available in either manual or automatic guise. In January 1992 Nissan (GB) came into existence and slightly changed the way the car was marketed. Instead of being offered as a manual car with an automatic option, Nissan switched it around. An optional luxury pack was also offered which included leather trim and CD player. The 300ZX then went unchanged until its premature demise in 1994, killed off by emissions regulations. For those who looked forward to a replacement Z-car, there would be a long wait.
What You Get
The 300ZX is a sports coupe for all seasons. Some find the aggressive 'bottom-feeder' looks slightly odd, but they have dated well. It handles beautifully for a large car, is super-quick in a straight line and is relatively spacious for the driver and passenger. All UK models were 2+2s, although the rear seat space is predictably laughable, designed for those unseen folk with legs less than two inches in diameter. The twin-turbocharged engine is a muscly, if somewhat characterless unit, but the whole package gels very well.
The 'T-bar' targa roof is easy to remove, but is quite heavy, coming apart in two pieces and leaving a strengthening spar behind. Equipment levels are reasonably good, with air conditioning, anti-lock brakes, central locking, cruise control, electric windows and mirrors and the option of electrically adjustable leather seats.
What You Pay
Please contact us for an exact up-to-date valuation.
What to Look For
The 300ZX is a car that rewards hard driving, and as such, despite it being a Nissan, costly problems can crop up in cars that have been neglected. The engine should be neither smoky or noisy, and white smoke from the exhaust coupled with weak acceleration usually spells the end for one or more turbochargers. Unless the car is offered for pin money that's your cue to walk away. Tyre wear can be heavy, as the big Nissan is a fast, heavy car often driven beyond the limits of tyre adhesion. The power steering pump has been reported as problematic on early cars - check to see that it's not leaking. Also look at the roof seals and check for water ingress.
Lots of bargain priced 300ZXs will have come from Japan. You will also probably see the shorter wheelbase two-seater version, which is very attractively proportioned. Unfortunately many of these cars have been customised with rear spoilers visible from space and huge exhaust pipes that look like something from the deck of the USS New Jersey. They may also have been fitted with aftermarket engine control chips to boost power. Unless this is your thing, avoid these extremes as you will limit your resale market considerably. Although fundamentally sound cars, there's a lot that can go wrong with an abused 300ZX, so if you want to avoid big bills in future buy as new as you can from as reputable a source as possible.
Replacement Parts
(Estimated prices, based on a 1994 300ZX) Any premium sports coupe is going to be expensive to run, and the 300ZX is no exception. A clutch assembly retails for around £260, whilst a new exhaust system is over £500. The price of front brake pads will stop you in your tracks at £70 a pair, with rears costing £60. A new radiator will require you to stump up £275, while a starter motor is around the £250 mark. One of those headlamps is a pricey £235, but spare a thought for Diablo owners who fork out £877 for exactly the same unit from Lamborghini UK. Poor devils.
On the Road
Genuinely hard to pick fault here. The ride on standard UK models is firm but with a degree of suppleness built in. Performance is brisk to say the least. Rest to 60mph in 6.6 seconds are the official figures and they may well err on the conservative. Top speed is comfortably over 150mph which is quick enough for most. Turbo lag is noticeable by its absence, but the turbos do make quite a whistle when 280bhp is being generated, hence the 300ZX's affectionate nickname amongst Nissan enthusiasts - the flying kettle. The steering takes a little bit of getting used to, being very light at low speeds and firming up when on the move. The steering wheel controls all four wheels, with the rears moving in an opposite direction to the fronts at low speed and in a similar direction at higher velocities.
The 300ZX does feel like a big car at all times, lacking the litheness of a Mazda RX-7, but it gets by on sheer bluff and bluster. Both transmission choices are good, though the automatics may be an indicator that the car has been owned by less of a gung-ho driver. The only real complaint is tyre noise at high speeds.
Overall
Unearth an unmolested Nissan 300ZX and you'll have a great driver's car. No, they're not particularly cheap to run and yes, there are lot of horrible examples around. Don't let this put you off. As used proposition, the Nissan is probably the best of the big Japanese super coupes, combining road ability and affordability. Do your homework, look at a few and you could well net yourself a bargain. Watch your neighbour's face turn green with envy from only £6,500.