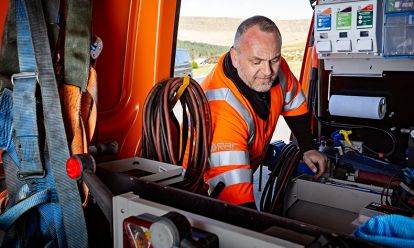 You can get covered in our half price sale from just £5.75 a month.* We're the UK's best breakdown cover provider as voted for by Auto Express drivers 2021.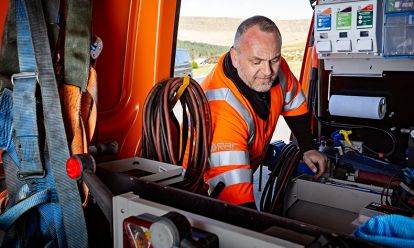 BY JONATHAN CROUCH
Introduction
Few would deny that the Vauxhall Corsa always sold on its pert good looks. Even the very first 1993 versions still look reasonably neat to this day and it must have acted as a genuine temptation for the General Motors designers to come up with a car that was as good as it looked. Although steps in this direction were taken in 1997 with an overall revamp, it wasn't until 2000 that this aspiration was realised.
The 2000 shape Vauxhall Corsa answered many of the criticisms levelled at its predecessors and selling alongside the Astra, it formed part of a series of genuinely class competitive Vauxhall models. As a used proposition it is still appealing.
Models
Models Covered:
Second Generation (2000-to date): 3 and 5 door hatchback, 1.0, 1.2, 1.4, 1.8, 1.7 Di diesel, 1.7 DTi diesel,1.3CDTi diesel, 1.7CDTi Diesel [Expression, Life, Active, Design, Club, Eco, Comfort, GLS, SXi, SXi+, SRi]
History
Perhaps reasoning that it was unwise to meddle with a winning formula, Vauxhall wisely chose to style the Corsa in an evolutionary rather than revolutionary manner when the second generation model was unveiled in 2000. The first models arrived in UK dealers in October 2000 and were an instant success. Here, at last, was a Corsa that went as well as it looked, boasted class leading technology like the Easytronic gearchange and was fitted with some decent engines. The 1.6-litre engine was dropped and a 1.8-litre 16v unit introduced for the top SRi model. There were also two new diesel versions along with a completely revised platform and shape. In late 2001 a diesel version of the popular sporty SXi trim level was announced.
An Eco version was launched in Spring 2002, essentially a more fuel-efficient version of the 1.0-litre Club. The next major facelift happened in the autumn of 2003 when the CDTi common-rail diesel engines arrived as did Twinport fuel-saving technology for the 1.0 and 1.4-litre petrol models. Cosmetic changes were restricted to clear-lens headlights, body coloured bumpers and side rubbing strips.
The 1.7CDTi engine stopped being offered in the summer of 2005 and the SRi trim level was replaced by SXi+ around the same period. The replacement for this Corsa was launched in September 2006.
What You Get
Though maybe not as cute in appearance as their predecessors, the second generation Corsa models grew up in all the areas that were becoming irritating in the previous model. And added a few virtues of their own.
The chassis and suspension were designed from a clean sheet of paper - though the engines bolted on to them weren't quite as fresh, borrowed as they were either from the previous model or from the Astra range of the day. Not that this should put you off. Latterly at least, engines were never really a Corsa problem - not in the popular lower order models anyway. The three cylinder 1.0-litre 12 valve unit is a jewel: so is the 1.2-litre 74 bhp option that 50% of customers chose. There wasn't much wrong with the 89 bhp 1.4-litre 16v motor borrowed from the Astra either. Larger-engined petrol or diesel-powered Corsa's had been impressive however, hence the introduction of a 123bhp 1.8-litre petrol unit for the flagship SRi. And two 1.7-litre 16-valve turbo diesels developing either 64 bhp (Di) or 74 (DTi). A sporty SXi 1.7 diesel was also available but if you want the more advanced oil-burners, you'll need to look to the CDTi engines with their superior refinement and torque characteristics.
In terms of packaging, this Corsa was a huge step forward from its predecessor. Thanks to a huge wheelbase by the standards of its day, the little Vauxhall had as much space inside as competitors like Fiat's Punto and Skoda's Fabia. The three inches of extra shoulder width over the previous model make all the difference in creating a car that feels large enough to be something from the next class up.
Nice touches? Well, there's plenty of storage space, with large door bins and a shallow tray beneath the front passenger seat. Plus there's a sunglasses holder by the driver's head. You'll also like the way the rear wash and wipe activates when you select reverse in the rain. And the 'infotainment' system you can upgrade to include everything from a telephone to satellite navigation. Gripes include 'cupholders' which are actually almost useless indentations in the glove box lid. Oh and split-folding rear seats that don't fold flat. Which is a pity since in every other respect, the loading possibilities are impressive: up to 1,060 litres of space is available with everything folded. Ironically, the 3-door's boot is more spacious.
What You Pay
Refer to Car & Driving for an exact up-to-date valuation section. Click here and we will email it to you.
What to Look For
There have been few reported issues with the second generation Corsa although the car's long service intervals mean a full service history is even more desirable than usual. Cambelts need replacing every 40,000 miles and there was a recall issued because of the front seat adjuster controls failing, check that the seats are properly secured. Other problem areas include the rear wheel bearings, the steering rack and the exhaust system on the 1.0-litre cars in particular. Check for the usual parking knocks and scrapes and make sure the alloys aren't kerbed.
Replacement Parts
(Based on a 1.2-litre three-door) A new clutch will cost you about £90 and a full exhaust system around £300. Front shock absorbers are about £50 a pair and rears around £35. An alternator is about £115 and a starter motor around £90. A radiator is about £115 and a replacement windscreen close to £105. A tail lamp is about £40, a headlamp about £65 and a front wing about £75. A catalyst is just over £200.
On the Road
The suspension set-up you get depends on which of the engines you go for: there's one for the 1.0 and 1.2, one for the 1.4 and one for the diesels and the 1.8. All proved to be a revelation to owners of the previous car, both in terms of ride and the handling response. In fact, the Corsa was rated as being almost as good Ford's current Fiesta - which is saying something. Every model gets a clever electric power steering system that needs less than three turns lock-to-lock for easy town work, yet feels composed and settled over the kind of longer motorway trips that this Corsa now takes in its stride. For 1.2-litre buyers, there's also the affordable option of 'Easytronic', a novel automated manual gearbox that you can leave in automatic or flip up and down without using the clutch.
Overall
As a used proposition the second generation Corsa is one of the best supermini buys available. It's certainly a more modern-feeling car than, say, a 2001 model Fiesta and is streets ahead of a Punto of equivalent age in terms of fit and finish. Best buy? That would have to be a toss up between the 1.4SRi, the 1.2 Easytronic and the later CDTi diesels. Whichever model you opt for, a used Corsa is difficult to get wrong.