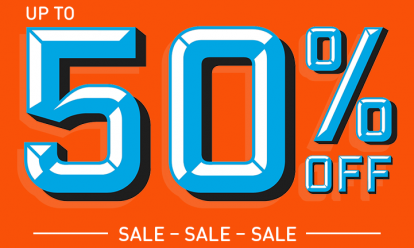 Get covered in our half price Breakdown Cover sale from just £7 a month.* We're the UK's best breakdown provider as voted by Auto Express drivers 2021.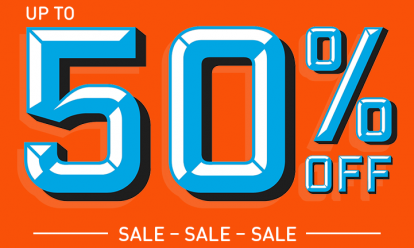 By Jonathan Crouch
Introduction
Here's a premium product from a very mainstream brand. Vauxhall's Cascada is a proper four-seat convertible that would have really worried the premium makers were it not for issues of badge equity. For those prepared to look beyond that, this car offers luxury cabriolet motoring and head-turning good looks without the usual lottery winners' price tag. It's surprisingly desirable.
Models
Models Covered: (2-door Convertible) [1.4, 1.6 petrol/ 2.0 diesel]
History
If you've ever owned an affordably priced convertible, then you'll know that cars of this kind come with one major problem: you can't comfortably fit adult passengers in the back over any real distance. That's because models of this sort are largely based on Focus-sized family hatchbacks that are compact to start with and become even more so at the rear once you have to find space for a bulky hood. Cabriolets based on larger, more prestigious designs do better, but they're expensive. You'd think then, that there'd be a gap in the market here - and you'd be right. Here's a car that fills it - Vauxhall's Cascada.
This, the Griffin brand is at pains to emphasise, was a significantly bigger proposition than the small convertibles it was directly priced against following its launch in 2013, cars like the Volkswagen Golf Cabriolet and the Peugeot 308CC. Sure enough, there's a wheelbase closely matched to Vauxhall's large medium range Insignia model and a body length that actually exceeds that of an Audi A5 Cabriolet from the next class up, a far pricier drop-top that the marketeers behind this car thought was a credible rival.
That was asking a lot, given that almost anyone spending any kind of serious money on a convertible tends to value badge equity just as highly as the style and substance of the car itself. Vauxhall though, was undaunted, and exactly as they did with their classic 'Prince Henry' and '30-98' models of the Twenties and Thirties, in this Cascada they brought us a pretty and practical convertible that was not only exceptionally affordable for its size but really was quite desirable. A car that challenged pre-conceptions of size and status in its market. It sold in small numbers until 2019 and wasn't replaced.
What You Get
The Cascada scores straight off the bat by looking the part. British designer Mark Adams set out to create a convertible with classic lines reminiscent of the 'Grandes Routieres' - or 'luxury touring cars' - of a bygone age. Many will feel that with this low, sleek design, he did just that. It's certainly quite a size, at over 4.7m long and over 1.8m wide larger than an Audi A5 Cabriolet, let alone anything in the Volkswagen Golf-sized convertible class. When the top's down, it has a very clean profile, with no roof-top cover or visible roll-over protection disturbing the car's silhouette behind the steeply-raked A-pillar.
We always think though, that the acid visual test of a car of this kind comes when you put the roof up, a process you commence either by pulling up a chromed switch between the seats or by pushing a button on the keyfob. The magnesium and aluminium mechanism then glides into life, in 17s revealing a beautifully tailored fabric hood that can also be ordered with polyester fleece between its two layers for extra refinement. Most will feel it all infinitely preferably to the bulky, ponderous metal folding arrangement used by some competitors.
One of the problems with metal folding hoods is that they eat into boot space, an issue Vauxhall was keen to avoid here. Sure enough, with the roof up, there's lots of room to play with - 380-litres. When the hood's down though, that inevitably takes a hit, the figure falling to 280-litres with a space that probably wouldn't accommodate a decently sized hard case. Still, that's more than you could expect from a cabrio in the Golf-sized class and, in any case, it needn't necessarily be a problem if you're only travelling two-up, thanks to Vauxhall's neat FlexFold system, which electrically releases and folds down the 50/50 split rear seats, boosting carriage capacity to as much as 750-litres, the same as you'd get in an Audi A5 Cabriolet and over 50% more than you'd get in something Golf-sized.
At the wheel where you sit quite high up, the cabin offers a mixture of Vauxhall familiarity - the kind of rather over-buttoned centre console you'd find in an Astra or an Insignia - with, in contrast, some hand crafted detailing you might not associate with this blue collar brand. The belt butler for example that extends over your shoulder and hands you your belt as you take your seat. The soft-to-the-touch high-quality stitched instrument cluster that tops a wing-shaped panel flowing into the doors. And the range of embossed fabric and hide finishes that include lovely Nappa leather. Get yourself a car with the optional butterscotch-coloured leather ventilated, powered AGR sports seats and you'll feel very special indeed.
All of which leaves what is probably this car's defining feature, its back seat accommodation. Access to the two individual rear seats is about as easy as it's ever going to be in a convertible thanks to long doors and an Easy Entry system that sees the front seats fold and slide with a single lever pull. Once in place, most adults should be quite comfortable, provided they're not over six foot or sat behind particularly lanky front seat occupants. We won't pretend that you can really stretch out here or that we'd like to undertake a particularly lengthy journey, but it's all a world away from similarly-priced compact convertibles where in most cases, the back of the front seat tends to sit virtually against the rear seat's cushion.
What You Pay
Please contact us for an exact up-to-date valuation.
What to Look For
The Cascada seems to have a reasonable quality record, but we did come across complaints of cabin rattles in the interior. Check that the infotainment system functions are working properly. And obviously check the functionality of the power-operated hood - thought we haven't come across any reports of issues with that. Ensure that the car has been serviced on the button and that the mileage on the service record stamp tallies with what the odometer says. The engines tend to be tough units with no serious problems to report. As usual, search for signs of interior child damage and scratched alloy wheels.
Replacement Parts
(approx based on a 2017 Cascada 2.0 CDTi excl. VAT) Expect to pay around £8-£18 for an oil filter, around £9-£17 for a pollen filter and around £14 for a wiper blade. Front brake discs are around £76-£175 for a set; rear's are around £118. Front brake pads are £27-£57; rears are £16-£40. A thermostat costs in the £55-£118 bracket. An air filter is in the £8-£20 bracket.
On the Road
From the moment you take a seat and set off in this car, it's clear that this is a luxury convertible first and foremost, rather than any kind of low-slung roadster. But that doesn't mean it can't be dynamically adept. That's why the spec sheet promises tech from two advanced Vauxhalls from this period, the HiPerStrut suspension from the 170mph Insignia VXR. And the FlexRide adaptive damping system that did so much to make the brand's Astra VXR such a credibly competitive hot hatch.
Here though, this technology is there to dynamically improve a very different kind of car, over two tonnes in weight and lacking the kind of fixed roof that would normally be key to structural rigidity. It could have all produced a rather disastrous result, had this Cascada been simply a convertible spin-off from an ordinary Vauxhall hatch, as was its direct Astra Twin Top predecessor. But it wasn't. This, in contrast, was the first time the brand had properly designed and purpose-built a open-topped car from scratch since the early 1930s. They did the job properly.
That's why the car has a properly engineered massive powered fabric hood of a kind we're more used to seeing on a top Mercedes or Bentley, one that opens in just 17s at speeds of up to 30mph. It's also why, top-down, the car doesn't judder and shimmy over poor surfaces in the way previous drop-top Astras of all kinds used to. Plus it's why the ride quality - though slightly unsettled around town - is at cruising speeds arguably better than many cabriolets that will cost you twice as much, provided that you a car whose original owner specified the optional FlexRide adaptive damping and, if that's the case, set it to comfort-orientated 'Tour' mode. In this guise, you really could imagine yourself to be in a very expensive open-topped car indeed.
Of course, the Cascada isn't quite as comfortable when you want it to come over all sporty: it's sheer size and weight have to tell somewhere. Still, the overall experience through the twisties is no worse than it would be in, say, an Audi A5 Cabriolet, with the car responding quickly to inputs from the rather light steering. It also helps that the brakes are powerful, that grip is good and that torquesteer - that writhing of the wheel in your hands under hard acceleration - is well controlled thanks to the HiPerStrut suspension.
Under the bonnet, Vauxhall wheeled out the best it had in terms of current engine technology, including a 1.6-litre SIDI (or 'Spark Ignition Direct Injection') petrol unit that offers 170PS when mated to a 6-speed automatic gearbox, in which form 62mph is 9.2s away en route to 135mph. If that's not fast enough, you can also seek out a 200PS manual gearbox version. But given that this isn't really a car in which you'd want to burn up the tarmac, we'd recommend the entry-level 140PS 1.4-litre petrol turbo unit. With all that bulk to shift along, it isn't especially fast of course - 62mph from rest takes 10.2s on the way to 129mph - but it seems to suit the overall character of this car quite well.
That won't be the most popular engine choice though, most sales instead likely to be accounted for by rumbly diesel power. The vast majority of original owners finished their search with the 165PS 2.0 CDTi variant, available with either manual or automatic transmission. With a stick shift, 62mph is 9.6s away and there's a 135mph maximum. Above this variant in the line-up sits a minority interest 195PS Bi-Turbo version of the same engine, able to marginally improve those figures to 8.9s and 143mph.
Overall
The Cascada is genuinely desirable product. The design's good, the finish seems very polished and it's got some solid engineering underneath the pretty lines. A perfect recipe in fact for buyers who previously enjoyed the old Vauxhall-engineered Saab 9-3 Convertible. It not only, as you'd expect, substantially undercuts rival models from Audi, Volvo and BMW on price but it also provides what is, in many ways, a better all-round package into the bargain, one that includes more rear seat legroom and extra equipment. Some might even find this car to be better looking. If all that's not enough, then it's hard to see what more Vauxhall can do to win the hearts and minds of convertible buyers.