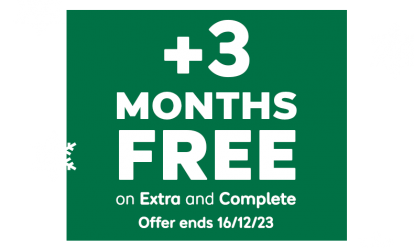 With 12 months of cover, new customers get an extra 3 months for free*.
*Added after 12 months, excludes Basic cover. New customers only. Ends 16/12/23, 7am.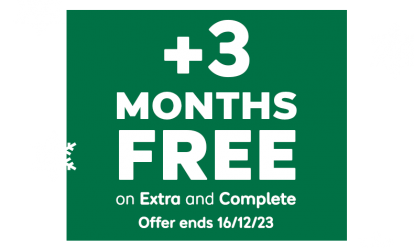 BY ANDY ENRIGHT
Introduction
With compact estate cars now coming back into vogue a little more, it's easy to forget quite what a tough time Vauxhall's Astra estate faced. Launched just in time to coincide with the boom in popularity of mini-MPV style vehicles, this was a car that never got a great deal of attention yet offered most of the 'real world' benefits buyers craved. With solid build quality and a no nonsense appeal, a used Astra estate makes a very sound buy. They're undervalued and as such represent quite a bargain. What you'll lose in admiring glances you'll more than make up with the thick wad of cash saved in your back pocket.
Models
Models Covered:
(5dr estate 1.4, 1.6, 1.8, 2.2 petrol, 1.7, 2.0 diesel, 1.4, 1.6 LPG [Envoy, LS, .com, Club, Comfort, CD, Elegance, CDX])
History
February 1998 marked a very key date in the development of the Astra estate. Before the Mark 4 version was launched, the Astra had, for a long time, been a makeweight; a car that justified its own existence purely on fleet finance balance sheets. There was no logical reason for a private buyer to choose an Astra, because there were so many better options about, and Vauxhall realised this, knowing they had to raise their game. When the new range was unveiled, UK buyers realised it was worth the wait, for the car was demonstrably better than anything in its class. The Astra held this position for a mere eight months until the launch of the Ford Focus, but although the Astra had to give second best to the all-conquering Ford, it was still an excellent car.
The estate models were launched alongside the three and five door hatches and played second fiddle to the big-selling hatchbacks. Nevertheless there was plenty of choice available. Six engines were on offer: a 90bhp 1.4i 16v, a 75bhp 1.6i 8v, a 100bhp 1.6i 16v, and 115bhp 1.8i 16v petrol units and 68bhp 1.7 turbodiesel and 2.0-litre direct injection diesel units. Trim levels started at Envoy, and ascended through Club, LS, CD and CDX. December 1998 saw the advent of Bi-Fuel versions which ran on Liquid Petroleum Gas (LPG) as well as regular unleaded petrol. In October 1999 a new .com version of the Astra 1.6i estate was launched and sold at a reduced price over the Internet, while summer 2000 the 1.7-litre turbodiesel engine was replaced by a more advanced turbocharged direct injection unit of similar capacity, and an intercooled 2.0Dti engine was introduced alongside the regular 2.0-litre direct injection diesel.
For the 2001 model year, the entry-level 1.6-litre engine's power was upped to 85bhp, while the 1.8 developed 125bhp. The 2.2-litre engine seen in the Astra Coupe and sporty VX220 roadster was also introduced to the estate range. Comfort and Elegance trim levels replaced CD and CDX respectively in autumn 2001 at a time when the rest of the Astra range enjoyed a boost in standard equipment levels. Spring 2002 saw the introduction of the common-rail diesel 1.7-litre CDTi powerplant. This offered a smoother and more economical alternative to the somewhat outdated direct injection units with which Vauxhall had unsuccessfully tried to do battle against ever-more sophisticated Ford diesels. The Mark 5 Astra arrived to replace the mark 4 in the summer of 2004.
What You Get
Even the most basic Astra Estate includes electric front windows and remote control central locking, while air conditioning (which is fitted as standard by many of the Vauxhall's direct rivals) comes with all models from LS level upwards. The popular Club is fitted with an adjustable steering column, remote-control audio system and electric windows.
The Astra estate is 180mm longer than its five-door hatchback stablemate but shares identical height and width measurements. With the seats folded down, there's a huge 1500-litre capacity, reduced to 480-litres with the 60/40split folding rear seats in place.
Thoughtful touches include a ski-hatch in the middle of the rear seat back so that you can still travel four-up while carrying awkward long objects. Then there are the plastic rails provided in the carpet of the estate area, making it easy to slide heavy items in and out. There's also a load cover to shield your valuables from prying eyes and a luggage net to stop them from sliding around; both items could be easier to use, however.
This isn't the most eye-catching small estate you can buy, but at least that means it's practical. Loading the car couldn't be easier, with access to the wide, flat estate area being superb. If you're counting the pennies and balancing the books, there is at least the consolation of knowing that running costs are improved. Servicing costs are down and the engineers claim that whichever engine you choose, a fuel economy improvement of around 10% has been achieved. You can't help wondering whether this has more to do with the aerodynamic efficiency of the wedgy shape - slippery at 0.29Cd - than anything else. Still, at least the pursuit of such a slippery form has not been allowed to compromise interior space - the latest Astra is probably the roomiest car in its class.
What You Pay
Please fill in the form here for an exact up-to-date information.
What to Look For
The Astra has yet to suffer any significant faults. Build quality is leagues ahead of its predecessors, as is the technical excellence of the new engines. Aside from obvious body damage, just ensure that the car has been well looked after, insist on a service history and buy with confidence.
Replacement Parts
(approx based on a 1998 1.6 Club estate) You'd expect spares from a mainstream operator like Vauxhall to be cost effective, and with the Astra being a bulk seller, you wouldn't be wrong. A new clutch assembly is £145, whilst front brake pads can be found for around £20. Rears are nearer £35, whilst a radiator for an air-conditioned car will; cost around £130. Alternators are slightly pricier, nudging the £300 mark, so make sure your prospective purchase is generating a healthy current to its battery.
On the Road
On the Astra's report card for driving impressions, it would probably receive a B grade for achievement and an A grade for effort. The willing engines, always a strong point of any Astra range, are still not quite matched by the dynamic handling characteristics but this tends to matter less to typical estate drivers than sports hatch buyers. If your demands in terms of outright handling are not so stringent, the Astra estate is perfectly good. After all, how many of us regularly go around corners, all adrift, sawing at the wheel? Or, to put it more relevantly, how many used buyers with a tyre budget in mind are going to? For the majority of the audience the Astra will appeal to, the combination of tractable engines, sweet transmissions, class-leading refinement and a surprisingly cosseting ride will all be major pluses. Of particular merit are the 2.0-litre diesel engines and the 2.2-litre petrol engine that has now found its way into the sporty VX220 model.
Overall
It may not be particularly exciting but the Astra estate offers virtually all the attributes of far more popular mini-MPV vehicles at a fraction of the cost. Before taking the plunge with something like a Renault Scenic, ask yourself whether you really need all the 'lifestyle' baggage. If not, a used Astra estate will certainly keep the budget looking healthy and offer a more inspired drive. Sometimes sensible has a lot going for it.