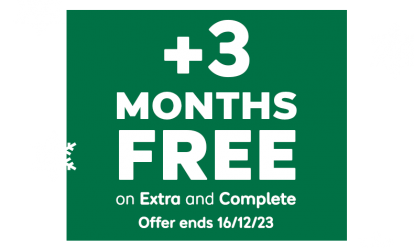 With 12 months of cover, new customers get an extra 3 months for free*.
*Added after 12 months, excludes Basic cover. New customers only. Ends 16/12/23, 7am.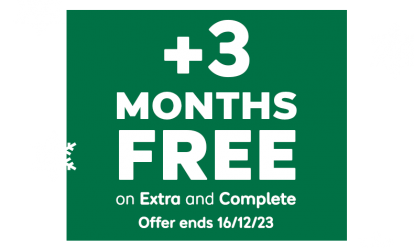 BY JONATHAN CROUCH
Introduction
The first Supras started life a long time ago as six-cylinder versions of the Celica. The Supra then evolved through two very different generations featuring their own unique styling and it's the first of these lasting between 1986 and 1993 that we examine here. Resale values have never been particularly strong, though the Supra has always had a trouble-free name. For the used buyer, then, one of these cars offers lots of speed and luxury at an affordable price.
Models
Models Covered:
First generation 1986-1993: 2-door coupe, 3.0 and 3.0 turbo (NB there was a Supra prior to 1986 - the 'Celica Supra` (a flagship version of the Celica range)
History
The 1986-shape cars arrived here in July of that year, replacing the Celica Supra. They had a fuel-injected 3.0-litre six-cylinder engine and were only ever available in one trim level. There were minor changes following this: November 1989 saw the introduction of a revised model, distinguishable by a new front spoiler; five-spoke alloy wheels while an RDS radio arrived in March 1991 and side-impact protection bars featured on cars imported after October.
Meanwhile, the turbocharged Supra joined the standard car in January 1989 and it, too, received the spoiler and side-impact bars at the same times as the other car. The range was replaced by an all-new shape in August 1993.
What You Get
A big, heavy and luxurious car that is better as a grand tourer than as an out and out sports car. Gadgets abound in every Supra and for what you'll pay, the value factor is very strong.
What You Pay
Please fill in the form here for an exact up-to-date information.
What to Look For
Those Japanese mechanicals are well proven and reliable. Check the service history with turbo cars, however, as a neglected oil change is not exactly ideal for a car with such a powerful engine. Maintenance will have needed to be regular and done by someone who understands these relatively complicated cars.
As for the interiors, leather upholstery may be worn if it hasn't been cleaned often so check the stitching. The wealth of convenient, electric features should all be in working order. Sunroof, mirrors, headlight-lift (on first-shape cars), central locking, air conditioning, windows and seats should all be checked to save you expensive and fiddly fixes later.
Replacement Parts
(Based on a 1991 Supra turbo and exclusive of VAT - approx) A replacement clutch will be around £190 and a full exhaust system about £190 (the catalyst is an extra £350). Brake pads front and rear are about £30 a set, a starter motor is about £310 and an alternator around £160. You'll pay close to £100 for a new door mirror, roughly £160 for a radiator and about £140 for a replacement windscreen. As for servicing, a major one will be about £300, an intermediate £160 and a minor one, close to £110.
On the Road
No matter which Supra you choose, performance is strong to very strong. Handling, in the later cars, is up to the power and performance but wet roads, an inexperienced driver and the later model Supras don't mix well. Most people forget just how quick these cars are. The handling and road-holding has a large safety bias built in but be sure you know what you're doing before you throw one of these big, heavy and powerful cars about.
Overall
A Toyota that will make you grin from ear to ear, on the right road, free of other traffic. The styling is a little derivative and the interiors plasticky but you can't deny the performance for the money.