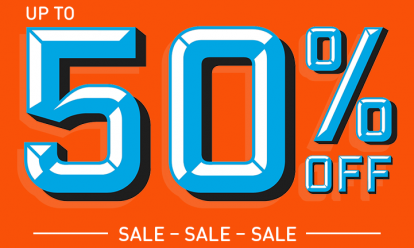 Get covered in our half price Breakdown Cover sale from just £7 a month.* We're the UK's best breakdown provider as voted by Auto Express drivers 2021.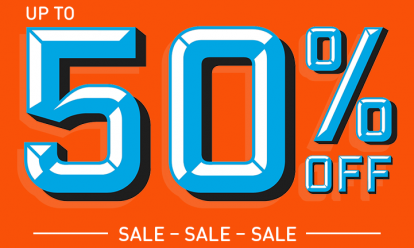 By Jonathan Crouch
Introduction
Toyota's Land Cruiser V8 is probably the toughest, most capableused luxury SUV you can buy, globally trusted in some of the world's most inhospitable climates. From the Australian Outback to the Argentinean Pampas and on through the streets of Europe, this is a vehicle universally admired for its all-round abilities: highly reliable, tough off-road, yet sufficiently comfortable and refined to go anywhere and be seen everywhere. In 2012, it was improved with even more off road ability and luxury kit and that's the version we look at here as a used buy. It's still not sophisticated and car-like but for most potential owners, that won't matter. They know that it'll probably out-last them. And that it'll always get them there.
Models
(5dr SUV 4.2 V8 diesel)
History
Welcome to the car that began Toyota's world domination - the Land Cruiser. Well over five million of them have been made since we first saw the name applied to the bodywork of a cloned Jeep back in 1954 and it says everything that most of them are still going, pounding the Gobi desert, distributing UN aid and, yes, in the case of this 'J200'-series V8 model, satisfying a rather select group of luxury SUV owners.
This car is a completely different proposition to the 'Light Duty Series' Land Cruiser that sells for nearly half its price to the Land Rover Discovery set, but for the super-rich who tend to choose it, both this and the boxy forgettable looks are a selling point. After all, if you really do have it, then you really don't have to flaunt it.
The basic design of the 'J200'-series Land Cruiser V8 model we look at here was first seen in 2008, when it replaced previous 'J80' and 'J100'-series models that used first 'VX', then 'Amazon' badges to differentiate themselves from humbler, six cylinder 'Light Duty Series' Land Cruiser variants. Owners of those top versions will recognise this one immediately, exactly as Toyota intends that they should. Over 1,500 engineers were given over five years - twice Toyota's norm - to first develop this car for its original 2008 launch. Before then being further tasked to improve it for the 2012 model year with a cleaner engine, a smarter look, extra equipment and a whole range of off road handling and driver assistance systems. The result - the improved model we're evaluating here - is quite a vehicle. Unfortunately, sales didn't reflect its capability and Toyota quietly deleted it from the range late in 2015.
What You Get
Toyota tried to smarten the look of this Land Cruiser V8 as part of the 2012 model year package of improvements. That brought buyers a restyled front grille with a smarter set of headlamps and LED daytime running lights. Moving around, owners of the original post-2008 version of this model might note the thicker side protection mouldings with their chrome highlights and the revised door mirrors which incorporate the same LED technology for their integrated turn indicators as you'll find in the smarter combination light clusters at the rear.
Ultimately though, this remains a boxy, old-school large SUV rather than something to suit the trendy Range Rover Sport-style set - and there's something rather refreshing about that. Passers-by will note this Land Cruiser's enormous size (who could not?) without mentally classifying this you in the posing, hunting, fishing horsey set. No aluminium panels, fancy xenon headlamps or automatic handbrakes, all of which would be impossible to service in Third World countries. No, it's clear you've bought this vehicle for a sensible purpose rather than for its High Street cred. Transporting 7 people for example. Amongst this model's most direct rivals from its era, only Mercedes' pricier GL-Class can do that and it isn't anything like as capable off-road.
We're actually always a bit shocked when we get in huge super-luxury 4x4s to find just how little of all that bulk has translated into cabin space - but not here. The second row seats can accommodate three adults, even if they're basketball players, thanks to the ample headroom and the way you can slide the bench backwards and forwards. The third row of seating however, though adequate for adults when you reach it, can be a bit difficult to get to and folds slightly awkwardly against the sides of the boot area when not in use. Other rivals more neatly tuck their extra chairs into the boot floor, but the flip side of that is then there's only room for a space saver spare tyre rather than the proper full-sized 20-inch spare you get here. You'll thank Toyota for that if a puncture ever grounds you in the Serengeti.
Bootspace is accessed via a Range Rover-style split-rear tailgate that offers a comfortable seat for outdoor activity. Beyond it, the cargo area varies between 259 and 1267-litres in size, depending upon the seating configuration you choose. And there are plenty of configurations thanks to the way that the second row bench splits 40:20:40.
At the wheel, your seating position is higher and even more commanding than that of a Range Rover, with a dashboard and build quality standard befitting the Lexus badgework that this car carries in some countries. Of course, not everything's perfect - the centre console wood looks a little plasticky for example - but it all feels suitably high end and finding a comfortable driving position is the work of a few seconds of electric button tweaking.
It certainly feels classier here than it used to be thanks to the copious use of piano-black paint, silver-finish trim and chrome-plated detailing. Ahead of you lie a set of backlit blue-illuminated Optitron dials and a large TFT multi-information display. And though minor switchgear is a bit scattered, a least most of the buttons are large and easy to use, even when wearing gloves. We also like the fact that you get a proper conventional handbrake. Best of all, it's solid and built to last: you can jump in with muddy boots and somehow you don't feel guilty. When it comes to SUVs, there's a lot to be said for the real thing.
What You Pay
Please contact us for an exact up-to-date valuation.
What to Look For
The Land Cruiser V8 'J200'-series is a car founded on a reputation for toughness from a manufacturer that has one of the best reliability records in the business. Needless to say, it's pretty durable. Some words of warning though. More than any other vehicle of its day, except perhaps the Land Rover Defender, a used Land Cruiser V8 is likely to have been driven off-road. That's precisely what it was designed for but the onus is still on buyers to check carefully for damage around the sides and underneath the car. Below the macho surface, this is a very complex vehicle, so ensure the suspension system and height control functions are working correctly.
Replacement Parts
(approx prices, based on a 2013 Land Cruiser V8) Brake pads are between £17-£35 for cheap brands and up to £50 if you want an expensive make. Brake callipers are expensive - around £440, though you could pay up to £560 for a pricier make. A drive belt is around £25. Air filters sit in the £18-£25 bracket. A fuel filter can be as little as around £10. Oil filters cost between £3 and £6 depending on brand. A water pump is around £120. A timing belt will be in the £65 to £70 bracket, though a more expensive brand could cost you up to £175. A shock absorber will be around £130. Headlight bulbs will be around £11 each, while wiper blades will sit n the £5 to £10 bracket, though a more expensive brand could cost you up to around £15. Bear in mind too that the massive 20-inch tyres are not going to be cheap.
On the Road
Drive to some of the remotest parts of the planet and if roads exist, it's likely that you'll find a Land Cruiser pounding them. This one was the most capable of its kind yet - and far more capable than even the most demanding luxury SUV buyer will ever need it to be. Which makes it a perfect fit in garages of the super-rich filled with cars that go faster than they will ever need to go. And limousines designed for long, luxurious journeys they will probably never take.
For these people, price will be an irrelevance, but for the few who may raise an amused eyebrow in wondering exactly why this Land Cruiser V8 is twice as expensive as a basic 3.0 D-4D model, then the engine offers many of the answers. It's a monster, a 282bhp 4.2-litre V8 diesel controlled via a 6-speed auto gearbox that copes with a 650Nm torque figure big enough to facilitate a 3500kg towing capacity. Better still, the grunt can be delivered low down from just 1,600rpm, so power delivery is immediate and, if you're clumsy with your immaculately crafted Timberland right boot, occasionally startling. Sixty in this 2.6-tonne super-SUV is 8.9s away and if it wasn't for the boxy shape, it'd keep powering on way beyond the stated maximum of 130mph, which feels plenty quick enough.
But what about around the bends? This, after all, is the only SUV in the super-luxury sector that uses an old-fashioned separate chassis rather than the more car-like monocoque construction you'll find in other top-end 4x4s. No fancy air suspension either - just traditional coils. Toyota could have provided both of these things of course, but that would have compromised off road ability and flummoxed the guy with a hammer trying to maintain his Land Cruiser in the middle of Siberia. It's this kind of customer for whom the engine has been designed to perform faultlessly in temperatures from -30 to +50-degrees C.
It's all very impressive but the downside of such a utilitarian approach will see this Toyota floundering in the quest to a rival BMW X5 in sight over a twisting secondary road. But then, why would you want to? Most owners will have a supercar tucked away in their 3-berth garage for that kind of thing. All this V8 needs to do is to cruise quietly - which of course is no problem - and be able to press on across country without excessive bodyroll. For this, you'll need to make use of its AVS adaptive variable suspension, via which you can switch the dampers between Sport, standard and Comfort modes, each delivering what it promises. Yes, it still rolls a bit more than the SUV norm in 'Sport' but much less than you'd expect for something this big and heavy. A pity the Variable Flow Control steering's so light though.
Off road is where this car's separate chassis approach really pays off and here, this Land Cruiser feels more or less unstoppable. Drive goes to all four wheels via a 6-speed automatic gearbox and a torque-sensing differential that can smoothly vary the amount of torque between front and rear axles as needed.
If conditions are really bad, you can of course lock the diff and select low range gears via switches on the dashboard. In such a situation, you'll be glad of the Hill-start Assist control which will help you make the best use of a maximum approach angle of 31-degrees and get you up steep slopes. When coming down again, you'll have Downhill Assist Control to ease you to the bottom where you'll make use of a 23-degree departure angle. There's also a ramp break-over angle of 24-degrees and a wading capability of up to 700mm.
If there should be rocks strewn across your path, AHC (Active Height Control) enables you to adjust the ride height so you can glide over them, while sensors on each wheel assess the road surface and adapt the ABS to suit. And there's more. A Land Rover-style Multi-terrain Select system automatically modifies the throttle, braking and traction control to suit the kind of land you're driving over. You can choose between five modes ('Mud & Sand', 'Loose Rock', 'Mogul', 'Rock' and 'Dirt & Rock') then monitor your progress via the clever Multi-terrain monitor that automatically displays a view of the vehicle's immediate surroundings on the dashboard multi-information screen. There's even a Tyre Angle Display so that you always know exactly which way the wheels are pointing.
For really slow arduous work, you'll be glad of both 225mm of ground clearance and the Crawl Control system, a set-up accessible in low range, either in its own or in conjunction with one of the Multi-terrain Select modes. This works in one of five different speed settings, helping you make a slow, controlled descent or climb on steep slopes or allowing you to more easily free the vehicle should you get it stranded. It such a situation, all you have to concentrate on is steering: Crawl Control automatically deals with accelerator and brake.
Do potential buyers really need all this capability? Probably not. Certainly most of them don't want to know how it all works. They just need to know that this car will get them there, come hurricane, landslide or desert drought. It will.
Overall
Other SUV brands talk about proven heritage: the Land Cruiser V8 'J200'-series model just has it. The United Nations has bought over 12,000 of these things over the years and wouldn't touch anything else. You can hardly switch on the News without seeing one dodging mines in Afghanistan or stretchering away insurgents in Fallujah. None of which explains why a luxury SUV customer shopping for a used model from the 2012 to 2015 era, with Range Rovers, Porsche Cayennes or Mercedes GLs to choose from should buy this Land Cruiser V8: or perhaps it does.
Talk to the UK's small but very rich and very loyal band of Land Cruiser V8 customers and you'll get the impression from them that the merely wealthy can keep their rather silly sporty large SUVs. This car is bought by people who value getting there over looking good. People who, by and large, won't be worrying what their neighbours think because their farms or country mansions don't have any. They need a 4x4 that does the job - and then some. A Rolls Royce of the rough. More than ever in this guise, this one delivers.