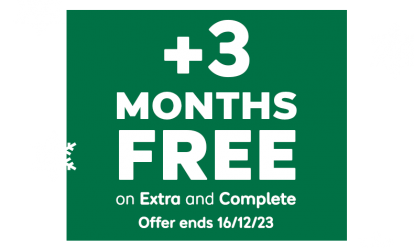 With 12 months of cover, new customers get an extra 3 months for free*.
*Added after 12 months, excludes Basic cover. New customers only. Ends 16/12/23, 7am.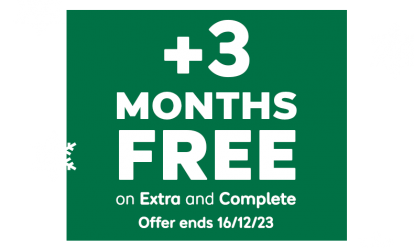 By Steve Walker
Introduction
Sometimes, nothing but the biggest and most capable vehicle you can lay your hands on will do and in the absence of a monster truck or a full-blown battle tank, the 'J200'-seriesToyota Land Cruiser V8 comes a pretty close third. Anyone with a penchant for elegance and finesse need not apply. Toyota's monster SUV is a 4x4 from the old school, majoring in size, specification and surmounting insurmountable off-road terrain.
Models
Models Covered:
(J200 - 5dr SUV 4.5 V8 diesel)
History
Even when it was launched to replace the Land Cruiser Amazon in 2008, the 'J200'-series Land Cruiser V8 looked like something of an anachronism. This was a huge 4x4 knocking on the door of £56,000 but its uncompromising design was focused on delivering top level off-road ability. There were plenty of luxury SUVs that could match and exceed the price tag of the Land Cruiser V8 but their focus was on comfort, refinement and composure for road driving. Talent for hardcore off-road forays had been bred out of them to a great extent and those that could still cut it in the rough had milder manners on tarmac than the Toyota.
The Land Cruiser V8 looked like a 4x4 from a decade previously or one designed for a market where opportunities for serious off-road driving come up a lot more regularly than they do on these shores. It certainly has a stronger following elsewhere in the world but there proved to be enough UK motorists convinced by its abilities to keep sales ticking over.
With one engine (a 4.5-litre V8 diesel with an automatic gearbox) and one trim level (a decidedly opulent one), there wasn't a lot of choice available to buyers when the Land Cruiser launched early in 2008. And that's the way things stayed. This car is not to be confused with the smaller 3.0 D-4D diesel Land Cruiser which was sold alongside it and revamped in 2009.
What You Get
Although the fact will probably be lost on most people the Land Cruiser V8 rumbles past, virtually everything about the car is different from the previous generation Land Cruiser Amazons. Yes, it was still constructed around a ladder-framed chassis, but the frame itself was made massively beefier than before, the body is longer, wider and higher and the interior looks a lot more upmarket. The dashboard is the most obvious change, with a centre-mounted info system that gives it a bit of a top heavy look but which is that rarest of things - comprehensive but genuinely easy to use.
What's perhaps a little surprising in a vehicle so huge is that access to the second row of seats isn't great and legroom is slightly compromised by a high floor. The third row of seats are best left to agile kids but it's impossible to fault the folding process which is very slick and can be performed with one hand. Strangely, the smaller Land Cruiser model which was launched in 2009 is probably a more practical car than its bigger brother.
Build quality is good but there's not the almost obsessive attention to detail regarding textures, fonts and shapes that you'd get in, say, an Audi Q7. Nevertheless, the Land Cruiser V8 feels as if it would outlast any comparable rival if tasked to drive between two distant points on the globe.
Equipment levels are suitably over the top, with four-zone climate control, satellite navigation, adaptive suspension, a rear parking camera, stability control, downhill assist and hill start control. In fact, the options list contained only two items one of which was a JBL stereo upgrade with DVD monitors to entertain the rear seat occupants.
What You Pay
Please fill in the form here for an exact up-to-date information.
What to Look For
The Land Cruiser V8 is a car founded on a reputation for toughness from a manufacturer that has amongst the best reliability records in the business. Needless to say, it's pretty durable. Some words of warning though. More than any other vehicle of its day, except perhaps the Land Rover Defender, a used Land Cruiser V8 is likely to have been driven off-road. That's precisely what it was designed for but the onus is still on buyers to check carefully for damage around the sides and underneath the car. Below the macho surface, this is a very complex vehicle, so ensure the suspension system and height control functions are working correctly.
Replacement Parts
Parts will not be particularly cheap, due mainly to the size and complexity of the Land Cruiser V8, but the car's general ruggedness should mean that you don't have to replace them too often. The massive 20-inch tyres are not going to be cheap.
On the Road
The 4.5-litre diesel engine is ideally suited to the powerhouse feel of the Land Cruiser V8. With maximum torque of 479lb/ft delivered at just 1,600rpm, acceleration is immediate and, if you're clumsy with the right boot, occasionally startling. It's properly quick for such a behemoth, getting to 60mph in just 8.2 seconds and the blimp hangar aerodynamics only call a halt to the onrush at 130mph which feels plenty quick enough. The high speed stability on motorways is brilliant and the enormous 93 litre fuel tank means a serious cruising range.
The Land Cruiser V8 is also one of the very few high-end 4x4s that you could countenance taking off road and it uses traditional steel springs coupled with a clever gas damper system to offer variable ride height to be able to clamber over a 600mm step. ESP stability control keeps things neat and tidy and the six-speed automatic gearbox is best left to do its own thing. If you're looking to hustle the Land Cruiser along, you can shift 'manually' but such is the 282bhp engine's broad spread of both power and torque, changing manually can feel slightly perfunctory after a while. Fuel economy is a respectable 27.9mpg.
While the Land Cruiser is impressive in a straight line and great off road, its handling leaves a lot to be desired by the standards of its contemporaries. It feels large and unwieldy on anything narrower, twister or bumpier than a dual carriageway as a result of the vague steering, the worrying body roll and the tremendous bulk. The slower you go, the less of a problem this becomes, so the way to drive the V8 is in a measured and relaxed fashion.
Overall
You might think that a 4x4 should be equipped for testing terrain but the 'J200'-series Land Cruiser V8's ability is on a level that would force UK buyers to decamp to the Gobi desert or the Rocky Mountains in search of ground that would make it break sweat. Most domestic SUV owners tend to keep predominantly to the Queen's highway where the big Toyota is less impressive. The number of people that the Land Cruiser will suit isn't large but it is a supremely capable off-road tool with an opulent specification and a reasonable price tag. It's also notably less ostentatious in appearance and attitude than other models with similar sets of abilities.