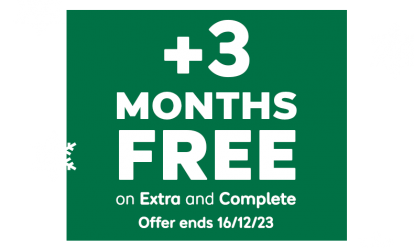 With 12 months of cover, new customers get an extra 3 months for free*.
*Added after 12 months, excludes Basic cover. New customers only. Ends 16/12/23, 7am.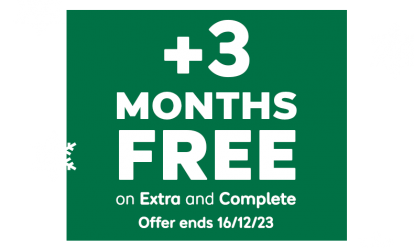 By Jonathan Crouch
Introduction
Crossovers are ever-more crucial for the mainstream makers and this one, the C-HR, proved to be particularly important for Toyota, hence the package of improvements made in late 2019 to this lightly facelifted version. You might think it looks a little extreme. But then, it's supposed to be, aimed at Qashqai-class buyers who want to make something of a statement. This car certainly does that.
Models
5 door SUV (1.2, 1.8 Hybrid - petrol) [Icon, Excel, Dynamic]
History
What comes to mind when you think of a Toyota? We're guessing that it probably isn't anything like this C-HR crossover. It takes your pre-conceptions about the brand - and then stamps all over them.
Back in 1994, another similarly-sized and targeted Toyota also did exactly that, the original RAV4 as dramatic a departure for the brand in its time as this C-HR - or 'Coupe-High Rider' - model was for the brand at the end of the 21st century's second decade. After the original RAV4, the innovation didn't last and subsequent RAV4s became boring and middle-aged at a time when that model line could have become the kind of fashionable 'Qashqai-class' Crossover that buyers would have loved. It could have become, well, something exactly like the C-HR.
In the years immediately following its launch in late 2016, the C-HR became something of a success story for Toyota, finding over 400,000 buyers across Europe, 50,000 of those in Britain. By 2019, it was in fact accounting for nearly 40% of the UK's entire 'alternatively fuelled' vehicle market - basically the segment covering full-hybrids, Plug-ins and full-EVs. As both a crossover and a full-Hybrid, this car fitted in precisely with two growing trends - the move from conventional superminis and family hatches to compact SUVs; and the growing sense amongst consumers that they should be buying a car featuring some level of engine electrification. Plus buyers liked the trendy looks and the surprisingly sharp handling.
But the competition quickly caught up. In 2019, the launch of Hyundai's Kona Hybrid delivered the C-HR its first really direct segment competitor - and that Korean model could significantly undercut this Toyota on price. Plus other trendy SUV 'B'-segment models also sprung up offering other, different routes towards powertrain electrification - mild hybrid tech for the Ford Puma, a Plug-in powertrain for the Renault Captur and a full-EV battery pack for Peugeot's e-2008.
Hence the need for the package of C-HR updates that Toyota announced for this car at the end of 2019. The key change here lay beneath the bonnet. Since eight out of every ten drivers of this model wanted a hybrid, the conventional 1.2-litre petrol unit previously offered was dropped and the petrol/electric part of the range broadened with the addition of the more powerful 2.0-litre full-Hybrid engine, to sell alongside the existing 1.8-litre Hybrid powerplant. This quicker version got some suspension enhancements and across the range, there were also a few light updates to the exterior styling and the cabin, plus refinement was further improved and 'Apple CarPlay'/'Android Auto' smartphone-mirroring was added to the centre screen. It was just enough to keep this Toyota current and justify a pretty premium price tag by SUV 'B'-segment standards. The car sold in this form until the second generation C-HR arrived in late 2023.
What You Get
Just look at it. Can this really be a model made by Toyota, a brand once so notable for forgettably-styled family hatchbacks? These days, this is a car we're now a little bit more familiar with, but see a C-HR for the first time and it's difficult to know what to look at first, with prominently projecting wheel arches, hidden rear door handles and a floating roof headlining the design flourishes.
If you accept that the finished product is part-coupe, part-hatchback and part-Crossover, then without doubt it's the SUV element that's most obvious at the front, the high bonnet framing a slender upper grille and headlights smeared at each corner. Not much changed as part of the 2020 model year update in profile; not much needed to. From this perspective, the coupe cues become more obvious, with an evident sense of movement, even at a standstill, thanks to an dramatic upward centre crease that rises sharply into the power-packed rear haunches.
A few subtle facelift changes feature at the rear. The ribbed rear light clusters gained super-bright LED tech, a more expressive illumination signature and progressive 'scrolling' indicators. They continued to stand proud of the tapering bodywork but in this updated form became connected by the sleek, glossy spoiler.
And behind the wheel? Well it would be such a disappointment if all that exterior innovation was matched with dull, derivative interior design. Thankfully, that's not the case. The quality of this improved model's cabin was much improved - in a variety of ways. The inlays gained a more refined finish, the door panels became soft-touch in all contact areas and there was a charismatic diamond theme added to the door trim pattern, the headliner and even the needles of the analogue instrument dials. As before, the supportive sports seats position you ideally in front of an elegantly simple leather-stitched steering wheel, through which you view two deeply-cowled dials. There's a speedo and Toyota's usual hybrid 'Power' meter, these two gauges separated by a 4.2-inch colour screen for the on-board computer. Anything that small central instrument binnacle display can't tell you will probably be dealt with by the prominent eight-inch 'Toyota Touch 2' media screen. It was usefully enhanced as part of the facelift updates, first by a set of buttons and dials in the surrounding frame that make its functions easier to access on the move. And second, by the addition of 'Apple CarPlay' and 'Android Auto' smartphone-mirroring.
And in the rear? Well that's where you fear that the whole C-HR experience might start to unravel. Well it is what it is. Ultimately, given the limitations of the stylised shape, we reckon the designers did pretty well here, though it's true that the cabin space in the back is generally more akin to that you'd get in Crossover with smaller outward dimensions.
As for the boot, well here again, the swept-back rear styling might lead you to worry when it comes to issues of sense and sensibility. Lift the tailgate (there's no powered option) and there's quite a high loading lip, but once you get beyond it, there's a reasonably-shaped if rather shallow space, 377-litres in size.
What You Pay
Prices for this facelifted post-2019-era C-HR start with a '20-plate 1.8-litre 'Design'-spec model priced from around £19,300 (around £21,500 retail), with values ranging up to around £22,000 (around £24,250 retail) for a mid-'23-plate version of the same car. The 2.0-litre model values with 'Design'-spec on a '20-plate from around £19,300 (around £21,500 retail). All quoted values are sourced through industry experts cap hpi. Click here for a free valuation.
What to Look For
As usual with a small SUV, check for this like interior child damage and scratched alloy wheels. With our ownership survey, we found plenty of satisfied C-HR owners, but inevitably, there were a few issues. A known fault relates to cracked windscreens. The crack normally starts from the top of the windscreen and then spreads downwards. If you come across this, you will need to get the screen replaced. This will need a trip to a Toyota dealer because the camera and laser used by the C-HR's safety systems are mounted to the inside of the screen and will require reprogramming in order to work correctly. We also came across an owner with leaking roof ducts. Look out for all these things on the test drive and, as usual, prioritise models featuring a fully stamped-up service record.
Replacement Parts
(approx - based on a 2020 C-HR 1.8 Hybrid ex VAT) An air filter is priced in the £8-£22 bracket. An oil filter costs in the £5 to £12 bracket. On to brakes. A set of front brake pads tend to retail in the £43 to £71 bracket. Rear brake pads are in the £16-£47 bracket. A wiper blade is about £8 and a pollen filter is about £8-£25. A thermostat is around £37-£75. A headlamp will cost in the £468 bracket; and an inner tail lamp in the £123-£311 bracket.
On the Road
So what's it like on the move? Well if you're expecting the C-HR to be little more than a piece of fashionable frippery, some pleasant surprises lie in store. The car's built upon the 'Toyota New Global Architecture' platform shared with the current generation of Prius - which initially doesn't sound especially promising for a Crossover that clams to be 'sporty'. Don't be discouraged. Those underpinnings are impressively stiff and allow for a particularly low centre of gravity that helped the engineers in getting round the handling drawbacks that would normally come with the C-HR's high-riding stance. Thanks to that and a sophisticated suspension set-up, this Toyota tries hard in the turns and feels more composed and commanding than you'd usually expect a car of this kind to be.
The prime engine in the line-up, a 1.8-litre petrol/electric hybrid unit with 122bhp, isn't ideal for such enthusiastic driving - the required CVT auto gearbox hampers things quite a lot here - but if you adopt a more relaxed driving style, reasonably rapid progress is possible. And of course impressively frugal WLTP returns are available - up to 109g/km of CO2 and a combined cycle return of up to 58.8mpg on green pump fuel. Before signing up for the 1.8-litre hybrid unit though, we think you should at least consider the alternative 2.0-litre hybrid engine that Toyota introduced as part of the changes made to this facelifted model. The brand says that this larger capacity unit provides a more 'energised drive' - as you'd hope it would given that power output rises to 182bhp. For us, this engine makes this car a much more complete proposition, partly because of its extra grunt but mainly because it's better matched to the CVT auto gearbox and it comes with a package of suspension changes and refinement updates.
Overall
In their original development of this car, Toyota apparently had someone in mind. Annoyingly, they even gave that person a name - 'Valentino', a trendy twenty-something type and - of course - a dedicated follower of fashion. This C-HR is certainly that and if you are too, you'll love it. If, on the other hand you're not, it might be tempting to take an instant dislike to the thing merely on the basis of its rather pretentious perspective on life.
Don't do that; there's actually quite a lot to like here, particularly in the case of this improved post-2019-era model. The driving dynamics have been fine-tuned to a level that's unusual in a Crossover. And though it hurts us a little to say it, the people in polo necks did rather a fine job with the bizarre bodywork and the creative cabin. For goodness sake, what's the point in ignoring a perfectly good family hatchback and paying more for a Crossover if it doesn't look something like this?
In summary, as you've probably gathered, we like this C-HR quite a lot and think the update changes made here were well judged. It become a little pricey in this updated form, but if you can live with that, this car remains an interesting alternative to more conventional contenders in the compact crossover segment from the 2020-2023 period. Much has changed at Toyota. If you doubt that, just go and try one of these.