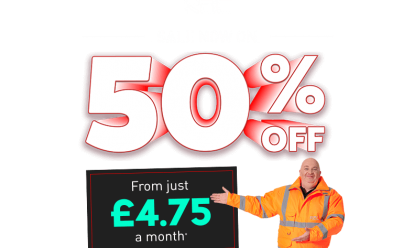 Get covered in our half price Breakdown Cover sale from just £4.75 a month.* We're the UK's best breakdown provider as voted by Auto Express drivers 2021.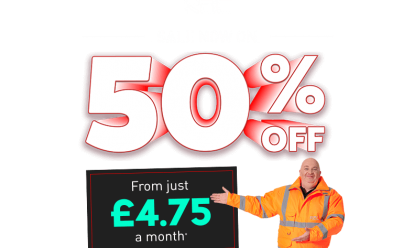 By Andy Enright
Introduction
Mitsubishi is a company that has long been full of hits, misses and maybes. In a way that makes it one of the more interesting car manufacturers for industry observers to follow because you're never quite sure whether their next product is going to be brilliant like the Lancer Evo or the Shogun or, well, something different. One car that caught most of us on the hop with its excellence was the Mitsubishi Outlander, a relatively compact but 7-seater family-sized SUV. The first generation version showed promise, but was too gawky and not well enough finished to make a big impact with British buyers. The second generation car was a revelation and when this model was facelifted in 2010, it became really good. Here's how to track down a decent used example.
Models
5dr family 4x4 (2.2 diesel [Juro])
History
The original Outlander was a car that came to market just as the SUV market really took off in the UK and also at a time when offerings from Nissan, Land Rover, Honda and Toyota massively upped their games. It was therefore left a little behind the curve, but Mitsubishi played catch up very well with the second generation Outlander that arrived in 2007. This was far bigger, much more handsome, better finished inside and also became very keenly priced. In a partnership deal with Peugeot and Citroen, Outlanders were restyled and badged as the Peugeot 4007 and the Citroen C-Crosser. After a slow start, when Mitsubishi didn't really get the pricing and equipment balance quite right, the Outlander 's sales really picked up and it was soon outselling the French cars quite comfortably.
The model we look at here was introduced in 2010, and it rationalised the range to one variant, refreshed the styling to give it an Evo-look nose, introduced a clever SST twin-clutch gearbox and boosted the specification. It continued in this form through to the Autumn of 2012 when it was replaced by an all-new model.
What You Get
The styling of older Outlanders always used to be aligned with Mitsubishi off-road products like the Shogun family 4x4 and the L200 pick-up. This one though, shares its look with the smaller and more dynamic ASX crossover model which, in turn, bases its front end on the 'jet fighter' nose the brand first used on its Lancer Evolution rally-replica. So it's a more purposeful approach that makes this car appear lower and more planted on the road. And it's one complemented by a smarter front skidplate, chrome bezels for the front foglamps and restyled side sills.
At the wheel, it's all very neat and well built, if essentially unmemorable, and in true Mitsubishi style, feels built to last. But this is a car for families, so let's look a little further back. Certainly, the Outlander's 7-seater capacity will continue to prove a big draw. The 'Hide & Seat' third row is big enough for smaller children but will only suit consenting adults if they're not too fussy - or hefty - and the journey is quite short. If you are sat back here though, you'll appreciate the neatness of this clever switch system that automatically folds the seat in front of you for ease of exit - or for when you're trying to reconfigure the boot layout.
There should certainly be no complaints about space in the middle row. Legroom is excellent, even for taller passengers, especially if you choose to extend that further by using the backwards and forwards sliding mechanism. Here, the seats are mounted higher than those in the front so that children can get a good view out but this does restrict headroom a little and may be a problem if you're over six feet tall. Just as well that they recline too, for greater comfort on longer journeys.
As for the boot, well a split tailgate, capable of supporting 200kg, provides easy access to a 541-litre space, which can be extended to a vast 1691-litres with the second row of seats folded away flat into the floor. That's enough to swallow a couple of mountain bikes whole, despite a vehicle footprint smaller than that of most family estates. Plus there are at least 20 storage compartments dotted around the car. Plenty of room, in other words, for all the paraphernalia of family life.
What You Pay
Please contact us for an exact up-to-date valuation.
What to Look For
You won't find too many mega mileage Outlanders, as they're often used as second cars. As with any all-wheel drive vehicle, listen for whining gearboxes and differentials; look for leaky power steering, engines, gearboxes and driveshaft joints, off road abuse, tailgate and underbody corrosion and theft or accident damage. Make sure it hasn't been used to tow a mobile home the length of the country. Some of the interior plastics can feel a little scratchy. They're fundamentally tough but can lose their cosmetic appeal fairly quickly.
Replacement Parts
(approx based on a 2011 Outlander 2.2 SST) A replacement exhaust (front to the catalyst) will set you back roughly £315, while a new clutch will be around £215. A replacement alternator should be around £175 and a starter motor about the same. A new wing mirror is in the region of £165, while a headlamp is a hefty £250.
On the Road
Given the popularity of diesel engines amongst models of this sort, you'd think they'd be rather more high tech than they usually are: Mitsubishi does anyway. Which is why the company's smaller 5-seater ASX crossover model (an even more car-like interpretation of SUV-ness) was the first car of its kind to feature a diesel with the kind of more efficient variable valve timing that most decent petrol engines have had for ages. The whole idea is to deliver the power you want without the high running costs you don't. A concept that this Outlander takes a step further with a more powerful 2.2-litre MIVEC unit that uses the same approach to deliver a healthy 177bhp - more than many of its rivals.
MIVEC stands for 'Mitsubishi Innovative Valve timing Electronic Control' and is indeed pretty clever in the way it can deliver prodigious pulling power - there's 380Nm of torque, so 0-60mph occupies 9.8s on the way to a 124mph maximum. And do this at the same time as returning better fuel consumption and CO2 returns 12% greener than the old 154bhp PSA 2.2-litre unit that continued on in the range for those in search of an automatic.
That old engine may not be cutting edge, but the SST (or 'Sports Shift Transmission') cogs it's connected to most certainly are, this being one of those clever systems that uses two clutches, one to engage the gear in use, the other to pre-select the next gear required. That way, when the command for the next gear is given by either the driver (via neat wheel-mounted paddles) or (if you've left the thing in automatic mode) by the onboard computer, the change takes place pretty much instantaneously. There's also a 'Sport' mode that both quickens the shift and triggers gearchanges at higher revs for more spirited driving.
As for how it drives, well it's not like a Nissan Qashqai or Peugeot 3008-style crossover model that a family hatch buyer could get into and drive without even noticing the difference. If you want one of those, then buy Mitsubishi's smaller ASX. So yes, there is a little adjustment required, with a little more bodyroll and a slightly harsher ride on poor surfaces than you'd get in the kind of 7-seat compact people carrier that this Japanese maker rather optimistically hopes at least a few buyers might be comparing the Outlander to. But the differences aren't too great and will be compensated for in the eyes of many by the purposeful looks and that commanding raised driving position.
And this car's off road ability? A reasonable proportion of buyers will find that this car doesn't have any at all, since Mitsubishi believes that a significant number of sales will be accounted for by the two-wheel drive entry-level version. But most will, understandably, see buying a car of this kind without all-wheel drive as being rather pointless and for them, a rotary controller on the floor console allows selection of three settings: '2WD' is a tarmac mode that keeps you front-driven only. Then '4WD' is for rainy or icy days - or light off road use, automatically shifting up to 30% of the engine's torque to the rear wheels for better traction on slippery surfaces. And should those surfaces degenerate into the kind of terrain you really shouldn't have been on in the first place, the third 'LOCK' setting equalises torque 50:50 front and rear, giving you a fight chance of keeping moving.
Overall
The Mitsubishi Outlander is a smart used choice. It's got a track record of reliability, offers a couple of strong engines, and tends to be well looked after. If you can find one that hasn't been exposed to too much off-road action or heavy towing, it should be a gem.