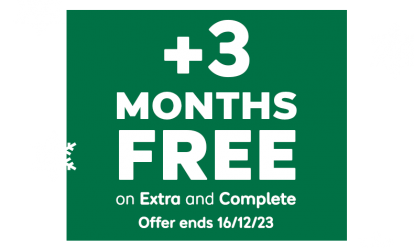 With 12 months of cover, new customers get an extra 3 months for free*.
*Added after 12 months, excludes Basic cover. New customers only. Ends 16/12/23, 7am.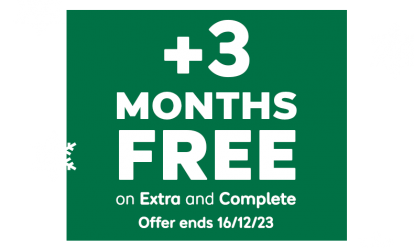 BY ANDY ENRIGHT
Introduction
The Toyota 4Runner has something of an image problem insofar as it doesn't have one. A stopgap model designed to plug a hole in Toyota's range until the Land Cruiser Colorado was introduced, the 4Runner was overshadowed by the runaway success of the Toyota RAV4. As a used purchase, you get all of the Land Cruiser's attributes with a more transatlantic look at a knockdown price. Now not only can you have your cake, but you can drive straight over it as well.
Models
Models Covered:
5dr 4x4, 3.0 petrol, 3.0 turbodiesel [TD, GS, GX, V6]
History
Anybody who thinks Land Rover is the king of 4x4 manufacturers obviously hasn't taken a good look at global 4x4 sales figures. They'll show that when it comes to building rugged off-roaders, Toyota have the market taped. Whilst that's largely down to indestructible Land Cruisers and destructible RAV4s, a significant portion of this pie is accounted for by the Toyota 4Runner. Big in Japan and huge in the US, the 4Runner has had a long history and continues to be one of Toyota's mainstay brands. In this country, however, we were afforded just a minor peek, decided it wasn't really our thing and reverted to our beloved Discoveries and Shoguns.
Replacing the Land Cruiser II in November 1993, the 4Runner was offered in two guises, 141bhp 3.0-litre V6 petrol and 123bhp 3.0-litre TD turbodiesel. In October 1994, a very mild facelift resulted in a revision to the front grille, and the V6 model was discontinued in March 1995. At the same time the 3.0-litre turbodiesel was offered in two different guises, GS and a slightly plusher GX model. These trim designations continued until the 4Runner was axed in May 1996 to make way for the Land Cruiser Colorado.
What You Get
The 4Runner is a muscular on or off-roader with seating for five and plenty of room for skis and equipment. They're not new now and even when they were, the design had been around a while. Nothing wrong with that, of course. It's just that if you'd regularly travelled in the Alps or The Rockies in the early nineties, then you might find get a sense of dejà vu from the car's chunky looks. The 4Runner was around in other markets for quite a time but it took the UK 4x4 boom of the mid nineties and a hole in Toyota's range to bring it here.
The V6 petrol or 3.0-litre turbocharged powerplants, high specification and £20-23,000 price tag pitched it directly against plusher versions of Land Rover's Discovery, Isuzu's Trooper and Mitsubishi's Shogun. It doesn't take much market research to discover that the ever-increasing number of customers buying these fashionable off-roaders don't get them dirty very often. No, what these people want is a stylish all-purpose carrier - a kind of glorified estate car in essence.
With a commanding view of the road - or the countryside - the driving position is comfortable, although you'd never accuse it of being particularly luxurious. By modern standards the interior design is somewhat less than cohesive although you do get a lot of standard kit for your money - though on the entry-level GS Turbo Diesel, you obviously lack a few of the items standard on the other two petrol and diesel-powered variants. These include infinitely adjustable power steering, a six-speaker radio cassette, power for the sunroof, windows and mirrors, remote control central locking and a security system with alarm and engine immobiliser. Even the window in the tailgate is electrically operated.
Though it can't offer the extra estate compartment seats of some of its rivals, the 4Runner does reveal itself as being a practical driving companion. Despite the ground clearance, side running boards and grab handles make getting in and out easy. The tailgate, meanwhile, drops down to allow easy loading and unloading and if necessary, can be left open to transport exceptionally long items. No need to worry about fragility either - the rear bumper is strong enough to be used as a step.
Were the 4Runner cheaper and less luxurious, it would have competed directly with such as Vauxhall's Frontera and Ford's Maverick, a confrontation Toyota chose to abandon, undercutting them instead with its RAV4. With its macho American styling and big wheel arches, the big Toyota appeals to a certain sensibility. Unlike many of its contemporaries, it seems to be ageing better, and a used 4Runner still looks tidy, in a showy sort of way, avoiding the slightly shopworn look of many more familiar 4x4 faces.
What You Pay
Please fill in the form here for an exact up-to-date information.
What to Look For
You probably won't be expecting to hear that a 4Runner has a reputation for mechanical fragility, being brought to you by the same people who produced Land Cruisers and Corollas! Sure enough, it doesn't. The 4Runner carries forward Toyota's reputation for reliability and excellent after-sales service. As with any serious 4x4, check the underbody, suspension, steering and exhaust for signs of abuse, and listen for protesting differential units. Buying a 4Runner for the school run is akin to using a wrecking ball to smash a nut, but where cars have been exposed to that dreaded combination of toddlers and Ribena, inspect upholstery for rips, stains or other nasties. Other than this, check for its service history and buy with confidence.
Replacement Parts
(Estimated prices, based on a 1994 4Runner V6) Expect to pay around £5 for an oil filter, £20 for an air filter and £15 for a fuel filter, whilst a power steering belt is a measly £3. Front brake discs are around £45 each whilst pads are only around £20 a pair. A font shock absorber retails at around £40, with rears only slightly less. For a beefier look, you can opt for wheel arch flares at £135, headlamp protectors at £40 and for £140 you can become the scourge of your local Parent Teacher Association by fitting a wraparound bull bar.
On the Road
The 4Runner is available with diesel or petrol power and Toyota is happy to admit that mud-pluggers with a penchant for towing boats and carrying kayaks would be better off in the diesel version. With direct injection, this model produces all its power at just 3,600rpm, allowing you to lug from ridiculously low speeds. If there are compromises, then they will be ones that potential buyers will be happy to make. You can't expect your 4Runner to perform like the local farmer's Land Rover in the mud; it won't. But then, if you were to reach the kind of limits where the difference would show, you'd probably be out of your depth anyway.
Off road, I can tell you that it's quite competent enough to stay with its rivals over any ploughed field or icy slope. Beyond that, in very extreme conditions, you'd have to concede best to the more accomplished (and expensive) off roaders in the class. Having said that, what's the point of investing in all that extra mud-plugging ability if you're not going to use it? What would be useful is the option to use 4WD for normal road use - so that you've added security on that twisty country road on an icy morning. As it is, the 4WD transfer lever alongside the gearstick offers an 'H4' all-wheel drive setting for reasonably low speed dirt track work with 'L4' kept in reserve for seriously slippery conditions. A limited slip rear differential is standard.
Overall
If you like the 4Runners butch looks and the prospect of peerless mechanical reliability appeals, then the big Toyota certainly looks an intriguing proposition. With only 1,774 sold in the UK, (as opposed to over 7,500 RAV4's sold in1996 alone) you'll also be buying a fair degree of exclusivity. Buying used makes this perceived rarity work in your favour, as the 4Runner never developed a sufficiently strong image to buoy up used prices. You'll certain feel you've got more for your money with a used 4Runner than an equivalent used Land Rover/Jeep product, but it won't be so easy to sell on. Opt for the diesel and you'll get a relatively cheap way of having fun off road whilst avoiding punitive fuel bills. Overall, an interesting and unjustly ignored 4x4 that deserves a second chance second time round.