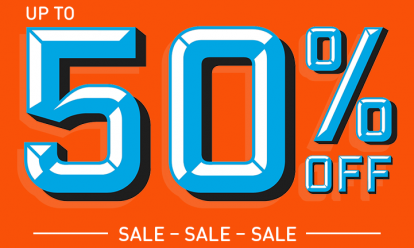 Get covered in our half price Breakdown Cover sale from just £7 a month.* We're the UK's best breakdown provider as voted by Auto Express drivers 2021.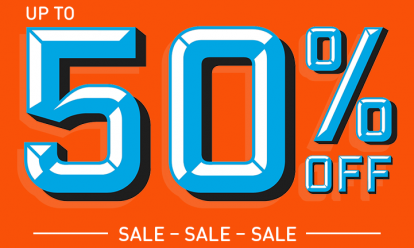 Tesla says that their all-electric Model X is an SUV that comes with almost none of the usual SUV compromises. Sounds intriguing. Jonathan Crouch drives it.
Ten Second Review
Tesla reckons that its all-electric Model X is the safest, fastest and most capable sport utility vehicle in history. With all-wheel drive and battery options that can give you well over 300 miles of range, the Model X has ample seating for seven adults and all of their gear. And it can be almost ludicrously fast too. It's a pretty unique proposition.
Background
Tesla is changing the way we think about electric cars. It's a process that started back in 2012 with their first vehicle, the Model S, a luxury executive-class contender that went far further on a full charge than any other full-electric car of the period. The brand's second design, this Model X, will also shake things up, an SUV that has none of the downsides that you'd think would go along with SUV ownership.
Assuming you can afford the high upfront asking price - or more likely, the plump monthly leasing figures - it's super-cheap to run and, depending on the variant you choose, can go 300 miles or more between charges. Four wheel drive is standard and depending on how you specify your car, you can seat up to seven people. In future, it will even be able to drive itself. If you're looking for automotive state of the art, you'll find it right here.
Driving Experience
Whatever Model X variant you choose, you'll get four-wheel drive, courtesy of a pair of electric motors, one powering the rear wheels and one for the front pair. The brand has now standarised 100kWh battery power. In the standard Dual Motor All-Wheel Drive variant you get a 348 mile WLTP driving range. Alternatively, in the top Tri Motor All-Wheel Drive Model X Plaid, there's a 333 mile driving range and a huge boost in power that makes this variant capable of rest to 60mph in just 2.5s on the way to 163mph flat out.
The driving experience of this Model X is unlike that of any other large SUV. For starters, it's a pure electric vehicle, so there's no noise from an internal combustion engine to deal with, only the distant hum of the two electric motors. That makes this an astonishingly refined means of travel, with comfort levels embellished by the standard air suspension system which is able to adjust the ride height through either manual or automatic means. The car lowers itself at speed on the highway but can be raised for low speed work over poorer surfaces - though it's not really designed for any sort of 'off piste' terrain, despite the standard fitment of All-Wheel Drive across the range.
On the move, you'll be impressed by the easy seamless way this Model X gains its speed, though the acceleration does tail off noticeably at higher speeds. The regenerative brakes take some getting used to: come off the throttle and it's as if you've pressed the brake. What this means is that most of the time, you won't need to use the brakes at all. 'Smart Air Suspension' is standard but many still seem to find the ride quality quite firm. Like all electric vehicles, weight is an issue - a Model X weighs in at nearly 2.5-tonnes - but Tesla has minimised the effect of this by centrally mounting all that mass beneath the cabin floor, this approach giving the car an impressively low centre of gravity. As a result, there's less bodyroll through tighter turns than you might expect and there might even be some fun to be had were it not for the rather lifeless steering.
Design and Build
The Model X may not immediately strike you as a classically-styled SUV but it's certainly obvious from the start that this is a much more practical proposition than Tesla's original offering, the Model S. The Model X's design party piece lies with the gull-wing 'Falcon Wing' rear doors that make entering the vehicle something of a theatrical event. Tesla says they can open in a confined space too, thanks to a double-hinged design (there's a hinge on the roof and another above the window line) that allows the doors to raise up with as little as 11 inches of clearance outwards. There are also ultrasonic sensors that lie beneath the bodywork so you can't open the door into an immovable object.
The front doors open conventionally but are electrically powered, with the driver's door opening automatically when you unlock the car with the key fob. Step inside and a press of the brake pedal will see the doors close behind you. With both doors open, there's brilliant access into and out of the car, so, for example, strapping a childseat into the rear is far easier than it would be in a conventional SUV. The Model X comes as standard with two rows of seats. If you specify the optional third seating row, the middle row seats move forward at the push of a button to aid access into the third row. Adults will fit into the very back but will probably need the middle row slid forward a bit if they're to travel in any real comfort.
Market and Model
There are two Model X variants on offer, both fully electric with 100kWh battery power and All-Wheel Drive as standard. The line-up starts with the Dual Motor All-Wheel Drive variant offering up to 348 miles of driving range. Think in terms of pricing from just under the £100,000 mark for that, once you've added on a few well chosen extras. If you want to go further and faster, you'll be wanting the top Tri Motor All-Wheel Drive Model X Plaid, which costs well over £100,000, goes like stink and gives up to 333 miles of driving range. Only two seating rows are standard. For £2,700 more, you can get a 6-seater format that gives you two seats in the middle and two more at the back. Or for £3,000 more than the standard price, there's a 7-seat option that gives you three seats in the middle and two at the back.
As you'd expect for the money, standard equipment is pretty comprehensive and includes this design's most unique touch, its gullwing-style 'Falcon Wing' doors, plus the largest panoramic windscreen in production. More conventional executive touches include full-LED headlamps, a powered tailgate, power-folding heated mirrors and keyless entry. In addition, as with the Model S, Model X owners will get regular over-the-air updates that will add safety and navigation features into their cars, while enhancing performance and improving the driving experience. In other words, if you buy a Model X, you'll regularly get into it and find it able to do something it couldn't do the previous day.
Cost of Ownership
Owning a Model X is of course very different from owning a conventionally powered SUV. There's no petrol bill and service is minimal. The annual service fee covers an annual inspection, replacement parts like brake pads and windscreen wipers, 24 hour roadside assistance, system monitoring, remote diagnostics, software updates and new features sent through the touchscreen. It's possible to charge the battery half way in about 30 minutes using Tesla's 'supercharger' but as with most elements of this car, it requires a change in your way of thinking. Charging via a 7kW wallbox takes around 8 hours.
The car responds best to nightly recharges, but will happily sit for a couple of weeks at an airport while you holiday without losing significant charge, though over longer stationary periods, the cells will slowly lose their charge. The batteries are guaranteed for 8 years. Tesla reckons that a Dual Motor All-Wheel Drive variant can go 348 miles on the WLTP test, but a real-world range is more in the region of 250 miles. Opt for the top Tri Motor All-Wheel Drive Model X Plaid version and the official figure falls to 333 miles and the real world return probably to around 200 miles.
Summary
The Model X is a very desirable thing. It's also a very expensive thing. Still, if you were already going to just below (or maybe even just above) £100,000 on a luxury SUV, it's certainly a more rational choice than something more conventional in this segment.
Caveats are few. Yes, battery charging does require a little more thought than just topping up a tank and if a car is shared between a married couple for instance, you'll both need to be on the ball with it. Other than that, there's very little not to like. The interior is adventurous, the packaging is efficient and the acceleration is quite simply astonishing. Quite simply, the Model X sets a fresh standard for what cars of this kind can do.