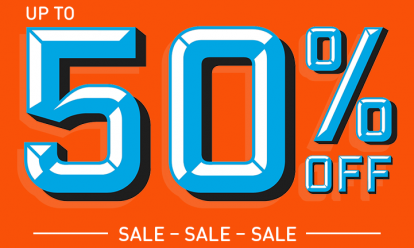 Get covered in our half price Breakdown Cover sale from just £7 a month.* We're the UK's best breakdown provider as voted by Auto Express drivers 2021.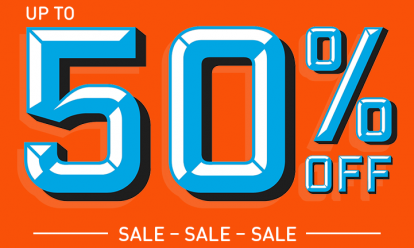 By Jonathan Crouch
Introduction
Suzuki has a long heritage in SUV-style vehicles of all kinds, but back in 2013, it wasn't at the forefront of the fashionable trend for so-called 'Crossovers', cars that bring a little extra lifestyle and practicality to the kind of ordinary family hatchback that many families would otherwise have to have. With this SX4 S-Cross, the company aimed to put itself back into play, this car larger and better suited to buying trends of the time than its rarely seen predecessor. Today, there's certainly a place for it for used car buyers shopping in the Qashqai class, but is it worth a place in your garage?
Models
5dr SUV (Petrol - 1.6 118bhp / Diesel 1.6 120bhp - trim levels 'SX3', 'SX4', 'SX-T', 'SX-T 4GRIP', 'SX5')
History
Suzuki's SX4 S-Cross. Back in 2013, this was where the brand first got serious about Crossovers. Think of cars in this segment, family hatches with extra space and SUV attitude, and you don't tend to think of Suzuki. Which must be frustrating for the Japanese brand, given that their initial entrant in this sector, the MK1 SX4 of 2006, actually pre-dated the original Nissan Qashqai that most people think pioneered this class of car.
That first generation SX4 was a little too small, a little too shy and retiring and a little too poorly promoted to set the sales charts alight the way its Nissan competitor did, but Suzuki watched, learned and came back fighting. This SX4 S-Cross proved to be a much more competitive proposition.
It's certainly helped that the design was all Suzuki's own. The original SX4 of 2006 was developed in conjunction with Fiat, who badge-engineered their own version and probably compromised the end result. With this MK2 version, the Japanese maker was free to think bigger, not only when it came to this car's size but also in terms of efficiency and technology. As a result, they promoted this as the Crossover that's 'perfect for families without being just a family car'. But what exactly does that mean? We're going to find out...
What You Get
This SX-4 S-Cross model may not be quite as eye-catching as the motorshow concept car that gave it its name but it's still better aesthetically tuned into the needs of the Crossover market than its neatly styled but rather forgettable first generation SX-4 predecessor. To some extent, that's due to the fact that the SUV part of the styling equation was a little more overt in MK2 guise. But it's probably mostly because, though still compact, this car proved to be a size bigger than before, leaving commentators like us with the headache of whether to classify it as a supermini-based model (like a Ford EcoSport or a Vauxhall Mokka) or a family hatch-sized Qashqai-class example of the breed.
Family customers less concerned with segment semantics will probably simply recognise in this car the Qashqai they liked the look of but found they couldn't really afford. This Suzuki does, after all, deliver nearly all of what you get in that car - as long as you like the way it looks. Is this quite as eye-catching as Nissan's class favourite? Perhaps not, but there's little here to offend, the huge headlamps and gentle curves intended to convey a sense of strength and solidity emphasised by modulated lines running down the sides from the front bumper to the rear combination lamps. The styling's all Suzuki's own this time around. In contrast to the first generation SX4, styled by Italian design house Giugiaro, a car that was originally due to be called the 'Aerio', until that word was discovered as being Grecian for breaking wind.
But we're getting way from the matter at hand - which is just how different this car is from its first generation predecessor. Previous owners still tempted to doubt that have only to lift the tailgate and inspect a boot area nearly double the size - 430-litres, about the same as you get in a Qashqai and around 20% more than you get in smaller Crossovers - Mokkas, EcoSports, MINI Countrymans, Peugeot 2008s and the like. Of course it's not big enough for a third seating row (you have to stretch to a bigger, much pricier Crossover like a Mitsubishi Outlander or a Hyundai Santa Fe for that), but you can at least make good use of the space available thanks to a neat false floor that lifts to reveal hidden storage. There's also a pair of lidded cubbies hidden behind the rear wheelarches, plus shopping bag hooks and a 12V power supply. Only if you need more space than the basic boot area provides might the S-Cross disappoint, for pushing forward the split-folding rear bench only increases your capacity up to 875-litres - around half what you'd get from a rival Peugeot 3008 in the same configuration. It does help though, that if you position the false boot floor properly, you can get a totally flat loadbay
You can't increase the basic boot space by sliding the rear bench backwards and forwards, but the backrest does recline in some models and if you were to put it into an uncomfortably vertical position, Suzuki says you'd get an extra 10-litres of trunk capacity. It's more important to note that you get more significantly room here for legs, elbows and shoulders than you would in a smaller Crossover. Knees too, thanks to the careful way the front seatbacks have been moulded. As usual in the Qashqai class, two adults will be fine - and three won't be too uncomfortable at a squash - provided they're not too tall. Vertically challenged folk will especially struggle if they happen to be seated in a plush variant equipped with a twin sliding panel panoramic sunroof that eats into ceiling room, so if you're tempted by that and fancy this feature, test the back of the car in question out first. If you can live with the roofline, this sunroof is certainly a nice thing to have, offering one of the largest open apertures in this segment.
And up-front? Well, it's much like the outside really, an inoffensive but quite effective piece of sensible design that was decently screwed together by the Hungarian factory. There are a few more contoured and padded surfaces than Suzuki has provided in the past, but still nothing that'll especially surprise or delight you, though there are blue-ringed dials and silver trim around the air vents to try and lift the ambience. There could be a little more cabin storage, the door pockets being shallow and the glovebox size limited, though you do get a reasonably-sized bin ahead of the gearlever.
At least the switchgear is commendably intuitive, with no buttonfest to baffle you upon first acquaintance. We would recommend that you try and stretch to a variant fitted with the infotainment touchscreen, which not only includes the expected satellite navigation set-up but also offers an easier way to access entertainment than the rather fiddly stereo you get on baseline models. More exalted brands could learn a thing or two from this system's simplicity.
What You Pay
Please contact us for an exact up-to-date valuation.
What to Look For
Most of the SX-4 S-Cross owners from the 2013 to 2016 period that we came across seemed to be pretty happy with their cars on the evidence of our survey. However, inevitably, there were issues. One owner experienced a start button malfunctioning problem and another repeatedly got a 'keyfob not detected' message when trying to unlock the car with the key in his pocket. In fact, there were several reports of locking problems. One owner found rust spots on the paintwork, which started off as pin-pricks, then grew in size; look out for these. Another had a problem with the sat nav screen freezing. We heard reports of severe wind noise from the front door seals and one owner experienced a rattle from under the driver's seat. Another had to have the throttle body replaced and yet another had to replace a tyre pressure monitoring sensor. We also came across a report of clutch pedal squeaking and a crankshaft failure. One owner had a reverse parking sensor failure. Otherwise, just check the usual things in SUVs; alloy wheel scratches and interior damage caused by unruly children.
Replacement Parts
(approx prices based on a 2014 SX-4 S-Cross 1.6 DDiS ex VAT) An oil filter costs around £5 - or around £20 for a pricier brand. Brake pads sit in the £26 to £46 bracket for a set but you could pay up to around £72 for a pricier brand. Brake discs sits in the £65 bracket. You'll pay around £21 for a drive belt, around £30 to £50 for a water pump and tyres sit in the £35 to £45 bracket. Wiper blades cost between £5 and £16.
On the Road
If, like us, you're a little tired of Crossover models of this kind being promoted as being 'sporty', then you might find this S-Cross to be refreshing in its sensible, family-orientated approach to vehicle dynamics. Suzuki knows how to do sporty - as you'll know if you've ever got behind the wheel of the Swift Sport hot hatch whose 1.6-litre 120PS petrol engine this car shares. But the company also knows that a higher-riding vehicle that must offer a more absorbent ride and a modicum of off road prowess can never be properly made to handle like a sporting car. More to the point, we're not sure why, as an owner, you'd ever really want it to.
What you will need are safe, predictable responses, feelsome steering, plenty of pulling power and suspension able to soak away the worst tarmac scars you'll encounter in the urban jungle that represents this car's preferred natural habitat. All of which the S-Cross can deliver - though we would insert a caveat in that statement when it comes to engines. For the pulling power part of the equation, you have to pay the premium for the DDiS diesel engine, a Fiat-sourced unit that offers double the torque of the petrol unit we've just mentioned - 320Nm as opposed to 156Nm. That's a massive difference and it's a pity because otherwise, the petrol engine is a pleasant little powerplant, its rest to 62mph sprint time of 11s actually a second quicker than its black pump-fuelled stablemate.
Otherwise, the two units are actually quite similar, both 1.6-litres in size with a 120PS output. If you don't tow, drive off road or undertake many long journeys, the petrol version will probably suit quite well. Otherwise, we'd probably want to stretch to the diesel. It really does pull like a train, enabling a braked towing capacity of 1,500kgs (up from the 1,200kgs the petrol version manages). Even if you're never planning to hitch up, there are times when you'll really notice the extra grunt this engine produces - say when you're overtaking. Stay in fourth gear for example, accelerating from 30 to 70mph, and you'll get there around 3 seconds quicker than you would in a directly comparable 1.7-litre diesel Kia Sportage.
If you do choose the DDiS model, you'll have to accept manual transmission, so it's just as well that's what's provided is a reasonably slick 6-speed 'box. For some reason, the CVT automatic option is limited to petrol models that in manual form get a 5-speeder as standard. Urban folk will want to look at the CVT and it's with them in mind that Suzuki has set up this car to ride fairly softly. True, the ride isn't quite the equal of Nissan's Qashqai class favourite but maybe that's a compromise worth making as the S-Cross has the measure of its Japanese rival when it comes to body control on more challenging roads where the car corners crisply, though two wheel drive models sometimes lack a bit of traction out of slow corners, something that'd certainly be helped during the colder months by the fitment of winter tyres.
That's not an issue you'll be troubled with if you pay the premium for ALLGRIP 4WD. This isn't the permanent layout provided on Suzuki's Grand Vitara SUV but the same lighter part-time set-up that was provided on the previous SX4 model, using an electronically-controlled clutch pack that distributes drive between front and rear under orders from a four-position switch beside the handbrake. As with most such systems, this one will leave you in front wheel drive most of the time, unless a lack of traction is detected, in which case the rear wheels will be dialled in. That's what happens if you leave the whole thing in its set-and-forget 'Auto' mode. There are three other options though. 'Sport' is meant for more spirited driving and in this mode, up to 20% of torque is diverted to the rear wheels for livelier handling.
Which leaves us with two options intended for the kind of off road use this car will very rarely see, primarily thanks to restricted ground clearance that can be as little as 165mm on a plush variant. First there's the 'Snow' setting, the name a bit misleading as this is actually a mode intended for all kinds of slippery, muddy conditions. Here, the system will stay in 4WD all the time, constantly varying the power-split front and rear depending on the conditions: that'll be ideal the next time you have to venture out on an icy, frozen morning. Finally, there's the 'Lock' setting, which splits the torque equally front-to-rear to give you the maximum chance of extricating your S-Cross from somewhere you probably shouldn't have ventured to in the first place.
Overall
After supersizing the original SX4 to create this MK2 SX4 S-Cross model, Suzuki found itself with a far more competitive vehicle on its books and one well equipped to handle the grim realities of modern family life, with its congested school runs, child-centred messiness and weekend visits to ungrateful relatives. If, like many people, you don't have a 'lifestyle' family but would rather like a 'lifestyle' car of this kind, then by all means try an S-Cross. We think you'd probably like it.
True, the motoring magazines may well tell you of other Qashqai-class Crossovers they prefer - but inspect the fine print when it comes to comparably-sized models and you'll almost certainly find that all of these will cost you significantly more, an important consideration when you've to feed, clothe and holiday with increasingly demanding offspring. Of course, it's worth stretching up to something better if that something offers a more practical, efficient alternative. The question is though, whether the rival Crossovers that shade this Suzuki in terms of handling, cabin ambience or total luggage space are really worth paying so much more for.
Spend some time with an S-Cross and you may well conclude that they aren't. It'd be nice if 4WD versions of this car were more affordable, but then that's an issue with so many models in this class, more obvious choices than this one but, as we've suggested, not necessarily better for it. So yes, make sure you try this Suzuki if you're shopping in this segment. 'Perfect for families without being just a family car'? The more we think about it, the more we think that sums this Suzuki up rather well.