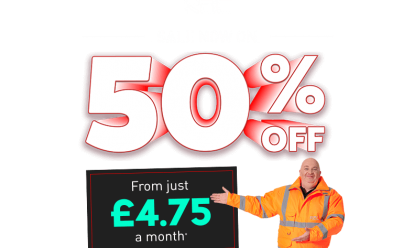 Get covered in our half price Breakdown Cover sale from just £4.75 a month.* We're the UK's best breakdown provider as voted by Auto Express drivers 2021.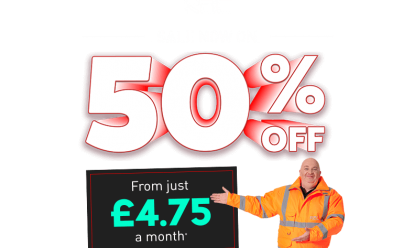 By Andy Enright
Introduction
The Subaru Impreza is a car that for a moment seemed to have it all and then seemed to have nothing. Few would have thought in 1998 when the Impreza was in its pomp that less than a decade later, this performance icon would be a car that was largely forgotten about, but Subaru's decision to chase mainstream sales in 2007 with the third generation hatchback-bodied Impreza was a disaster. Never let it be said that the company wasn't willing to change though and the post-2010 versions of the MK3 design were a whole lot better - also helped by the additional availability of diesel power. Here's what to look for when tracking down a used example.
Models
5dr hatch/4 dr saloon (1.5, 2.0, 2.5 petrol, 2.0 diesel [R, RC, RX, WRX, Cosworth SC400])
History
Many think of Subaru's decision to make the MK3 Impreza more mainstream akin to killing a goose that was laying golden eggs. Of course, Subaru never thought of it like that. They had plans to do all of the stuff you read in MBA set texts; leveraging the brand while developing a model with broader appeal. They looked at the big sales of cars like the Ford Focus and Volkswagen Golf and wanted a slice of that action but the plan was doomed from the outset for several key reasons. First and foremost, for UK buyers at least, the Impreza was all about the fast models. The less powerful cars sold in minuscule numbers and giving the car a hatchback and more family-friendly focus wasn't about to change that. Subaru was too far behind the curve to catch its mainstream rivals here.
The second factor that scuppered the Impreza's chances was the fact it was built in Japan. Great for reliability, but as exchange rates swung against the Japanese, it meant that the products couldn't compete fairly in the European market. Subaru's UK importers found themselves stymied at every turn in trying to offer a competitively-priced car.
When Subaru launched the third generation Impreza in 2007, it was met with almost unanimous disapproval. Too ugly, not special enough, no saloon model, no diesel to help boost sales - we heard it all. Fast forward to 2010 and Subaru set out to rectify all of those issues. A diesel version was introduced, we had handsome four-door saloons that looked completely correct in WR Blue with gold wheels, wide-arched WRX variants, and, if you wanted speed, then the Type UK and the subsequent savage SC400 Cosworth model were there for you. The Impreza had come good, but not before the damage had been done. Buyers had moved on and so had the Impreza's rivals. Still, it makes great news for used car customers who can now snap up some great bargains.
What You Get
Buyers of diesel Imprezas have a pair of trim levels to choose from, badged RC and RX. Equipment levels are strong throughout, with even the basic RC featuring Xenon headlamps, electric windows, a 6 CD autochanger, front fog lamps, heated front seats, electric heated mirrors and cruise control. Make the step up to the RX version and keyless entry, full leather trim, electric driver's seat adjustment and an electric sunroof are included. Compared to rival family hatchbacks like the Ford Focus or Vauxhall Astra with similar 2.0-litre diesel engines, the Impreza 2.0D looked and was expensive. It's important, however, to factor in the Impreza's size, its all-wheel-drive mechanicals and its generous specification.
The big change the diesel car made was to help the Impreza look affordable to run. Before the 2.0D models arrived, the Subaru Impreza's running costs were a significant handicap. The best fuel economy in the range came from the 38mpg 1.5-litre petrol model and if you wanted one of the high performance 2.5-litre turbo variants, then you'd be very lucky to average better than 25mpg. The 2.0D, by contrast, can chip in with a very creditable 47.9mpg combined economy figure and CO2 emissions of 155g/km. It instantly made the Subaru a far more attractive proposition for high mileage drivers and also encouraged a few company car users to give the Impreza some consideration.
What You Pay
Please contact us for an exact up-to-date valuation.
What to Look For
The big issue with the 2.5-litre powerplant you'll find on pokier Imprezas is the ringland problem, where piston ring seatings fail, resulting in a blown engine. Subaru's importers have honoured warranties in most cases, but any modifications to the vehicle's mechanicals or a failure to follow servicing guidelines can result in a refusal to pay for repairs. The problem seems to afflict even very low mileage cars, so watch out for excess smoke on start up, a flat feel in the midrange and a knocking sound under load. Also look for accident damage, uneven tyre wear, tired upholstery and flabby dampers. Most of the non-WRX models will have been owned by an entirely different clientele and tend to be better cared for.
Replacement Parts
(approx based on a 2011 STi Type-UK ) Subaru UK is a company that has tried everything to try to offset the disadvantage in exchange rates and part of that has been in reducing the cost of servicing. Spares prices they can't do so much about, so you can expect to pay around £80 for a pair of front brake pads, and £50 for a set of rears. If you're shopping amongst the performance variants at the top of the range, you'll find that tyres come in for quite a hard time in most of the desirable Type-UK models (despite their four-wheel drive traction advantage) and you should be looking to pay around £130 a corner for fresh boots.
On the Road
If you were given free rein of the key cabinet in a Subaru dealership circa 2011 and knew the brand well, I'm guessing you'd probably be looking for the keys to a WRX STI Type-UK. Good choice. This car was - and is - a cracker, having been notably developed from the porky WRX that debuted in 2007. By 2011, this model had benefitted from a bunch of upgrades introduced in 2010, including the Prodrive Performance Pack, which further improved acceleration as well as adding nicer 18-inch alloy wheels and stickier tyres. Floor the throttle of one of these and you'll be in a car that will leap to 62mph in just 4.8 seconds, topping out at over 150mph. Handling is neat and well resolved, with some pliancy in the ride quality. It's actually a more satisfying driver's machine than what is generally held to be the ultimate late shape Impreza, the Cosworth SC400. The Cossie was certainly fast but was also a model that always felt as if it had an element of point and squirt about it, the power delivery being just too feral to really feel exploitable on British roads.
Beyond performance-minded MK3 Imprezas, the real star of the line-up in the 2010 to 2013 period was, somewhat surprisingly given its woeful sales performance, the low-key 2.0D diesel. The 148bhp diesel engine might not have been able to match the performance of the 2.5-litre turbocharged petrol unit found in the fast Impreza WRX and STi derivatives but for a 2.0-litre oil-burner in a family hatch, it certainly wasn't lacking in punch. Drive one and you'll find that the 350Nm maximum torque comes on song between 1,800 and 2,400rpm for a strong pull through the middle of the rev-range. The 0-60mph sprint is knocked off in nine seconds dead and a 127mph top speed is possible where conditions permit. All diesel versions got a six-speed manual gearbox with a positive short throw action.
Overall
There are certainly wide extremes of choice amongst third generation Subaru Impreza models produced in the 2010 to 2013 period. If you're looking for a performance car bargain, there aren't too many better than the WRX Type-UK variant. Likewise, if you need a car that can entertain through the corners, not cost a fortune to run and come endowed with stacks of character and all-wheel drive security, turn to a diesel-powered Impreza 2.0D.
In both cases, we have an example of a design that, though initially judged a failure, ultimately came good through diligent product development. Unfortunately for Subaru, its marketing push between 2010 and 2013 never really managed to communicate that fact to customers. Still, that's great news for canny used buyers who can grab a bargain. Happy hunting.